Take A Leap Winner and Spotlights

We have 6 artists in the Designer Spotlight for the Take A Leap Challenge!
#25: Georgia in Paris– Andrea says, "What an absolutely clever collection of techniques!  I adore the energetic scene that the artist created and I love the use of "skins" to color those great photocopied images.
Barbara says: I adore this piece, it's magical! Everything is perfect, love this mix of techniques,they give an incredible atmosphere to this project!  I love the colors and  the design, I love the way she has "built" this work, it strucked me at the first once that I saw!
41. Sew Paper Paint – Zoey says, I absolute love the tridimension of this card! The background is awesome and the color scheme is simply beautiful!
#72 Paper-Stamps-Color – Marzena says, I absolutely love the soft, romantic effect of this tea coaster. I think it's a great idea to give coasters a new, fresh life. The birds are adorable and the background letters have an amazing font. Lovely and very light project.
#107 Kerstin F. – Marzena says, this project definitely caught my eye. I love the explosion of neon colors on the deep black background. The rainbow dandelion gives to the project so much lightness against the darkness. I love this pages!
#137 Nicht Niedlich 
 – Cathie says, "I love the theme of this hanging piece of art and all the scientific elements that were used to create it! The background and centerpiece are amazing! Everything fits together just perfectly.
#179 Laura – Maura says, Laura's card has such a soft, ethereal feel to it. I love the beautiful mix of watercolors in the background which showcase the gorgeous roses!
Congratulations ladies
Please copy this spotlight badge, display it on the sidebar of your blog and if you could please link it to Simon Says Stamp!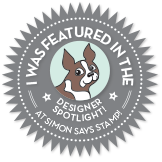 So who is the lucky winner of the $50 voucher?

Here are your random numbers:
29
Timestamp: 2016-03-12 08:47:51 UTC
Congratulations Suzanne Toms 
and this is Suzanne's fabulous creation! Suzanne took a leap and created a new 'harlequin style' background!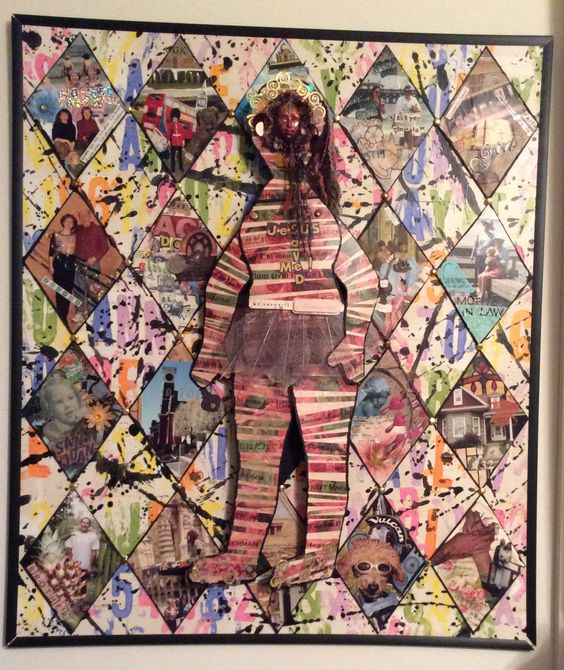 Congratulations! Please email us so we can explain how you can claim your prize, the address is on the sidebar.
Thanks to everyone who joined in with the challenge and we hope you will all join in our current Make Your Own Background challenge too!
luv
Lols and the DT