Hi friends! Happy DieCember® 1st! Our very first DieCember was in December 2013, and the team is a bit in awe that it's been 11 years already!! I'm not exactly or precisely sure when die cutting became a hot trend in crafting. It's hard to pinpoint. However, I do know that die cutting has changed the way that we create. Cutting out beautiful and often intricate images is a delightfully fun part of paper crafting. Die cutting embellishes our art in interesting ways. People that aren't paper crafters are often mystified when they receive a card that has anything die cut involved in the design. If you haven't experienced this wonderment and awe, be sure to spread some handmade joy this season! (check out these videos for cool tips, tricks, and ideas in die cutting)
To celebrate dies as one of my most favorite crafty products (after stamps, of course ;)), we are hosting a month-long DieCember® celebration. Throughout the month you will see special features, sales, education, and inspiration that focus on die cutting.
Kicking off our DieCember® celebration is a release of beautiful exclusive wafer-thin dies.
The always inventive and fun Laura Bassen made a very special video introducing all of these new products! Don't miss it!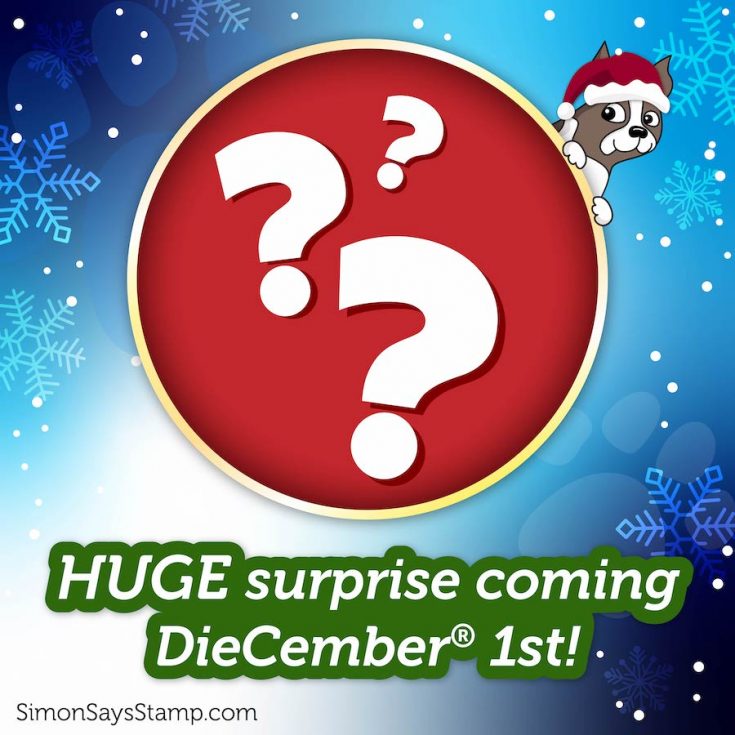 Drum roll, please! We are delighted to share our Simon Says Stamp branded wafer thin dies that cut out select Tim Holtz holiday stamps beautifully! It really helps in time management during the hustle and bustle of the holiday season!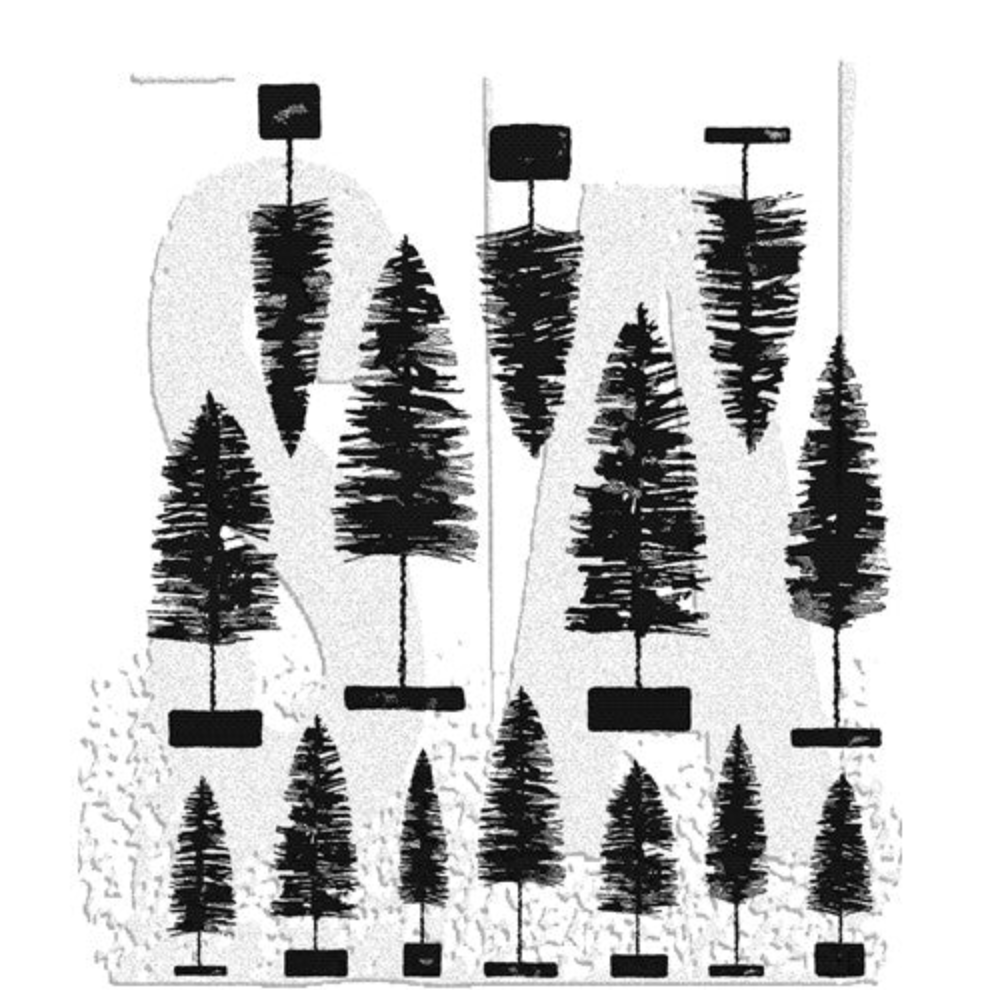 Shop the entire NEW DieCember® Collection: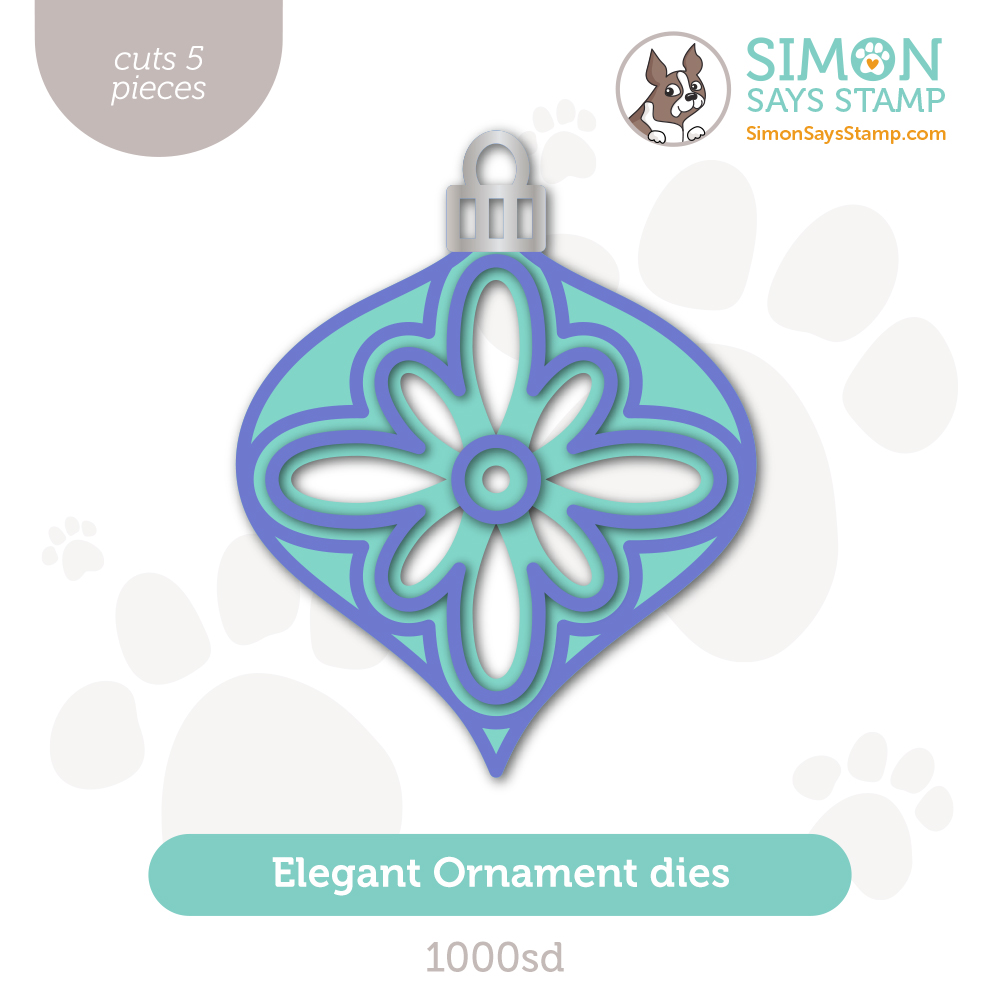 Ideas to inspire!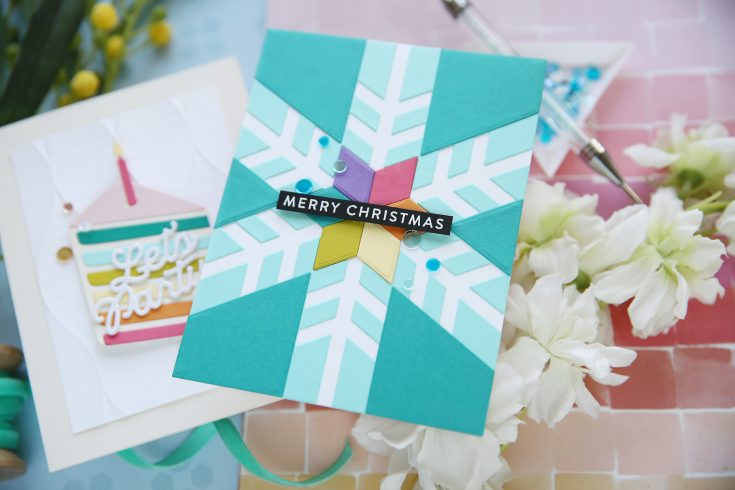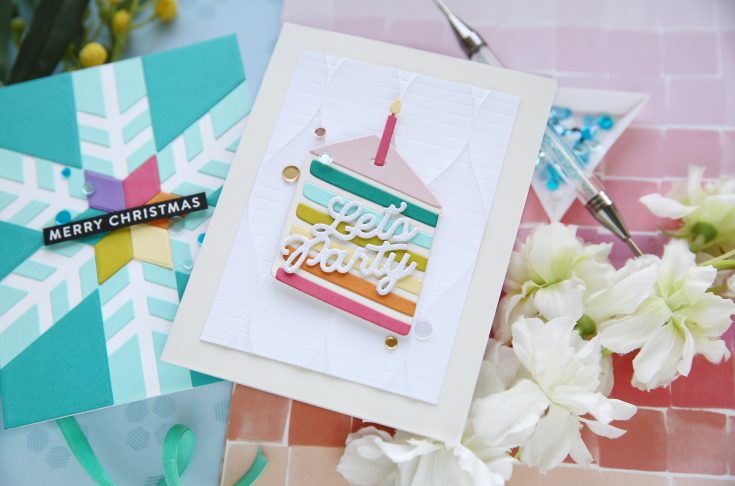 Want even MORE ideas? Check out our gallery!
Stay tuned for a MEGA 2-Day Gallery Hop starting right here on our blog at 8 AM ET (part two on December 8th at 8 AM ET)!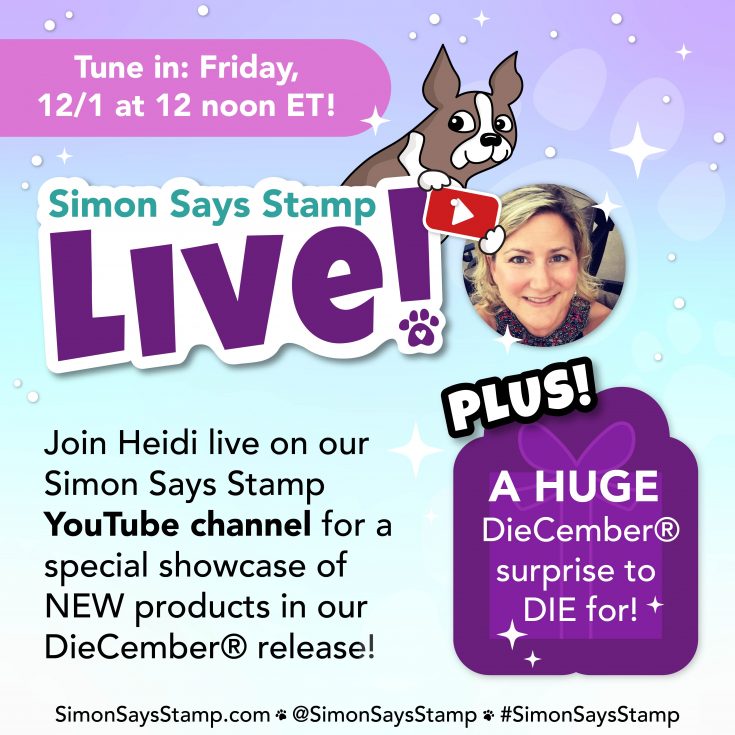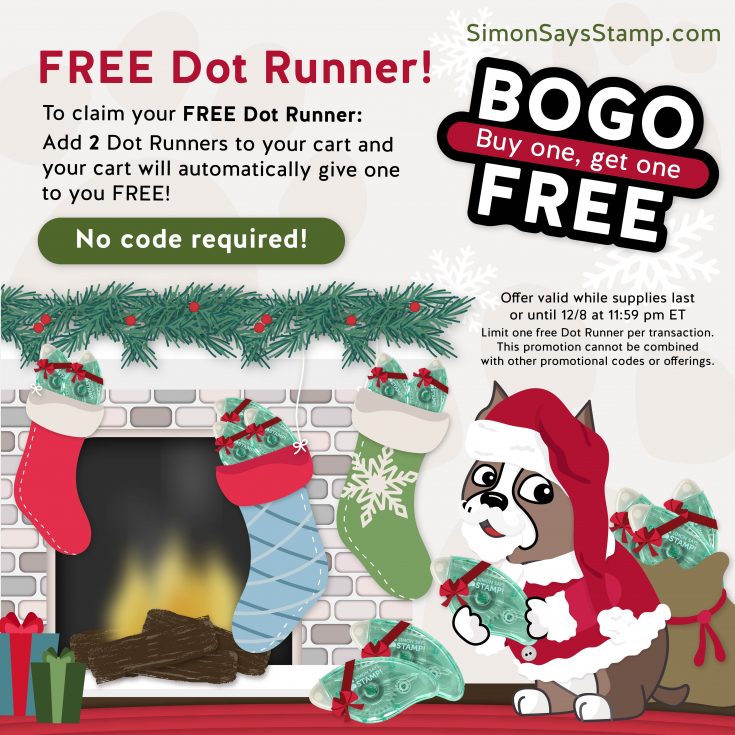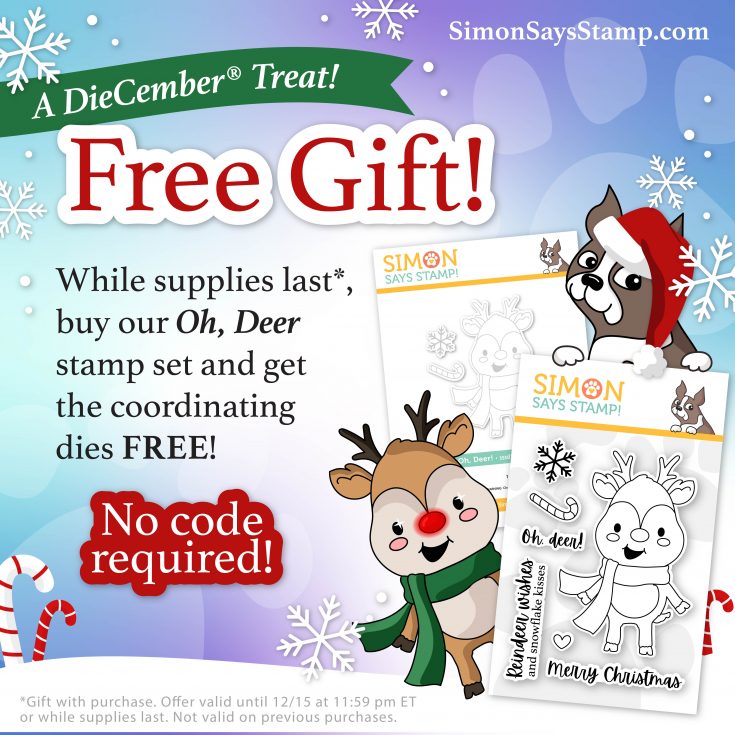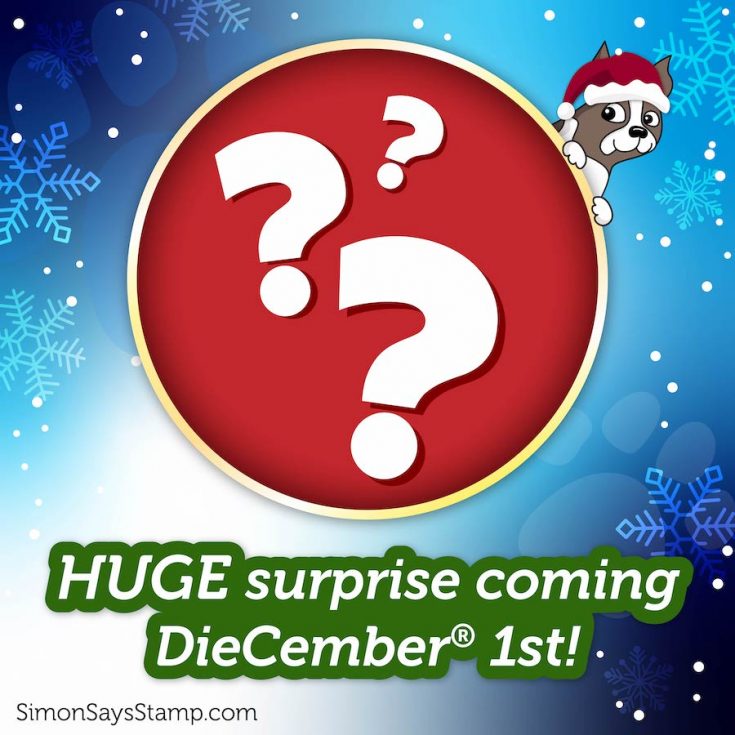 Hi friends! We love surprises! How about you? We've got a big one for you tomorrow, and we can't wait to share! Stay tuned!!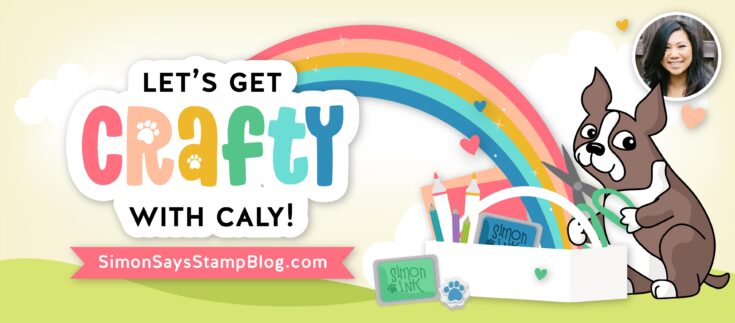 Hi friends! Happy Thursday! I'm delighted to share this WAY cute holiday card design by Caly Person that is colorful with lots of great texture, sparkle, and sweet imagery! Read on, and be sure to watch the video for all the details! Enjoy!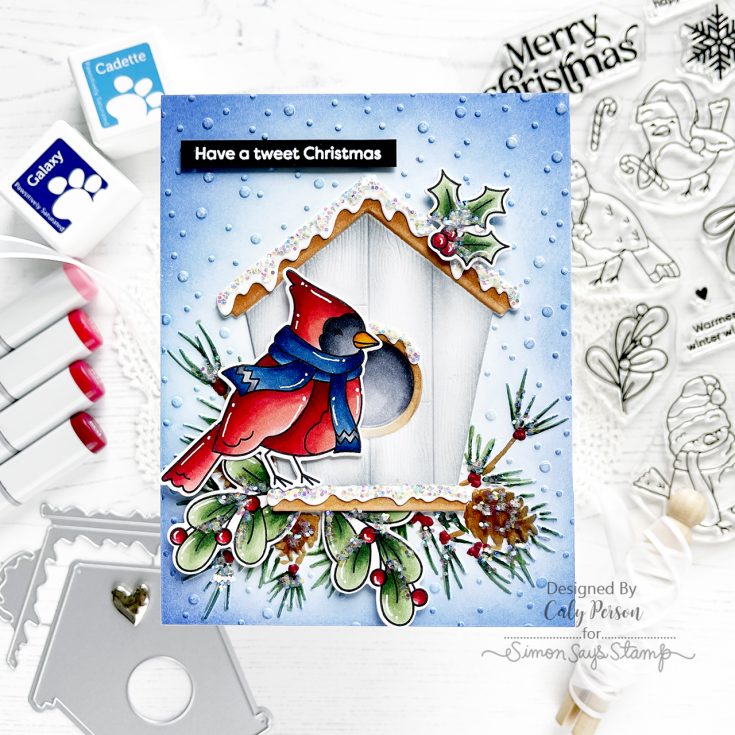 Hello there! Today's card is a combination of all our favorite cardmaking supplies – stamps, dies, and embossing! We've got some ink-blending and Copic-coloring, too!
I started by stamping and coloring the images from the Season's Tweetings set. Be sure to check out the video to see how this card comes together!
The birdhouse and background is from an embossing folder and die set called Snowy Birdhouse.  I die-cut and embossed the house with white cardstock and ink-blended the birdhouse with Earl ink.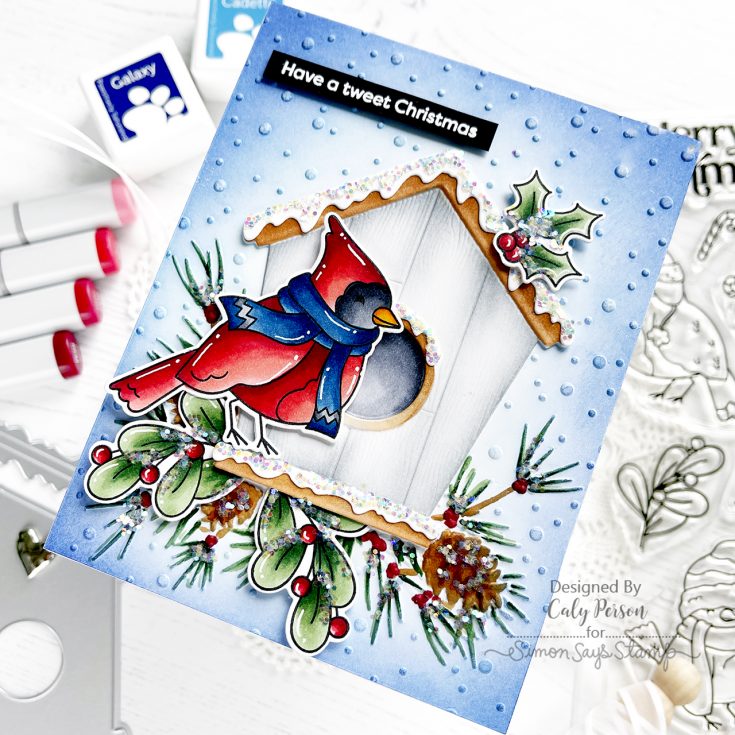 For the background, I ink-blended the snowy areas with blue inks (Cadette and Galaxy).  To give the birdhouse and foliage color, I used Copic markers. 
Copics:
Reds: R32, R35, R37, R39
Oranges: Y17, YR68
Greens: G21, G24, G28
Blues: B34, B37, B39
Grays: C1, C3, C5, C7
Browns: E30, E33, E35, E39, E59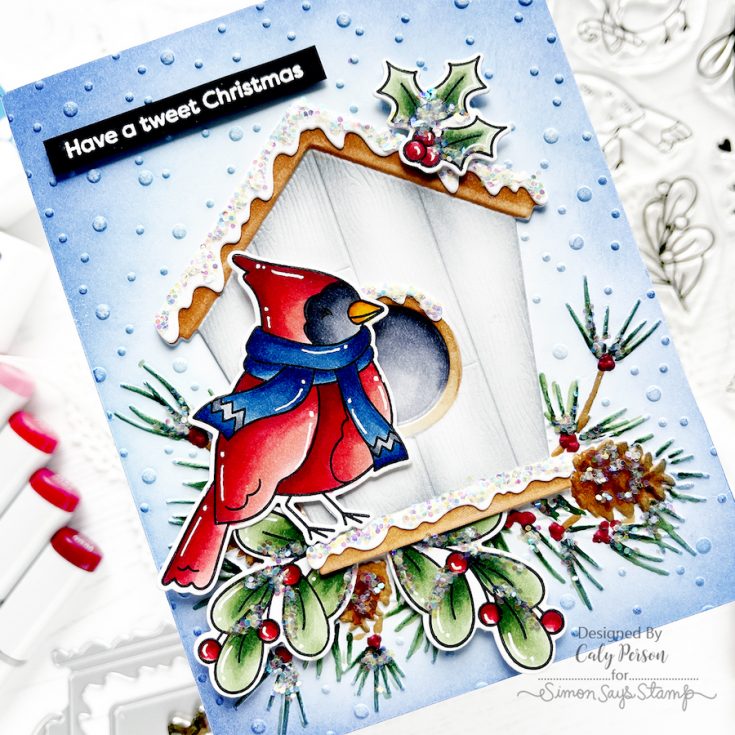 To give everything lots of sparkle, I used Unicorn Glitter over the birdhouse and foliage.  I hope you like it!  Thanks so much for visiting! ~Caly
SUPPLIES:
Simon Says Stamps And Dies Season"s…

Simon Says Clear Stamps Season"s…

Simon Says Stamp Season"s Tweetings…

Simon Says Stamp Embossing Folder And…

Simon Says Stamp UNICORN CONFETTI…

Simon Says Stamp Pigment Ink Pad…

Simon Says Stamp Pawsitively…

Simon Says Stamp Pawsitively…

Simon Says Stamp Pawsitively…

Scotch 3M POST-IT MASKING Labeling…

Hammermill WHITE 100 LB SMOOTH…

Copic Sketch Marker R32 PEACH

Copic Sketch Marker R35 CORAL

Copic Sketch MARKER R37 CARMINE Pink

Copic Sketch Marker R39 GARNET Dark Red

Copic Sketch Marker Y17 GOLDEN YELLOW…

Copic Sketch Marker YR68 ORANGE…

Copic Sketch MARKER G21 LIME GREEN

Copic Sketch MARKER G24 WILLOW Green

Copic Sketch MARKER G28 OCEAN GREEN

Copic Sketch MARKER B34 MANGANESE BLUE

Copic Sketch MARKER B37 ANTWERP BLUE

Copic Sketch MARKER b39 PRUSSIAN BLUE

Copic Sketch Marker C1 COOL GRAY Grey

Copic Sketch MARKER C3 COOL GRAY Grey

Copic Sketch MARKER C5 COOL GRAY Grey

Copic Sketch MARKER C7 COOL GRAY Grey

Copic Sketch MARKER E30 BISQUE Skin…

Copic Sketch MARKER E33 SAND Beige

Copic Sketch Marker E35 CHAMOIS Light…

Copic Sketch Marker E39 LEATHER Brown

Copic Sketch Marker E59 WALNUT Dark…
Thanks so much for stopping by, and thanks to Caly for being our guest!