Did You Know: Fun Facts and Crafty Tips! March 2020 Edition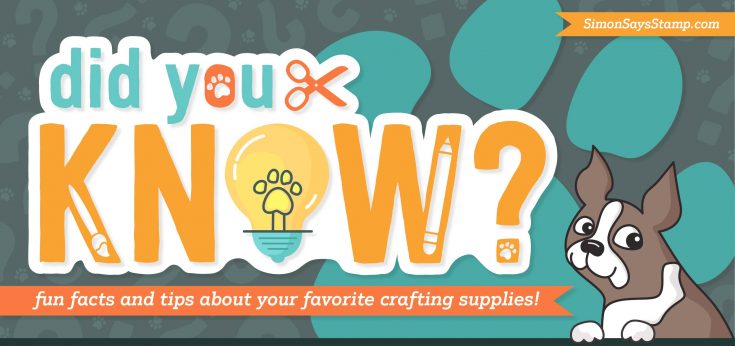 Hello crafters, it's Shari Carroll here with you! Today I have a new edition of our popular Did You Know series! I will be highlighting some of my favorite NEW products from Ranger and Tim Holtz.
If it's your first time seeing this feature, each month we bring you fun facts, creative tips and even crafty hacks about your favorite supplies and brands; you can then use these awesome tips that you learn in your next crafting projects! Are you ready to learn some fun tricks? Keep on reading!
Tim Holtz Distress Ink Storage Tin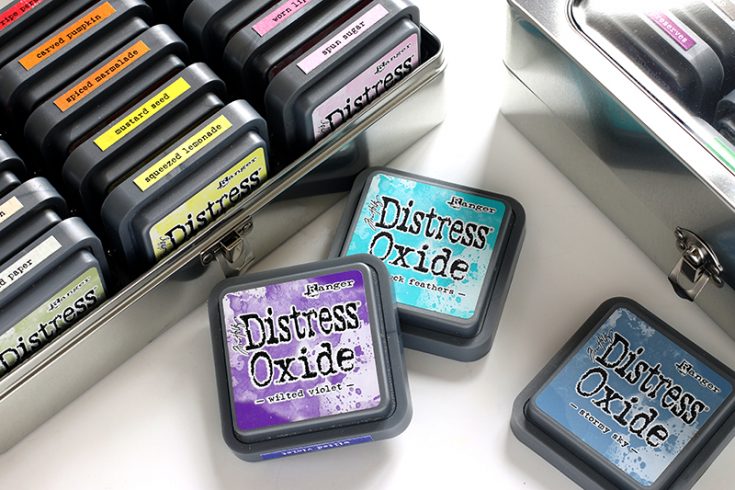 I love storage and organization. I do have shelf units for a lot of my inks, but I also prefer to have my most used inks handy to grab quickly.
These tins hold 15 ink pads each and are stackable. They also have a latch closure on the front. I've downloaded the color labels from Ranger and glued them onto the ink pad bases for easy identification.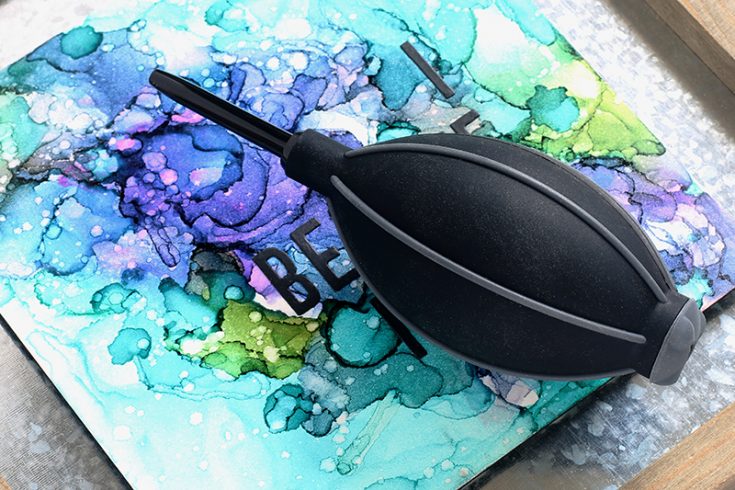 This right here is amazing!! I've tried straws, canned air, and blow driers to try to move wet inks around. All of which had their issues. This blower is easy to hold and the air can be directed exactly where you want it to go. You control the amount of the blast by adjusting the pressure you apply to the bulb.
Although it is suggested for alcohol inks, it can be used with any fluid medium where you would want movement.
Wendy Vecchi 7 inch Make Art Stay-tion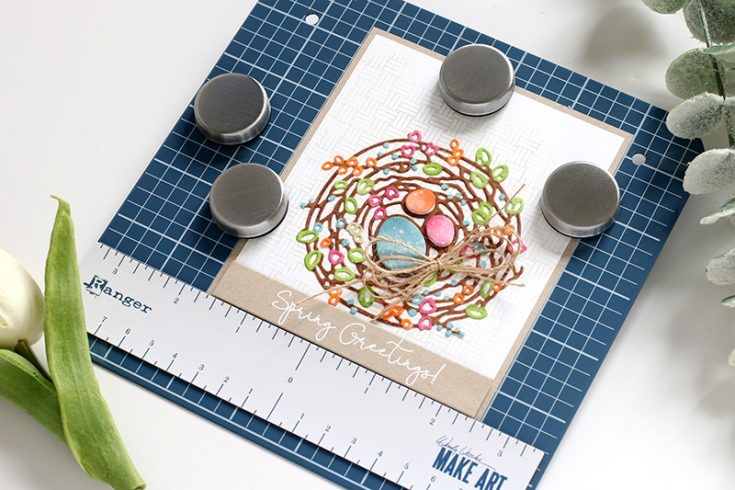 What a handy tool!! The all-in-one magnetic surface is great for stenciling, aligning, and embossing and has a printed grid! The 7″ x 7″ size is perfect for crafting on the go. It includes four brushed aluminum magnets and a flexible, magnetic centering ruler. The magnets securely hold surfaces and stencils in place while applying inks and mediums. I LOVE it!!
This is a product that I've been looking forward to. Dina's Media Gloss paint dries permanent which means it's not reactive to other media that you put over top. Whether you like to create your own card backgrounds, journal pages or even mixed media projects, this spray stays put! It can also be used as a colorful resist to Distress inks. They dry bright and to a glossy finish.
Tip: Did you know that reserve items in our store will ship to you once they are available? It's like putting a hold on the product so you're first in line to receive it. We suggest that you place reserve orders separately than "in stock" items.
I hope this month's edition of Did You Know was helpful with your cardmaking and projects! Thanks for stopping by and spending some time with me today!
| | | |
| --- | --- | --- |
| RESERVE Tim Holtz DISTRESS INK PAD… | RESERVE Tim Holtz ALCOHOL INK AIR… | Ranger Wendy Vecchi 7 INCH MAKE ART… |
| RESERVE Dina Wakley Ranger SET OF 12… | RESERVE Dina Wakley Ranger TURQUOISE… | Dina Wakley Ranger OLIVE Media Gloss… |
| Dina Wakley Ranger EGGPLANT Media… | Dina Wakley Ranger CHEDDAR Media… | RESERVE Dina Wakley Ranger WHITE… |