STAMPtember® 2019 Gift Card Giveaway Winners!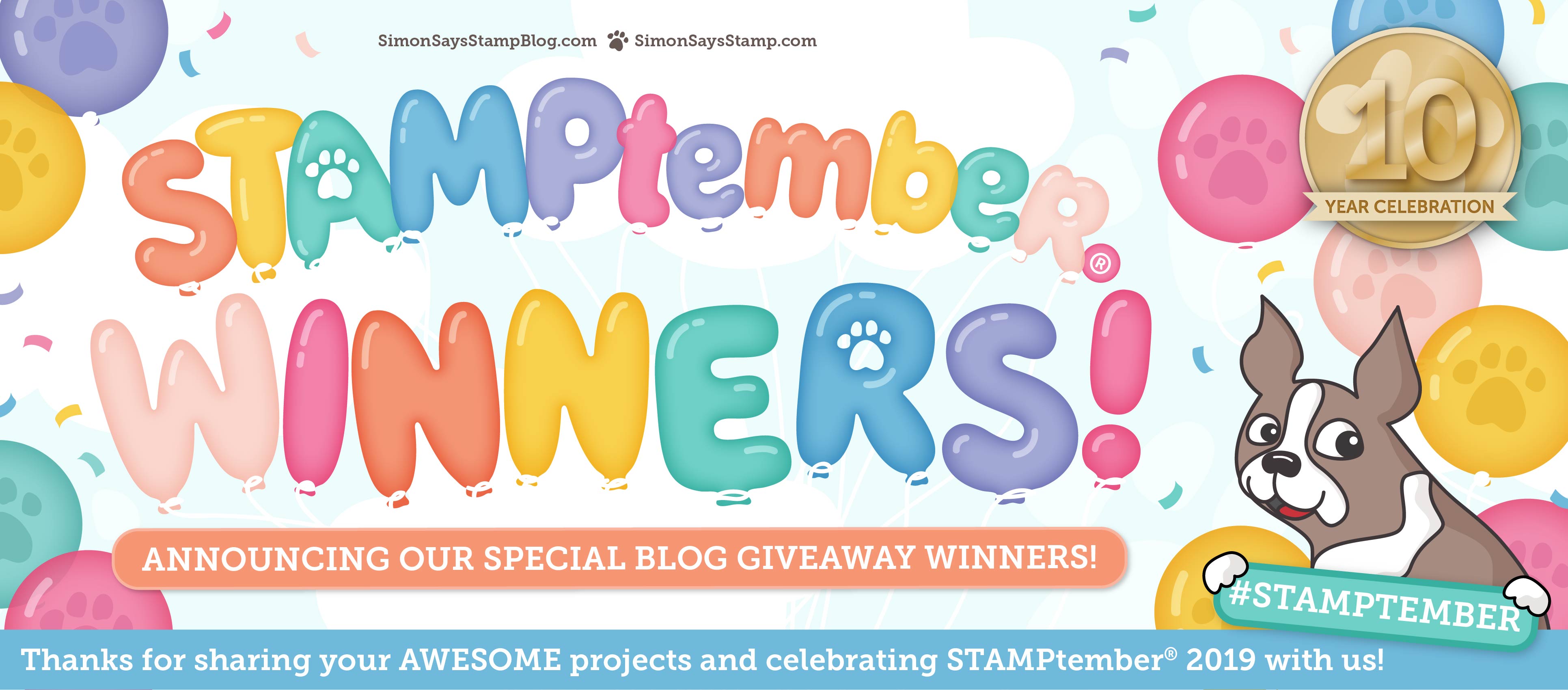 Happy October, Simon friends! Did you have fun all STAMPtember®??!! We sure hope so!
All month-long we celebrated our 10th anniversary of STAMPtember® with many of your favorite brands by releasing special, exclusive collaboration sets! During each reveal day, we also gave you the chance to win a $100 Simon gift card when you shared a handmade project using ANY products from the brands we featured during STAMPtember®!
Do you know how many winners we have? 28 WINNERS (yes, you heard right!)! Are YOU one of the randomly drawn, lucky winners? Keep reading to find out! Drum roll please…!
? Congrats to ALL our winners!!! To claim your $100 gift cards, please email [email protected]. He will be getting your gift cards emailed to you so that you can shop!
And a HUGE thank you to everyone who helped us celebrate our 10th STAMPtember® event! YOU are at the center of our STAMPtember® festivities and we are so thankful to have you a part of our creative community! ❤