Friendship Heals Everything
Hi everyone, Welcome back to the Blog!! It's Shari Carroll here to show you a couple quick techniques you can do with some Faber-Castell products.
I created a background using my Gelatos and Faber-Castell Glaze. The glaze acts as a resist to the Mango Gelato painted over top. The contrast is amazing!
If you look closely, you can see the brush marks of Gesso on my bird. The gesso helps the Artist Big Brush pens to become very blendable. These pens are India ink and very different from Copics or waterbase markers. While wet, you can blend using your finger. Once dry, they become permanent.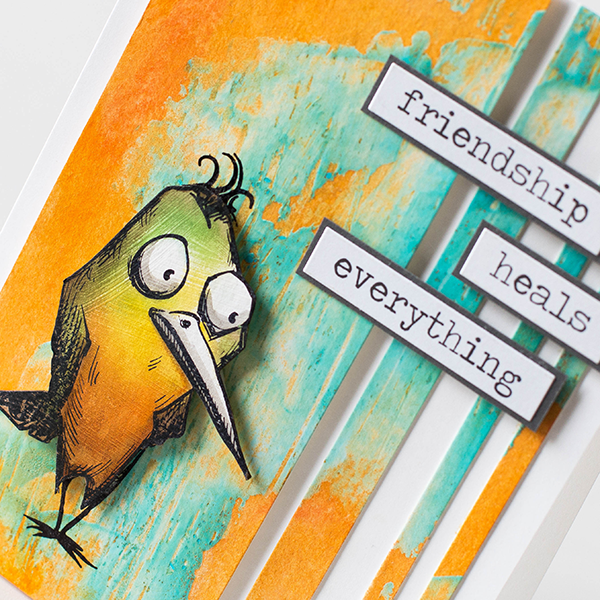 I've shot a video on how I created my background and colored the bird. You can view it below or on our YouTube channel.
Blog Candy Alert!! Follow our blog via email and comment on this post for a chance to win a special blog candy!
Thanks for stopping by, I hope I've given you some inspiration with Faber-Castell products. Enjoy!