Playing with paint tutorial with Mona Pendleton
Mona here today to share several steps I took to alter my photo tray inside and out using a variety of paints.
I applied Distress crackle paint clear rock candy to the photo tray front edges and sides.
I applied a coat of picket fence Distress Paint to manila embossed cardstock, die cut grungeboard pocket watch and embossed craft foil.
For a metallic shine, I applied Silver acrylic paint to the die cut grungeboard pocket watch frame.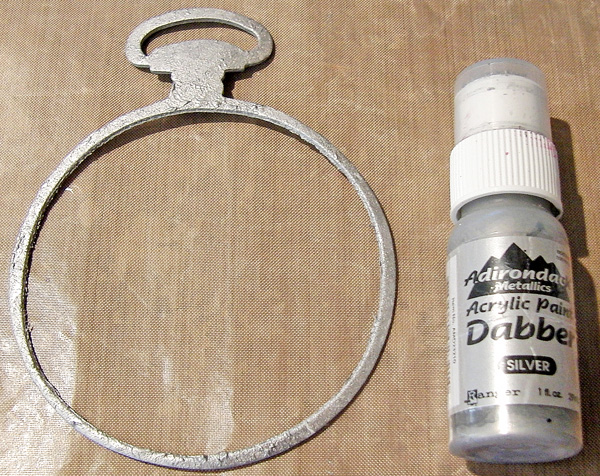 To reveal the embossed detail, apply pitch black acrylic paint to pocket watch face.
Use a baby wipe to remove any excess paint.
Randomly apply spun sugar Distress Paint, slightly drying in between paint applications so you don't make mud!
repeat Step 6 using rusty hinge and picked raspberry Distress Paints:
Randomly apply picket fence, bundled sage and forest moss Distress Paints to die cut grungeboard garden greens.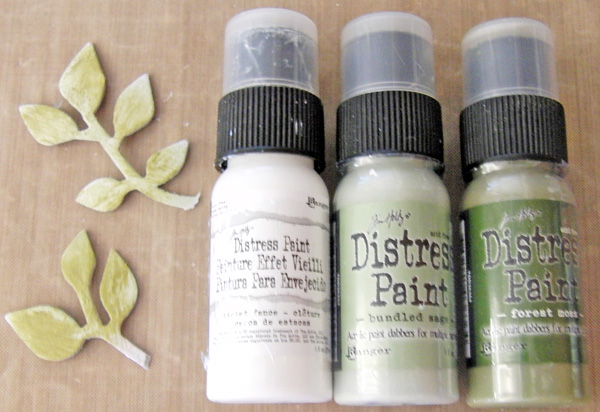 I love the way you can easily alter metal embellishments with just a light coat of picket fence Distress Paint: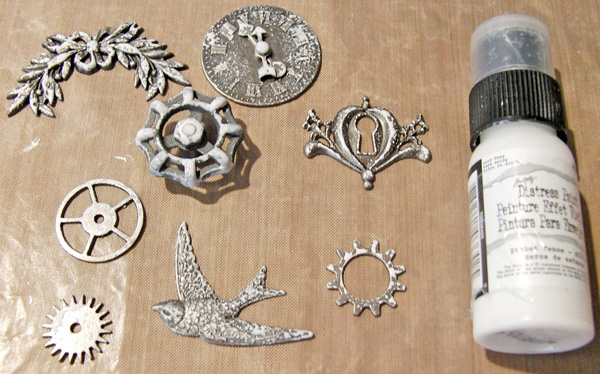 Once the cardstock painted background is complete, trim to size then adhere in place.
Embellish with altered metal embellishments, paper flowers and sentiment.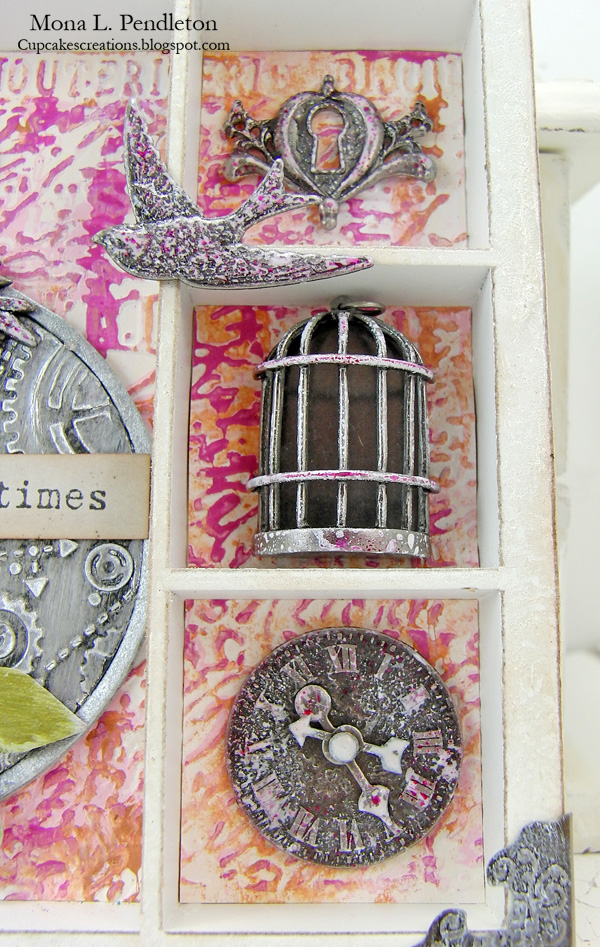 I love all the various techniques that you can do using paint. I hope you enjoyed my tutorial and I hope I have inspired you to create!

Thank you Mona for the inspiring tutorial! Now it's your turn – join us this week in the challenge!
Products Used: Tim Holtz Sizzix Die Pocket Watch Frame, Tim Holtz Sizzix Garden Greens, Ranger Tim Holtz Distress crackle paint clear rock candy, Ranger Tim Holtz Distress ink vintage photo, Ranger Tim Holtz Distress ink picked raspberry, Ranger Tim Holtz Distress ink rusty hinge, Ranger Tim Holtz Distress Paint picket fence, Ranger Tim Holtz Distress Paint spun sugar, Ranger Tim Holtz Distress Paint picked raspberry, Ranger Tim Holtz Distress Paint rusty hinge, Ranger Tim Holtz Distress Paint bundled sage, Ranger Tim Holtz Distress Paint forest moss, Ranger Adirondack Acrylic Paint Pitch Black, Ranger Adirondack Acrylic Paint Silver, Ranger Embossing Dabber Clear, Ranger Melt Art Ultra Thick Embossing Enamel, Tim Holtz idea-ology Faucet Knobs, Tim Holtz idea-ology Game Spinners, Tim Holtz idea-ology Timepieces, Tim Holtz idea-ology Nature, Tim Holtz Stampers Anonymous #Hashtags, Tim Holtz idea-ology Grungeboard, Tim Holtz Sizzix French Script Texture Fade, Tim Holtz Sizzix Gears Texture Fade, Ranger Adirondack Pitch Black ink pad, Tim Holtz idea-ology French Script paper stash, Tim Holtz Sizzix Tattered Pinecone die, Tim Holtz idea-ology Birdcage, Tim Holtz idea-ology Locket Keys Metal Hardward Keyhole, Tim Holtz idea-ology Metal Corners, Tim Holtz idea-olgy Sprocket Gears Watch Parts