Weekender with Wanda – Winter Plush Animals!

Hi everyone! Greetings of the Winter season! It's time for another edition of Weekender with Wanda here on the SSS Blog. I'm back today to share a fun felt project with you! If you follow my personal blog, then you already know that I am pretty obsessed with making felties with the Exclusive Simon Says Stamp Plush Dies! I think I have made (at least) one of each one. They are a cheerful project to work on, and the finished cute animals bring a smile to whoever I give them too. I thought it would be neat to make Winter versions of some of the animals I've already made. So, today I introduce Winter Fox, Snow Bunny and Winter Owl! I used soft shades of grey and cream and then accented with pops of beautiful red felt.
You can use these finished felties as package tie ons, pins to wear, Christmas tree ornaments, decorations, and lots of other things! You can change the look to fit any theme. I hope you'll try it!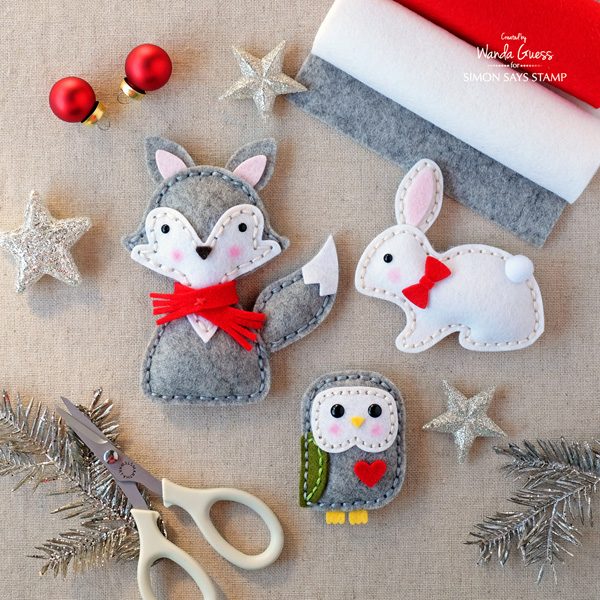 The Winter Fox (Gentle Fox Plush Die) is a pretty grey fox with pink ears and cream accents. to make his scarf, I cut a strip of red felt and then cut into the edges to make fringe. I wrapped it around his neck and did a quick stitch to hold it in place.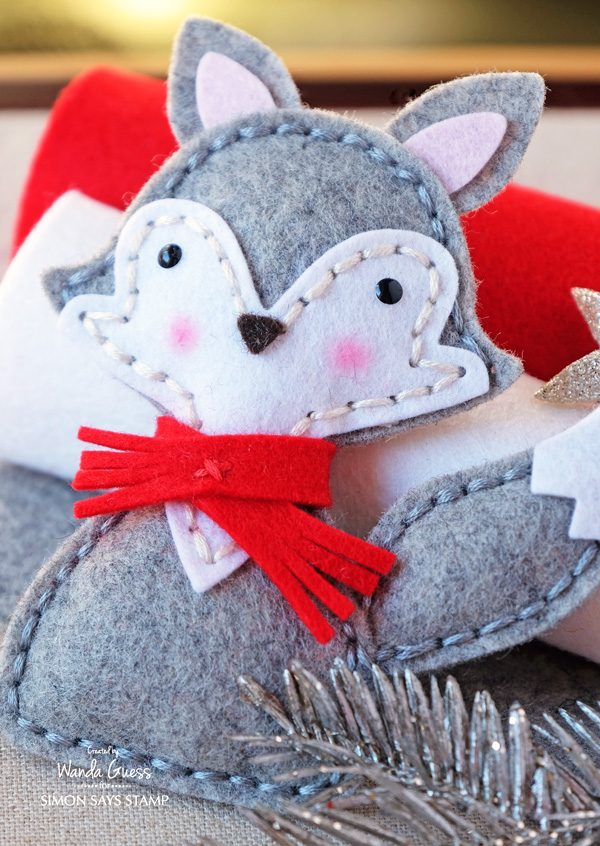 I like to use Doodlebug Enamel Dots for the eyes on my felt animals. I like that they are shiny and you can choose from several sizes to fit the look you want.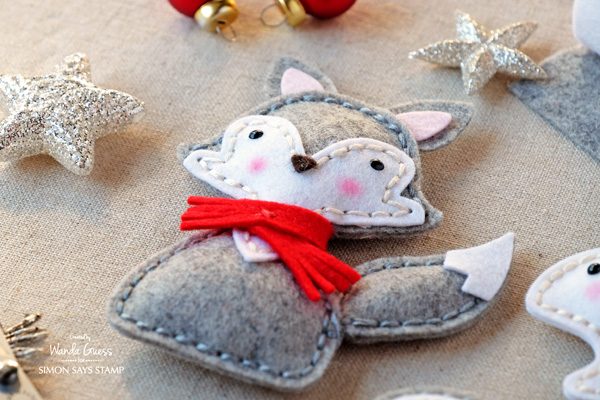 Here is the little white snowy bunny (Plush Baby Bunny Die)! I used the bow tie from another die to give him a dapper red tie for Christmas! I also used a white pom pom for his tail. Use Felt Glue to attach the accents! So easy!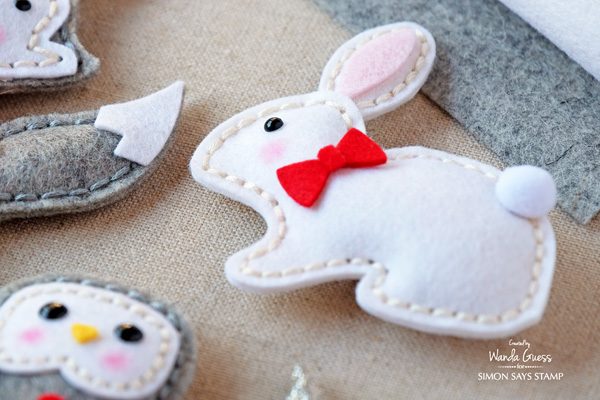 And the wee little Winter Owl (Plush Baby Owl Die)! He's so cute! He is showing his love with a pretty red heart on his chest. To give the animals rosy pink cheeks, I used a brush and a bit of SSS Hollyhock Ink! I think that gives just a little extra touch of cute!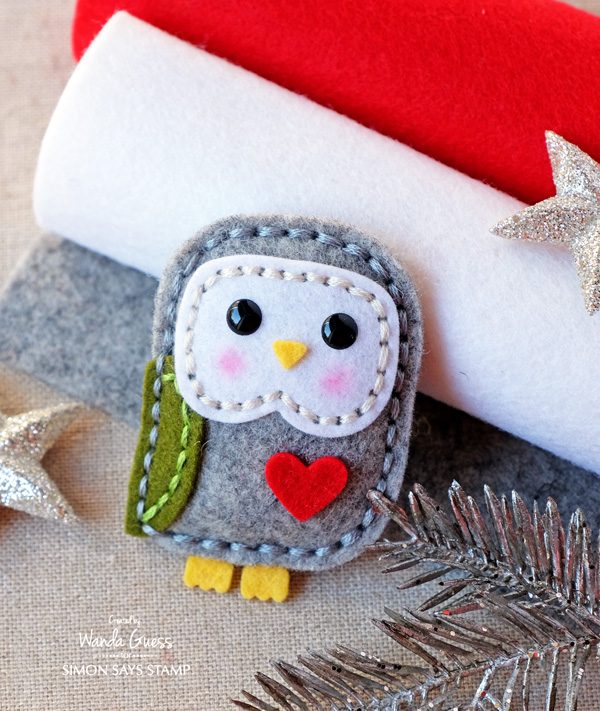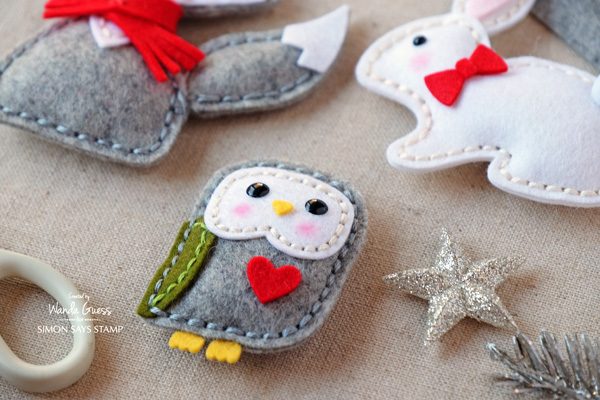 Thanks for stopping by the SSS Blog today! Do you love making felt projects or other fabric projects? Simon Says Stamp has many options for Felt supplies – something for everyone! Prize Alert – read below!! See you next weekend!
SUPPLIES:
PRIZE ALERT! Leave a comment below and tell us your favorite Winter Holiday crafting project! We will choose one lucky winner to receive their choice of one of our awesome Simon Says Stamp Plush Dies! Winner will be notified by email next week!