We R Memory Keepers Fuse Tool!
Have you tried it yet? I'm amazed at the fun that can be had with this tool!
So what is it you ask? It's a heat element that fuses or welds plastic pages together. It's really easy to use and We R Memory Keepers thought of everything when developing this Fuse Tool, they include a stand, metal ruler, cutting blade and a comfortable handle on the tool.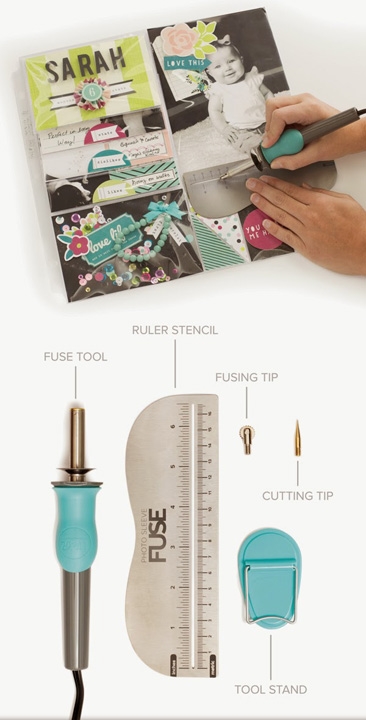 Some of the things you can create:
pockets with your photo sleeves

shaker cards
pages for your planners
custom layouts
waterfall or cascading layouts (even on your cards!)
and many more!
I've created a quick piece to show just a few things you can do, but the possibilities are limitless!!
I've created compartments with my Simon Says Stamp Clear Storage Pockets to hold die cuts, sequins and strips of pattern paper. Then I added a photo flip pocket (much like a waterfall or cascade element). Once you get going, you'll be fusing anything and everything!
I've shot a video of how I use the Fuse tool to give you a basic introduction. You can view it below or on our YouTube channel.
Thanks for stopping by today, hope you enjoy!