Toxique Box: Mixed Medium with Shari Carroll


Happy Sunday everyone! We're already getting cooler days and nights here, so fall is just around the corner. I was inspired to create a piece for Halloween from some of the amazing new Tim Holtz Halloween goodies this year.
This Tim Holtz Vignette box is simple to make when you break down the steps of creation. I've used Tim Holtz Halloween Paper Stash to cover both the inside and outside and Materialize Halloween tissue tape to cover the front of the wood.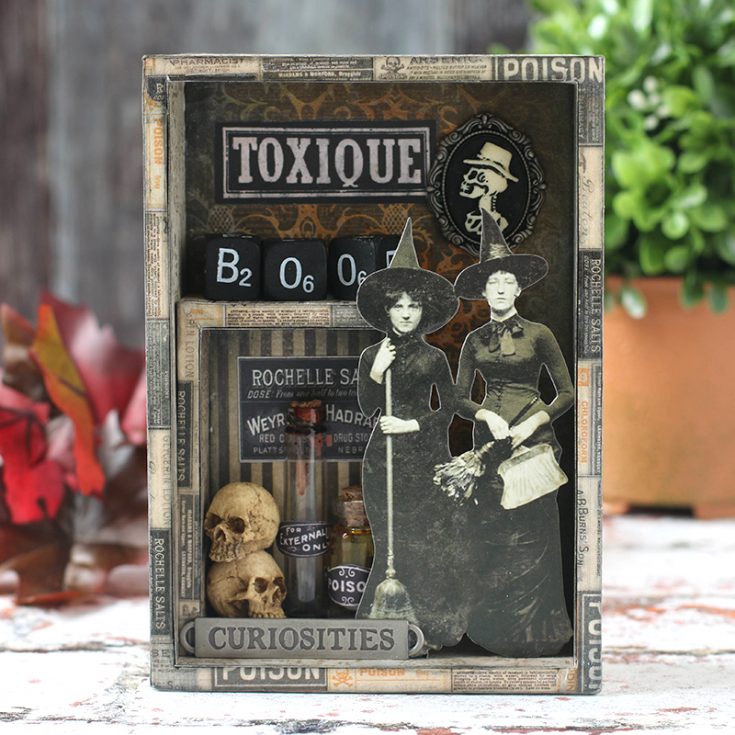 From there, I glued the smallest box to sit inside the larger box to create a shelf for the Tim Holtz Idea-ology skulls and alcohol ink stained glass vials. The witches are from the Idea-ology Ancestor Paper Dolls, notice how well they're cut out, really great quality!!
I've added in Black Alpha Dice to form "BOO" which I've glued to the shelf. Behind the bottles and the above the dice, I've glued Halloween Ephemera which breaks up the space and adds addition spook factor.
A simple Incantation Metal Word Band at the base of the small box let's you know the contents…curiousitites!. By using soft matte gel to glue the pieces in place of my Toxique Box, I expect it to hold up for years to come!
I've filmed a video of how I created this box which you can view below or on our YouTube channel HERE.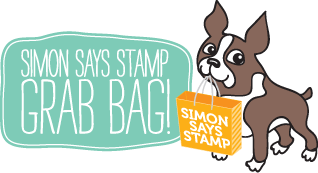 Blog Candy Alert!! Follow our blog via email and comment on this post for a chance to win a special blog candy!
Thanks for stopping by today!! Enjoy!!