For the Love of Fall: Art Journal
Happy Saturday everyone! It's Shari here with an art journal page featuring some of the new Tim Holtz Distress Sprays. I had an excellent time creating this entry and even did some experimenting to discover a new technique! I love it when I try something new and it works out!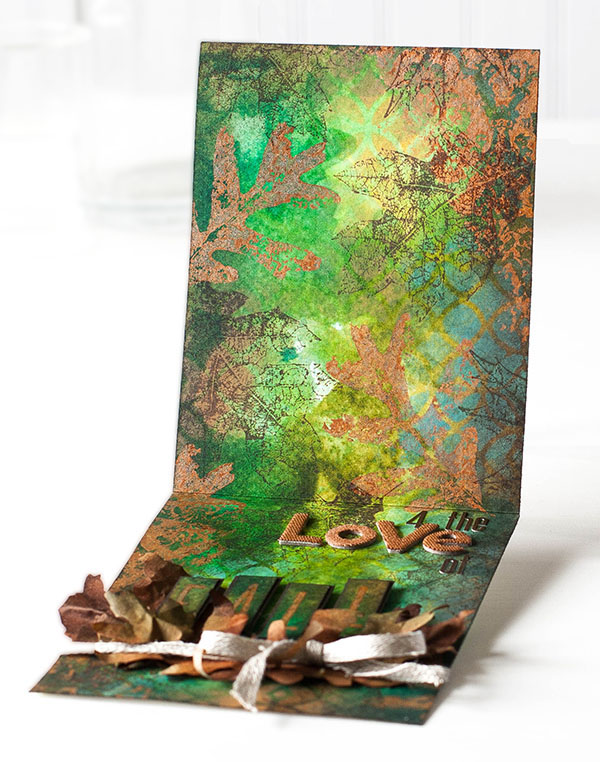 I started off by using the Reverse Damask and Falling Leaves stamps using Antique Bronze Distress paint. Then I used die cut tissue paper leaves as masks. I added color by using the Tim Holtz Distress sprays which resisted the paints. Do you see the faint leaves in the background from the tissue paper?
I used a couple layering stencils with Distress paint for an additional layer, then stamped more leaves using Wendy Vecchis' Potting Soil Archival Ink, love this color and that it can be used on top of all my layers of inks and paints.
To finish things off, I sprayed some die cut leaves and paint my canvas letters to match the feel of the background.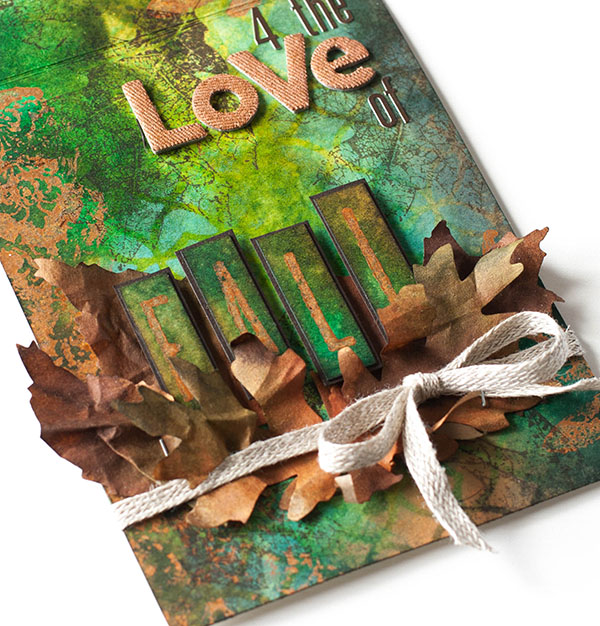 I shot a video of my complete process, I hope it inspires you to try something new!
Blog Candy Alert!! Follow our blog via email and comment on this post for a chance to win a special blog candy!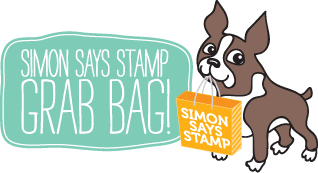 Thanks for stopping by today, have a great week-end!!!