Studio Monday with Nina-Marie: Organizing for the New Year!
Hello crafty friends, it's Nina-Marie Trapani here with you! With the start of a new year, one of my favorite things to do is to freshen up my home (especially my creative space) with a bit of organizing. In this video, I will be sharing five different storage products from Simon and how I use them in my craft room to help keep my space tidy and organized.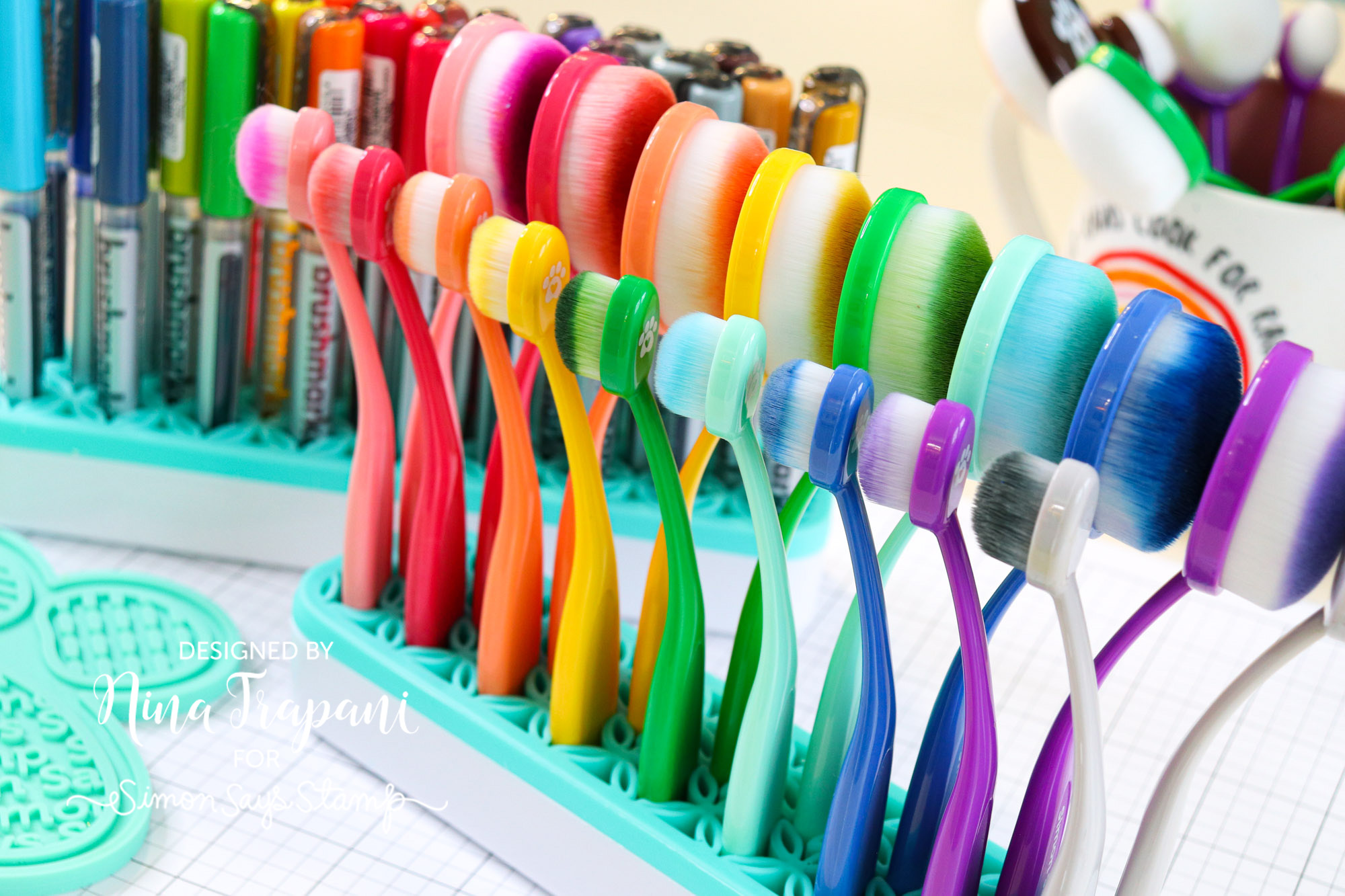 Simon's exclusive Blending Brush Holder is a must-have on my desk for not only brushes but for many other reasons too! I have multiples of this holder in my space for things like tools and even markers. Karin markers fit beautifully in this holder, keeping them sorted by color and easy to reach for while I color.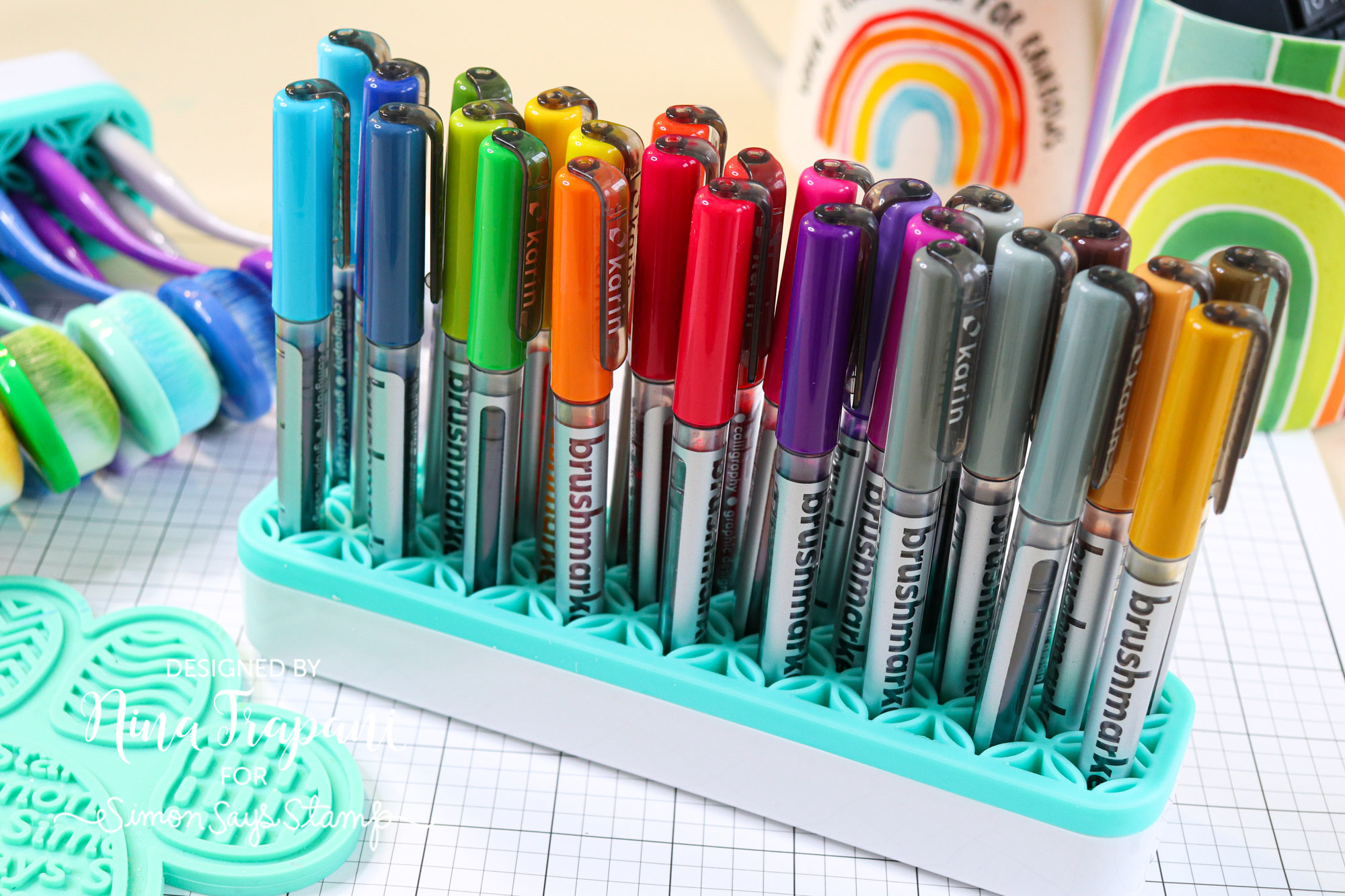 I also utilize the Pawsitively Everything Clear Storage Boxes throughout my craft room. I've shared many ways to use these already, but some of my most recent organization uses for these boxes include holding sequins and storing gem stickers! For the gem stickers, I also further sort each pack by placing each sheet into a Pawsitively Everything Clear Pocket so that I always know which set the gems came from.
I've always struggled to find the best way to sort and store my Copic marker refills. Recently I discovered that they fit remarkably well inside the Pawsitively Everything Clear Storage Boxes! I've been using this method for a while now and have really enjoyed the convenience of having all my refills sorted by color.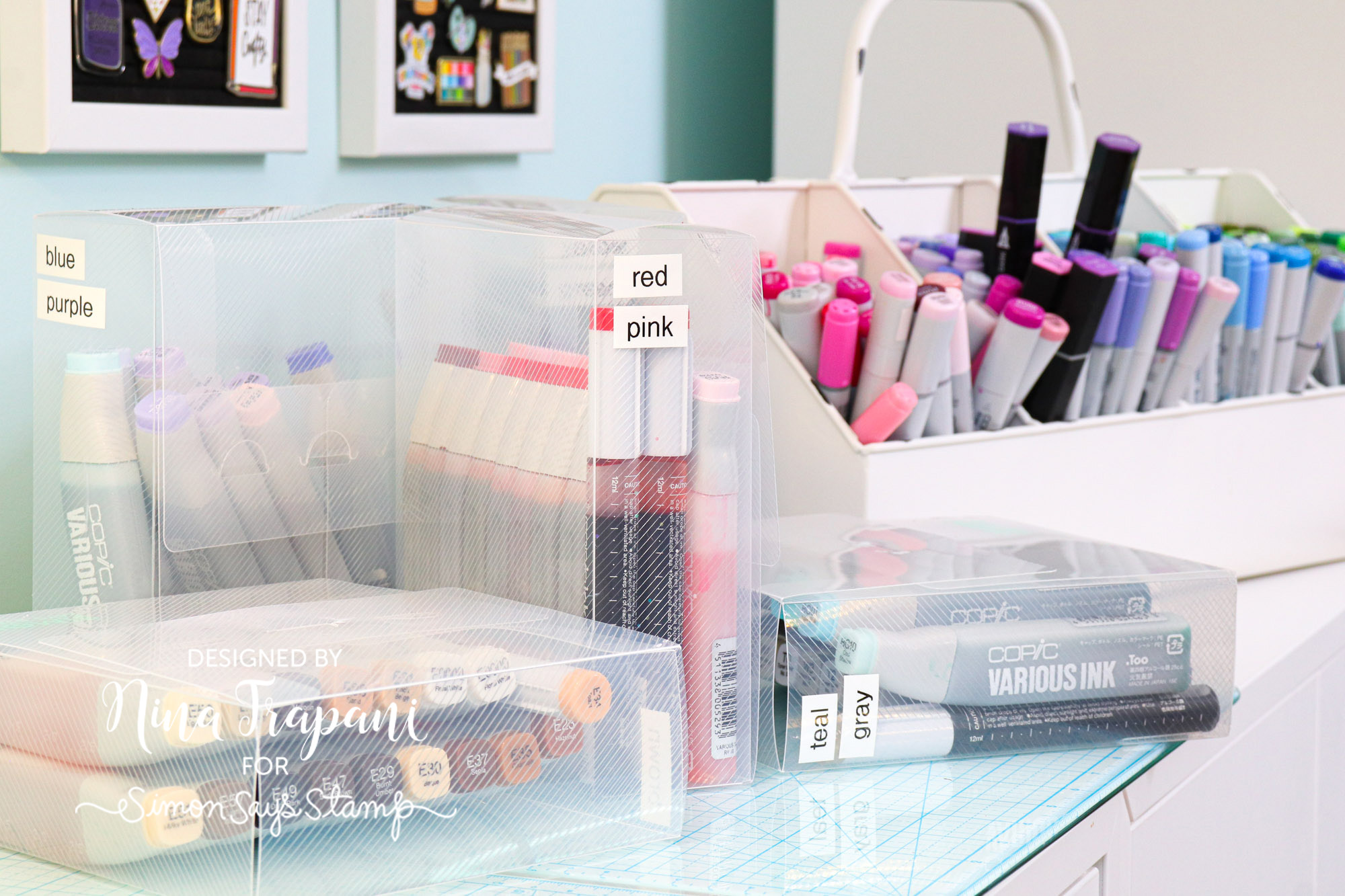 Simon's versatile Mesh Bags are another staple in my craft space. I especially love using them for sorting products, including each of the monthly card kits that Simon releases. In addition, I also use these bags to help me store half-finished pieces. When I craft, I often change my mind and have pieces that I don't actually end up using on a finished card. I never throw them away; those items get placed into a Mesh Bag that I can later reference and scavenge from another time.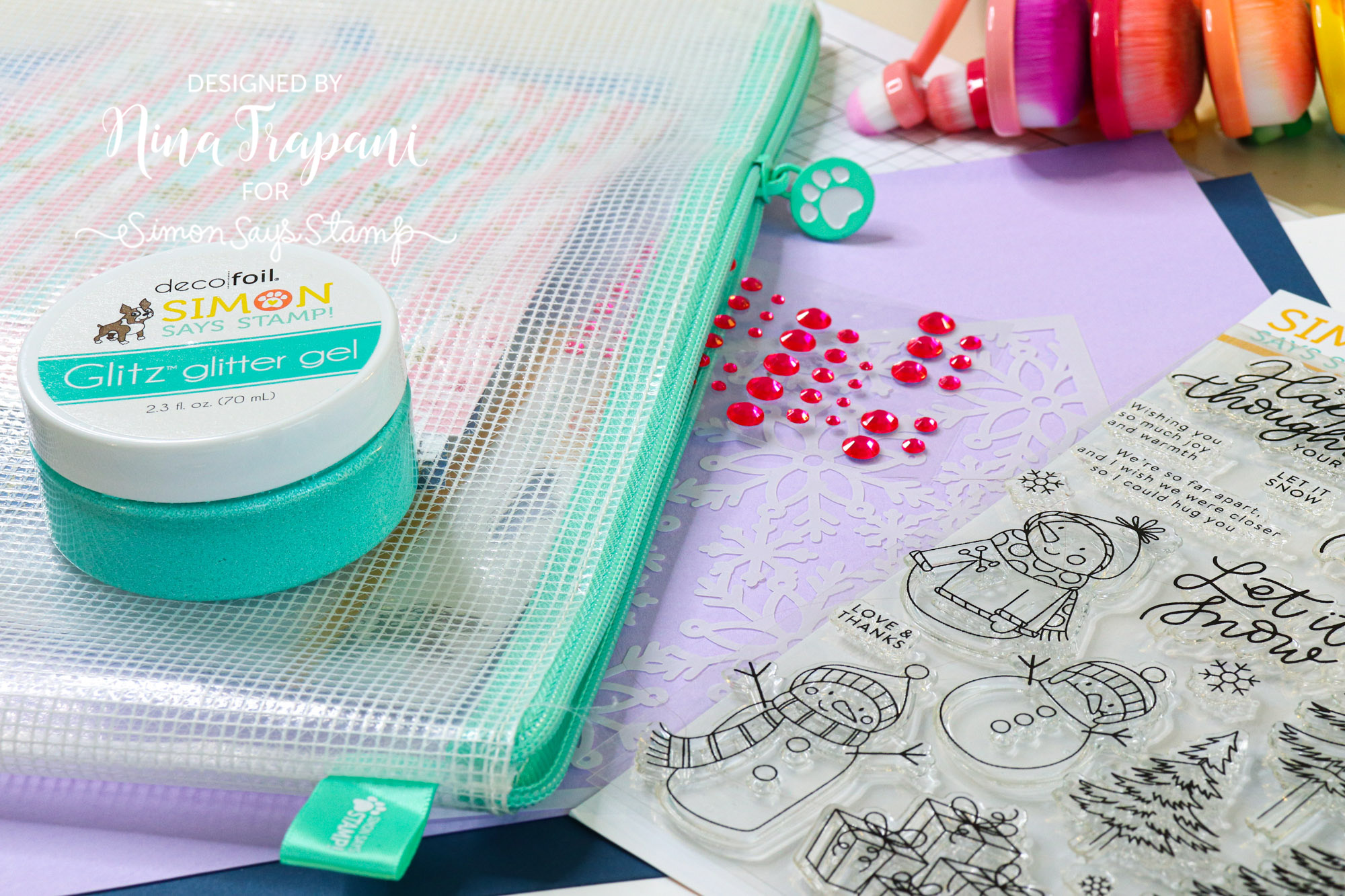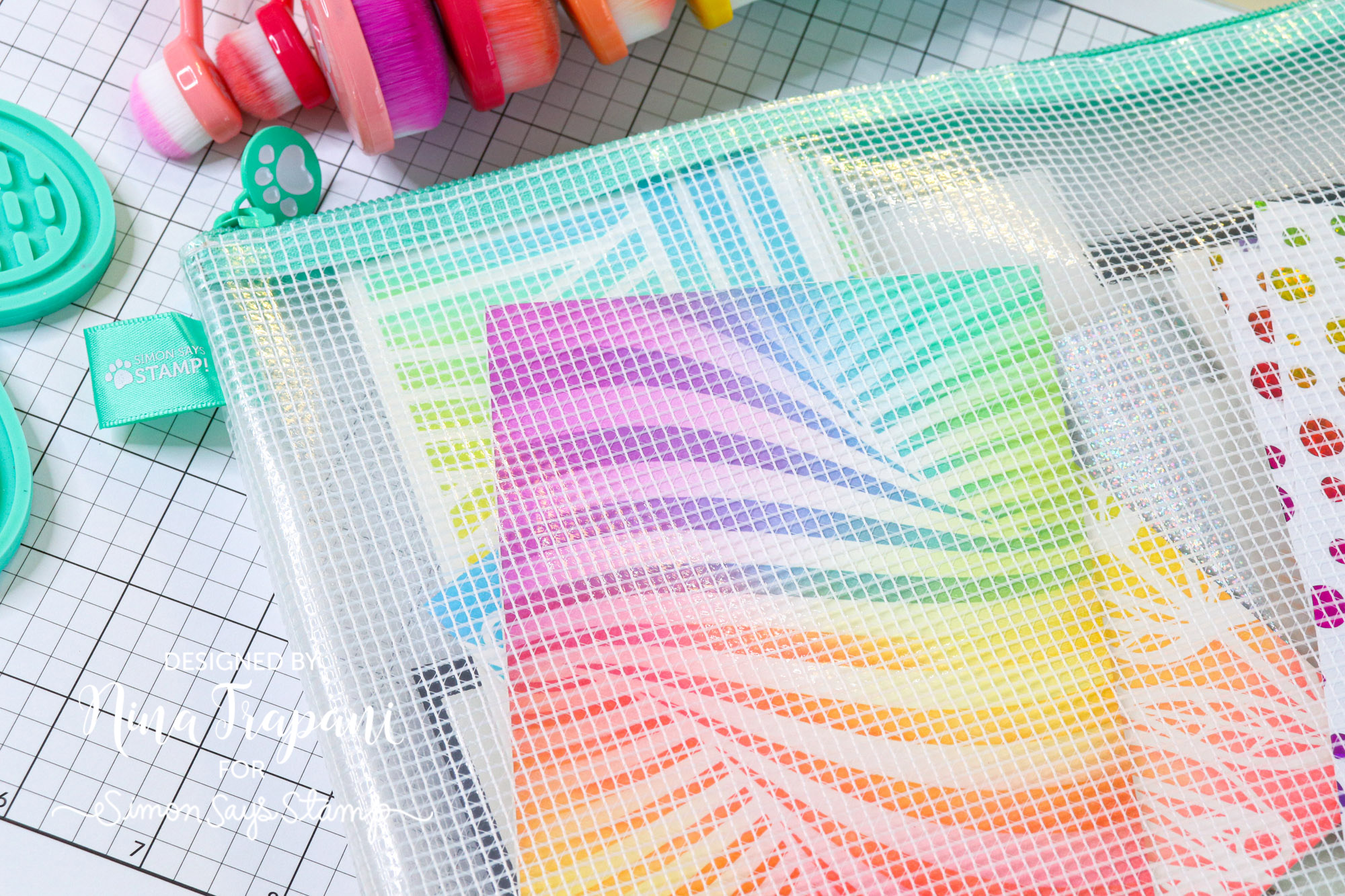 I go into further detail on all of these products in the video below; so be sure to grab your favorite beverage and relax while I show you how I am organizing my craft room this year!
SUPPLIES
| | | |
| --- | --- | --- |
| Simon Says Stamp MESH ZIPPER BAGS 12… | Simon Says Stamp MESH ZIPPER BAGS 3… | Simon Says Stamp BLENDING BRUSH and… |
| Simon Says Stamp PAWSITIVELY… | Simon Says Stamp PAWSITIVELY… | Simon Says Stamp PAWSITIVELY… |