Studio Monday with Nina-Marie: Shimmer Distress Crayon Watercolor + Art Impressions
Hello crafty friends! Its Nina-Marie back again this week with a new Studio Monday video for you!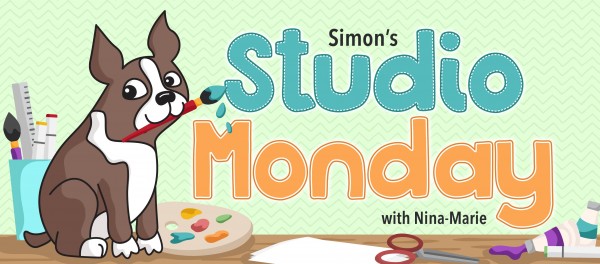 Are you a watercolor fan? I sure am! Today I thought I would use my Tim Holtz Distress Crayons with the ADORABLE new Nuts About You stamp set and do just that! I love the unpredictability of how watercolor goes onto a paper and dries; much less controllable than markers or pencils. Because Distress Crayons are a water reactive pigment, they are great for a variety of techniques that include watercoloring.
I wanted to step up the watercolor look however and create a subtle shimmer over top of my card background. You could do this many ways, including but not limited to: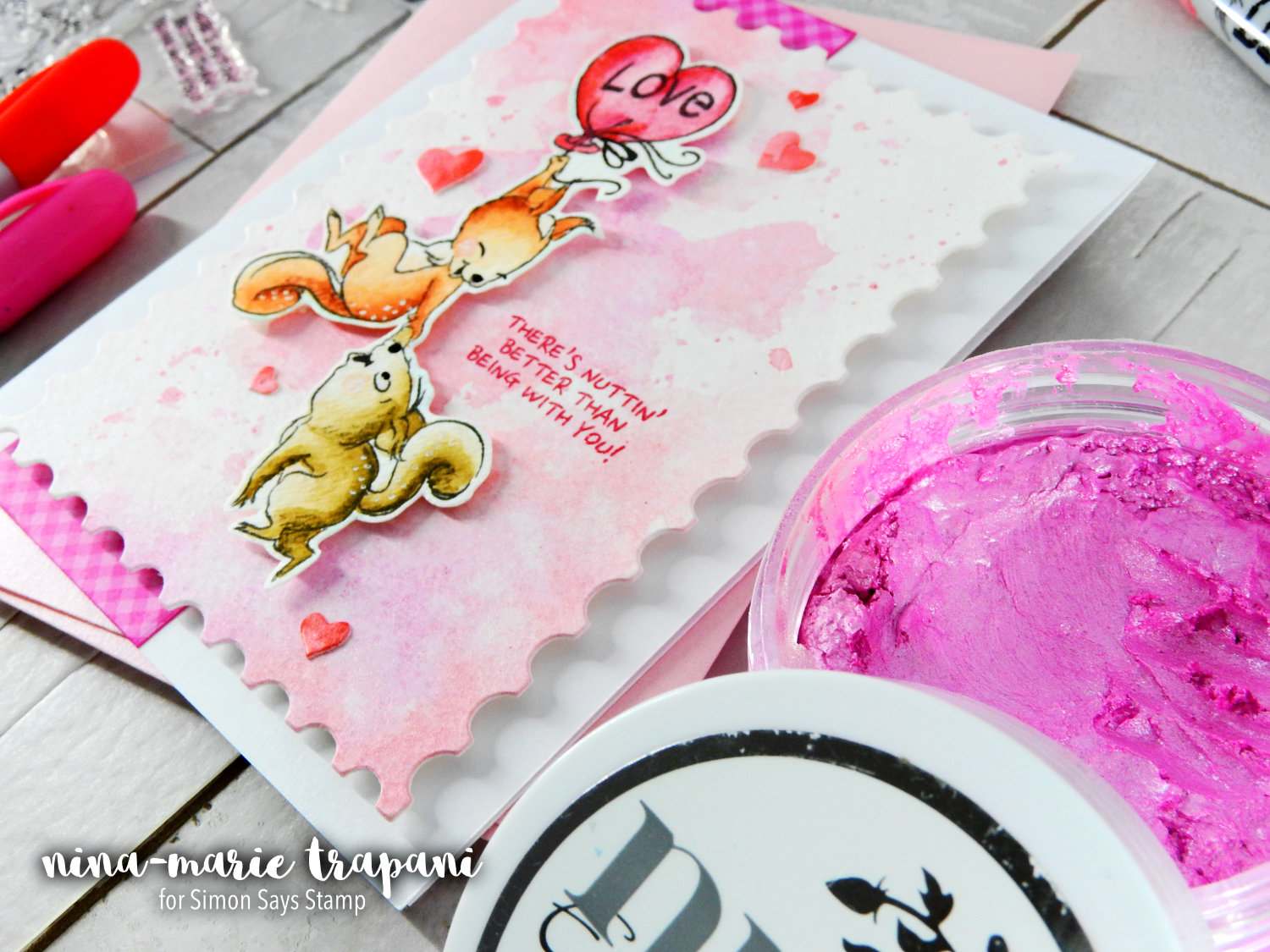 I thought it would be fun however to see the Tonic Studios Nuvo Embellishment Mousse used as the shimmer inside of a spray mist bottle. You can use any type of spray bottle you have on hand; I had a few empty travel-size bottles in my studio, so I used one of those.
To create the shimmer spray, I filled my mister bottle about halfway with clean water. I then took the end of a paintbrush and dropped in two generously-sized scoops of the Peony Pink embellishment mousse. The amount of shimmer you have on your project when you spray the bottle will depend on how much mousse you add to the water. If you use just a small amount, you will have a very subtle, faint shimmer; the more mousse you add, the more prominent the shimmer will be. At two scoops of shimmer, mine was pretty easy to see in person as it caught the light. It is subtle, but still easily seen. I would suggest adding a bit more shimmer to the water if you want a more visible shimmer.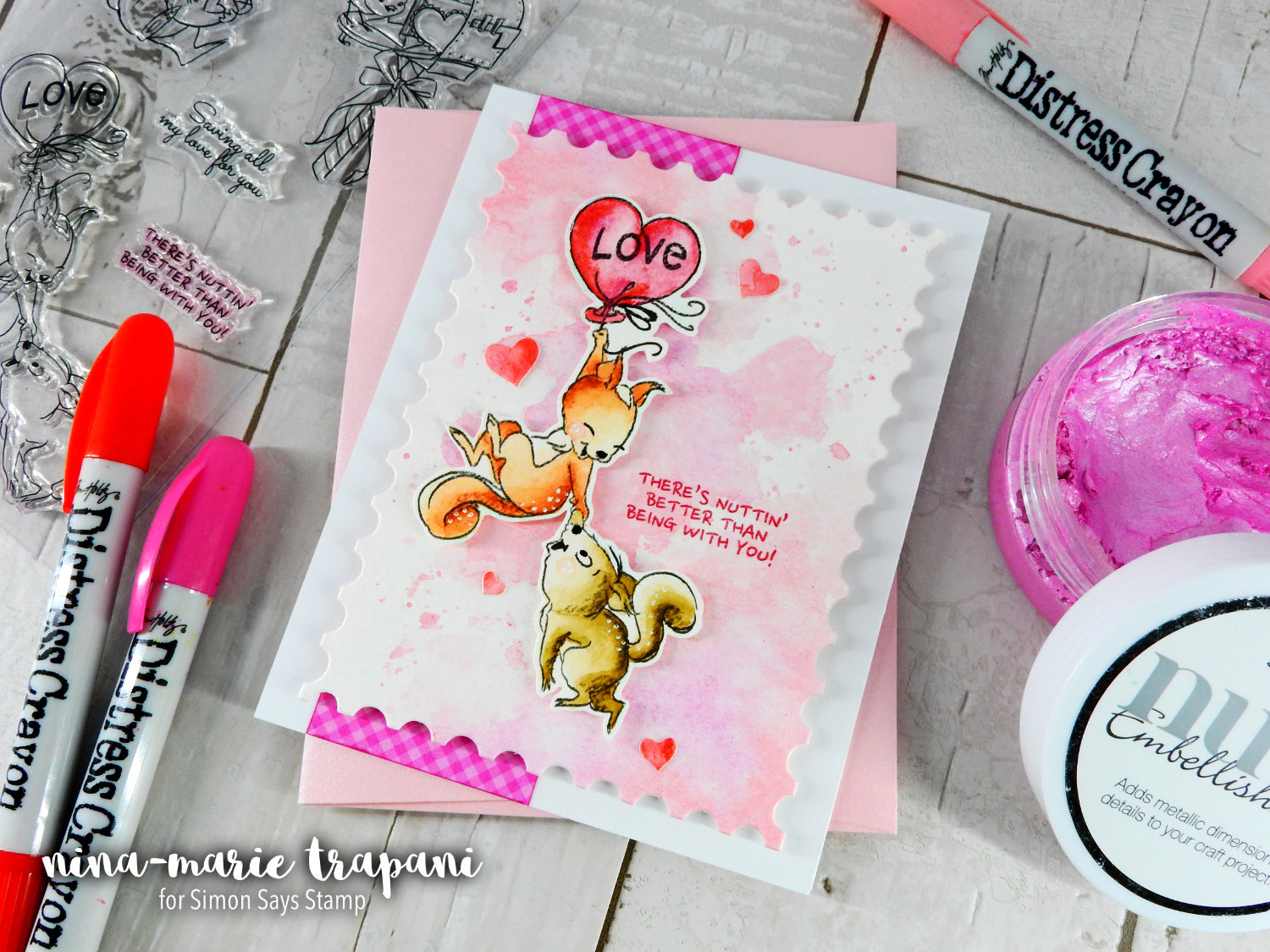 Also note that the shimmer will not be full-on glitter. It will instead be more of a metallic/pearlized shimmer. But I think the subtly is what makes it so gorgeous! Unfortunately, because it is subtle, it was harder to capture in the video and photos after it had dried on my project. I'll show you a few angles in the video and hopefully you will get the idea of how it looks, because it is indeed very pretty in real life!
You'll notice the two die sets I used in today's card; the cute postage stamp edging is made with the Postage Stamps nesting die set from Hero Arts; and the hearts are from an-oldie-but-goodie favorite of mine by Simon Says Stamp (the Holiday Shapes die).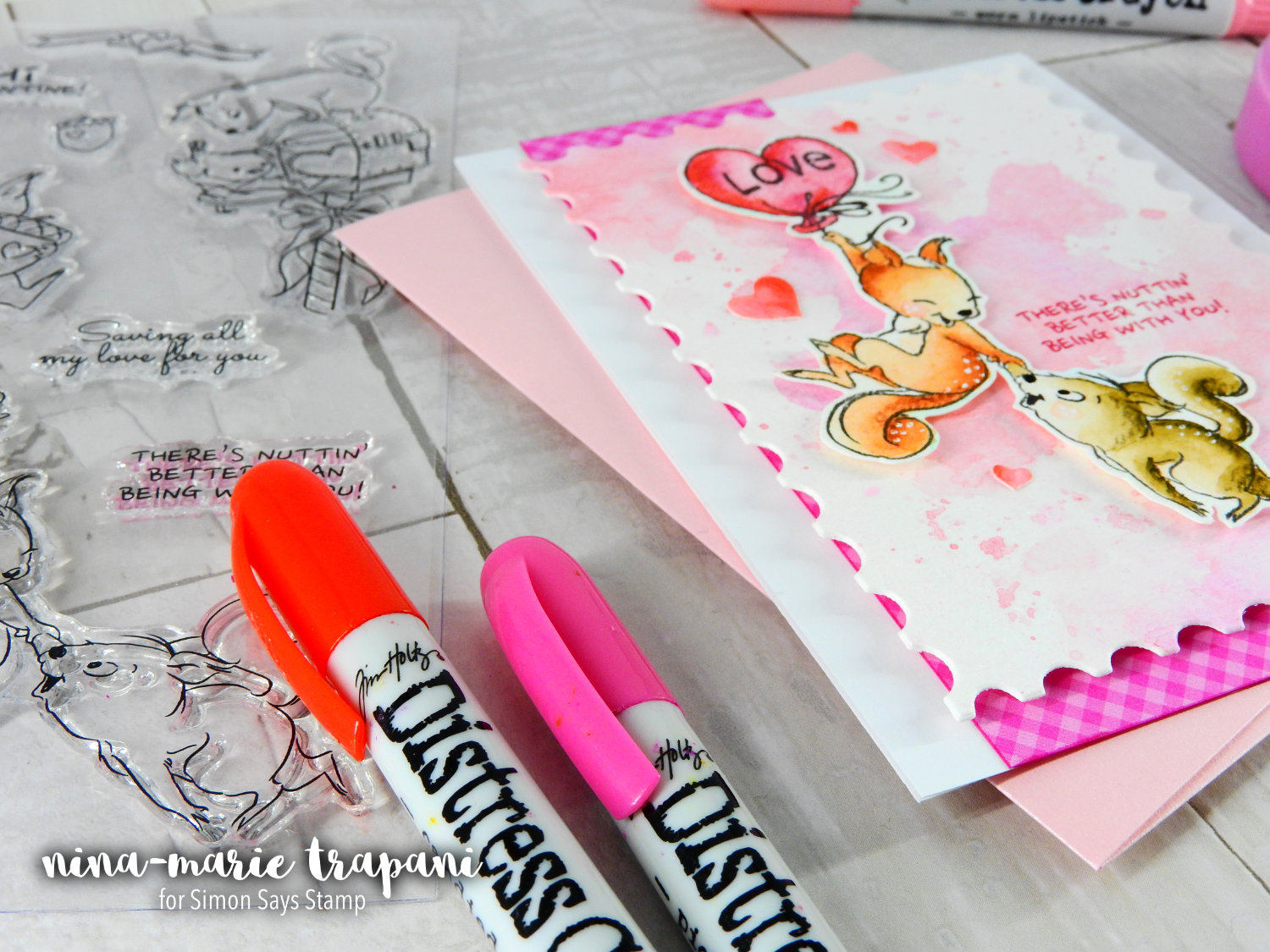 The video below covers the creating of this card from start to finish, so you'll want to check it out to see all the details! Also something I'd like to point out: while this card has more of a "Valentine's Day" overture to it, you could adjust the colors a bit to make it a love themed card that could be used year round. Love cards are always handy to have around for mailing to someone you care about!
Thanks for visiting with me today… a lot was covered in this post and video! I hope you have been inspired to either use this Nuts About You stamp set by Art Impressions, try out some Distress Crayon watercoloring, or make your own shimmer spray! I will be seeing you again next week for the next installment of Studio Monday… until then, have a great week! :D
WATCH THE VIDEO
SUPPLIES

Blog Candy Alert!! Follow our blog via email and comment on this post for a chance to win grab bags and blog candy! Remember to tag your awesome projects with #simonsaysstamp on social media so we can see what you are creating!