We Love SugarPea Designs!
We love SugarPea Designs and are very excited to share more about this sweet company and its founder!
From the SugarPea Designs' website:
My name is, Wendy Ramlakhan and I am the owner of SugarPea Designs, a family operated clear stamp boutique specializing in the SWEETEST stamps, steel metal dies and paper products on the market. After many years of working as a designer for various stamp companies, teaching my own Copic instruction classes and having my work published in several trade magazines – I decided to take a leap of faith and live out my passion for stamping and paper crafting and launch my own stamp company.
I'm often asked about the story behind our name – "SugarPea" is a little nickname that I gave to my daughter when she was just a baby – and it seemed only natural to use the name for the company since my children are my  biggest inspiration.
SugarPea Designs offers the highest quality photopolymer clear stamps, steel metal dies and paper products which we are proud to say are all manufactured in the USA.  We release our products each February, April, June, August, October & December.  You will find oodles of inspiration here on our company blog and on the blogs of each of our fabulous designers.  We are social as well, and we would love it if you would follow us on Pinterest, FaceBook and Instagram.
We love our products and we love our customers.  It is important to us that you feel valued and appreciated as a customer, so you can be assured that customer service and your satisfaction are our top priority. We believe in attention to detail, impressive customer service, and amazing products. We use our high standards to drive our business goals, and we chase our creative inspirations boldly. The journey of creativity has no end, and we embrace that belief.
Thank you for making us a part of your creative journey!  Surround yourself with sweetness,
Wendy Ramlakhan
Simon Says Stamp is really excited about this adorable collaboration!  The Koalaty Time stamps and dies are available in celebration of STAMPtember and are available while supplies last as a limited edition.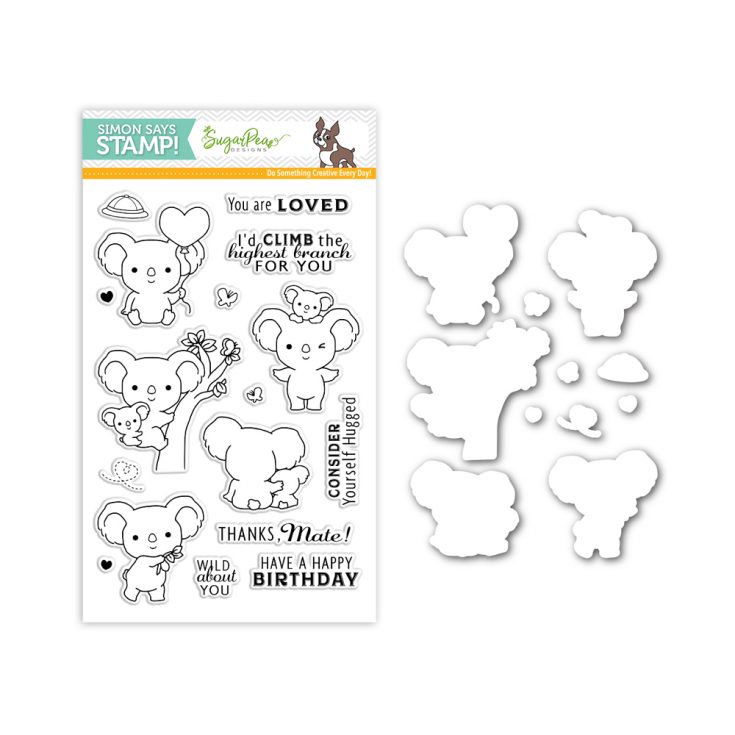 ---
To see tons of inspiration using this new set, visit our previous blog post. :)
We also invite you to check out Customer Favorites (and mine!) from SugarPea Designs.  Recently I saw a series on Facebook about school starting again for the year and I literally cried from laughing so hard.  Do you know the one?  Please tell me you do!? TEACHERS ROCK!  I love my kids, but boy oh boy am I so appreciative of teachers who are able to help my kids mind their "p's" and "q's", learn social studies, math, Spanish, and so much more.  I can barely get my kids some days to brush their teeth.   This wafer thin die is from SugarPea is called "teacher" and is perfect for making teacher appreciation gifts, cards, notes, you name it!  I appreciate teachers!
Another favorite product from SugarPea is the Caring Hearts stamp set.  YES!  THIS is a must have for all stampers!  If you love cutie patootie like I do, then check out Pucker Up!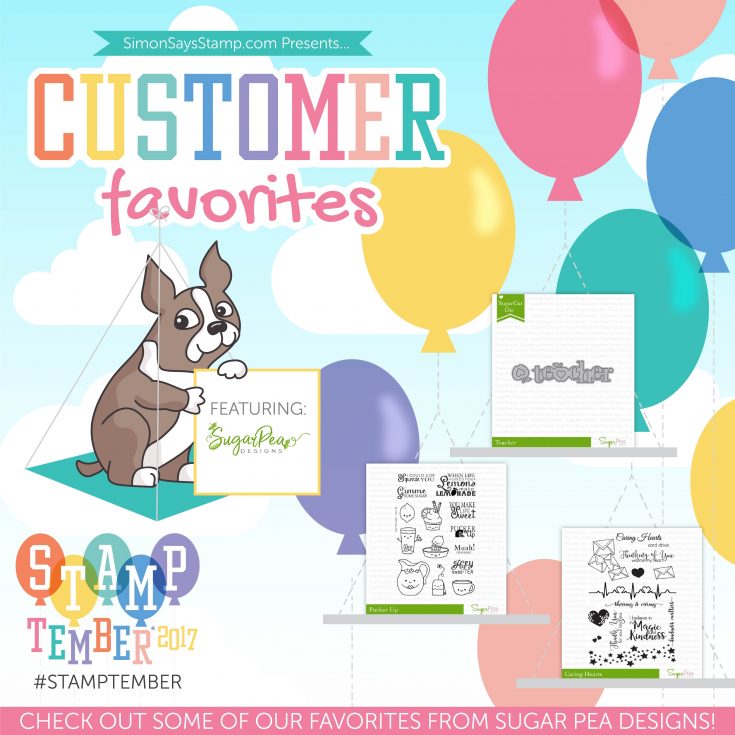 What products do you see from SugarPea that you love!? Please share with us in the comments :)
Thanks so much for joining us today!  Stay tuned tomorrow for an Altenew Exclusive that will knock your socks off!