Hey Love Blog Hop Winners!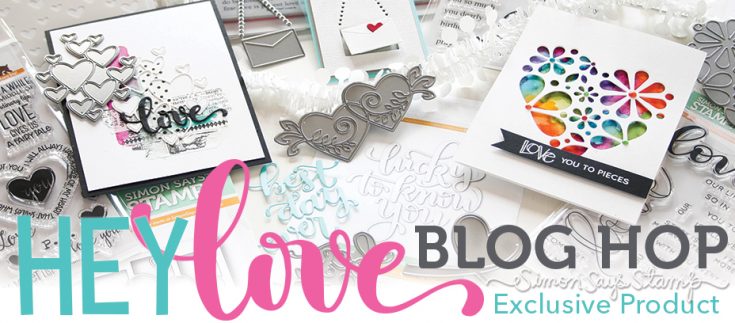 Last Friday, we had a blog hop to celebrate the new Hey Love collection from Simon Says Stamp. If you haven't had a chance to visit the hop, click here to view the first post. I think you'll find loads of card making inspiration!
Congratulations to all of the blog hop winners! Thank you for hopping along with us and taking the time to leave feedback for the designers in the form of comments along the way :) I know they really really enjoy hearing from you!
Simon Says Stamp Blog's winner is: Cindy Wesley!
Kristina Werner's winner is: Tessa Reed!
Shari Carroll's winner is: Laura Gribble!
Laura Bassen's winner is: Barb Chmura!
Debby Hughes' winner is: Tracie Pond!
Nichol Spohr's winner is: Mindy Eggen!
Yoonsun Hur's winner is: Lonnie DeBord!
Yana Smakula's winner is: Janet Trapp!
Heather Hoffman's winner is: Nancy Stott!
Lisa Adessa's winner is: Debra Rumpza!
Amy Rysavy's winner is: Marcia McCarthy!
Heather Ruwe's winner is: Michelle Mencer!
Wanda Guess' winner is: Carolyn Burch!
Nina-Marie Trapani's winner is: Pamela Duxbury!
Winners, Congratulations! Please check your inboxes for an email from us asking for your shipping address so we can send you a $25 Gift Card! If for some reason we couldn't access your email, please email [email protected] letting her know you are one of our Blog Hop winners of the Hey Love 2017 Blog Hop for the $25 Gift Card. Thank you again for hopping along with us!