Welcome to the blog today everyone!
I have a special canvas project to share with you. What makes this so special is the thought that I put into it. I've added elements that represent things (or people) in my life.  I've gathered simple items to put together and placed them into groupings with meaning.  I've just recently become an empty nester… so this is my way of holding on, yet letting go.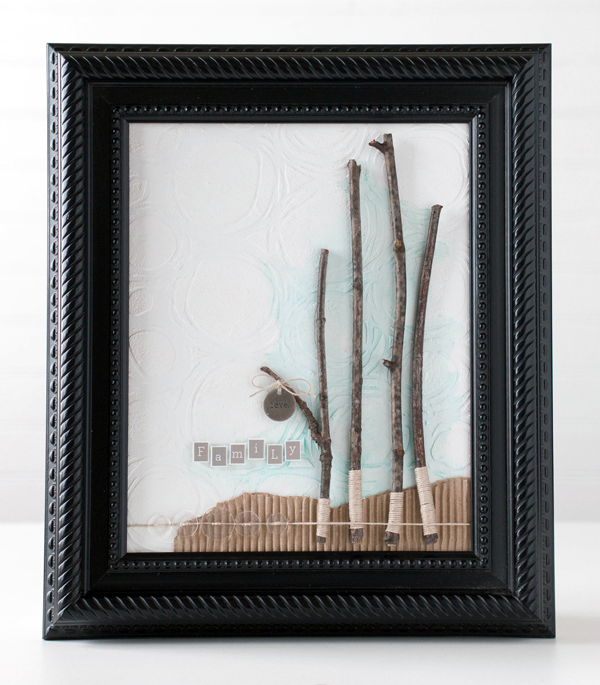 To get things started, I used the Circles Circles stencil from Stencil Girls with Art Anthology Stucco rough texture paste on an 8″ x 10″ canvas board.  While that was drying, I took a walk out to the backyard and picked up a few twigs, ones that were as straight as I could find.  We have always enjoyed the outdoors and what better way to bring the outdoors in then to put them on a canvas! These represent my husband, our two boys and myself.  I've wrapped the bottoms with twine not just for texture, but to represent the ties we have with one another and our family's history.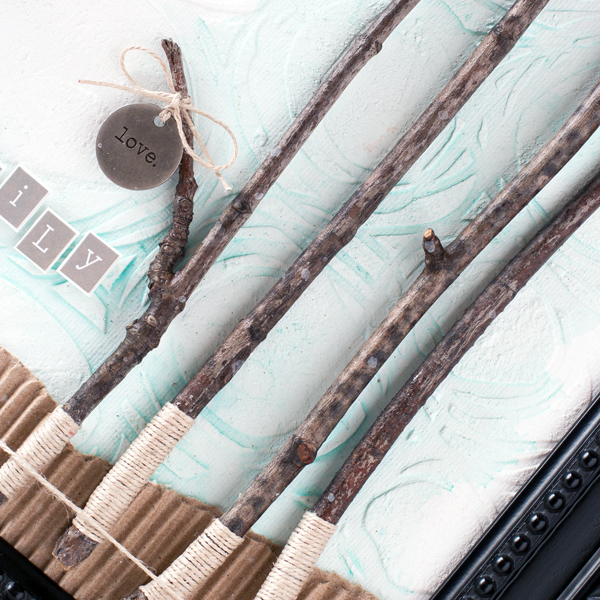 I mixed some paint and watered it down to create a wash of color. I allowed it to flow into the valleys of the stucco and dry completely before adding some corrugated cardboard and the "trees". One of the twigs had a little stem coming out from it which was perfect to hold a token of LOVE!
To finish the canvas off, I added clear buttons that are threaded with twine. These stand for the support and inspiration of other family members that are with us or who have come before us, our roots! Have you ever tried creating this way? A project just for you? I love doing this.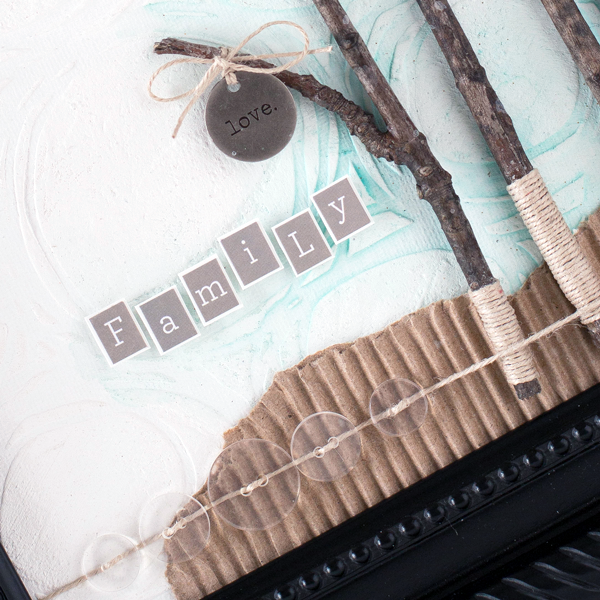 I've shot a full process video of all the steps to create this canvas, you can watch it below or on our YouTube Channel. 
Blog Candy Alert!! Follow our blog via email and comment on this post for a chance to win a special blog candy!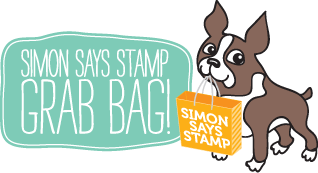 Thanks for stopping by today, I hope I have given you some inspiration to start your own canvas. Have a fantastic crafty week-end!