Feel Better: Watercolored Background and Inlaid Die Cut Technique
Hi readers! Happy Monday to you! I'm happy to be back today with our monthly feature with the always awesome and creative Andrea Walford of Paper Crafter's Library. Be sure to view her video for a full tutorial. Enjoy!
For today's project I created the "Feel Better" card using some Exclusive Simon Says Stamp products.  The card features a few different techniques: creating a watercolor background, an inlaid die cutting technique, and creating acetate embellishments using shrink plastic.

When you open up your little pots of Twinkling H2O's you'll notice that they are dry and hard and may even be cracked and have a few air bubbles.  That is totally normal!  Before using them you need to spritz them with some water and then let them sit for a few minutes to activate the paint – so the paint will soften a little and you can then start picking it up with your paintbrush.  Here's a super important tip for you: when you are finished with them, leave their covers off for a few hours until you are certain they are completely dry.  Whatever you do, do not put the lids back on the little pots while the paint is wet.  One of two things can happen – if there was any paint on the rim as it dries it will seal making it impossible for you to open it again. The second thing that could happen is it could start to develop mold.

You'll notice in the video that I first spritzed my watercolor paper with a little water before applying my Twinkling H2O's with a paintbrush dipped in water.  This step is optional, but I have found that the colors seem to move and blend better when the watercolor paper is spritzed before hand.

The inlaid die cutting technique is pretty self-explanatory, but I did want to mention a few thinks about the Shrink Plastic.  Remember the days of Shrinky Dink?  It's still just as fun.  Because it is a non-porous surface you do need to use a permanent ink when stamping – I used my Ranger Archival inks, but you could also use StazOn inks.  For the Feel Better card I chose an outline image and left it uncoloured because I wanted the watercolored background to show through.  If you were creating acetate embellishments and wanted to add color to them – you could use Alcohol markers (Copic or Spectrum Noir),  you could also dab on colors using an ink blending tool with the felt pads and Ranger Alcohol inks. The only thing to keep in mind if you add color using any of these products is that you absolutely have to make sure you apply the color to the side opposite the side you stamped on.  If you try to color over top of the Archival ink or StazOn ink – the alcohol markers and alcohol inks will react, and smear the stamped lines.

So that's all for today. I hope you enjoyed this video tutorial. I'd like to extend a huge thanks to Simon Says Stamp for having me as a guest designer.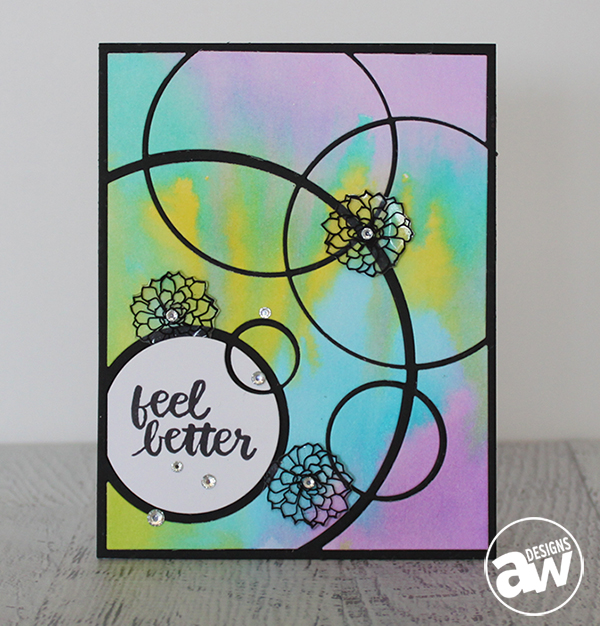 SUPPLIES:
Thanks for reading today and thanks to Andrea for being our guest!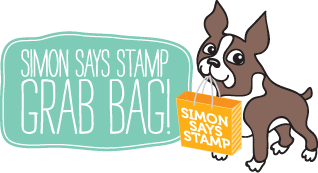 Blog Candy Alert!! Follow our blog via email and comment on this post for a chance to win a special blog candy!
Congrats! Blog Candy Winners!
From: Happy Easter!: Dawn Skene!
From: Robot Love: Pat McCleary!
From: April's Color of the Month Is…: Melissa Friedrich!
From: Multi Medium: Art Journal Page!: Keysha Sain!
From: Thanks Card: Jeanie Gregory!
From: How to: Fineline: Andrea Houston!
Please email Samantha ([email protected]) with your mailing address and the name of the blog you won from to claim your prize!