Double Masked Watercoloring
Hi all! Kristina Werner here. :)
Today I have a new technique for you that I'm calling Double Masked Watercolor. It's a fun way to use your dies with watercoloring.
As you may have discovered, you cannot use regular masking paper with watercolor. The masking paper cannot handle water. However, the Double Masking technique adds masking fluid to the equation, allowing you to use dies as masks…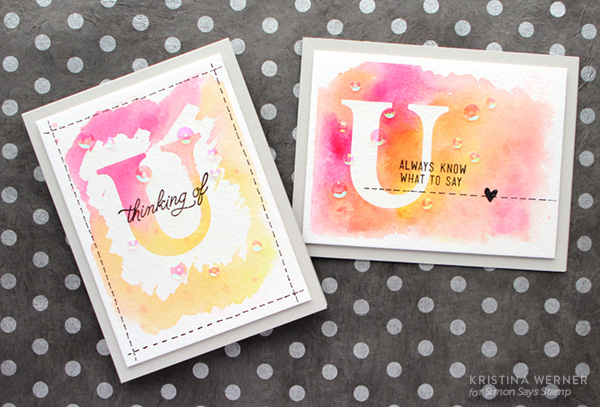 The first part of the double mask is a diecut "stencil" made from masking paper (I used the Big U dies). With the stencil temporarily adhered to the watercolor paper, you quickly paint masking fluid over the top. Immediately (before the masking fluid can dry) remove the masking paper. Then you have a liquid masking fluid shape that it exactly like your die!
For more explanation, please watch my video below. :)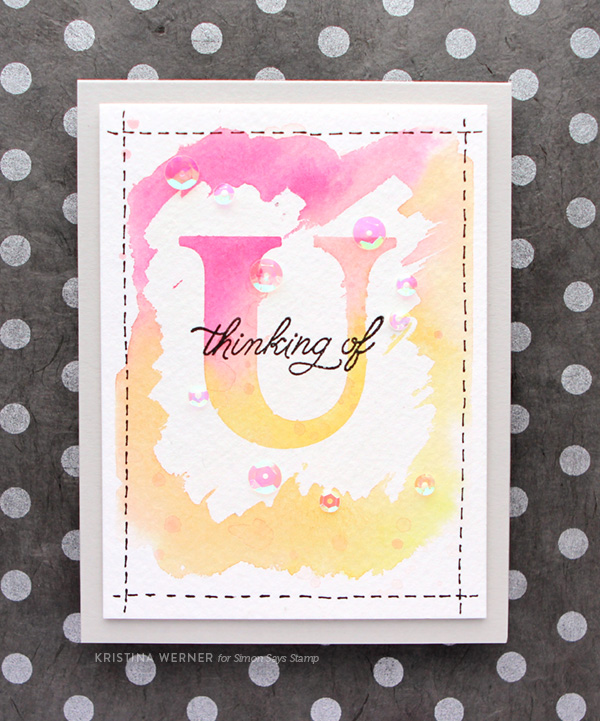 For the card above, I used the positive mask to paint around the letter U with masking fluid (leaving the interior exposed to the paint once the paper mask is removed). And the on the card below, I used the negative mask to paint the masking fluid inside of the letter U.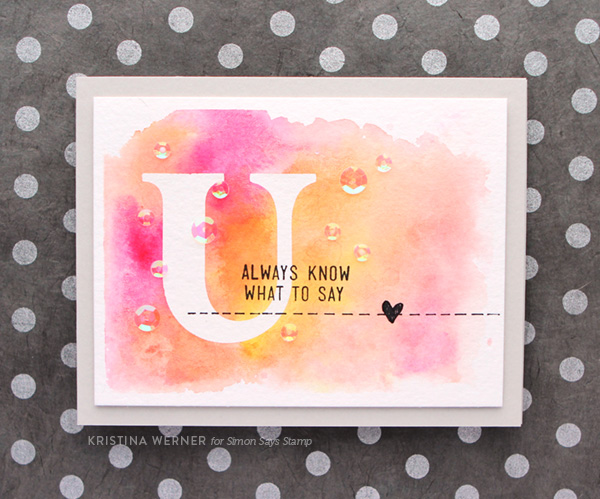 Let us know in the comments if you try out the technique! :)
Supply List