Doodling with Debby: Batching Last Minute Christmas Cards
Hi friends! Happy Tuesday! Please join me in welcoming the always inspiring Debby Hughes as she joins us for the December 2019 edition of Doodling with Debby, a monthly blog series on our blog! Don't miss the video for more details on these gorgeous cards and enjoy!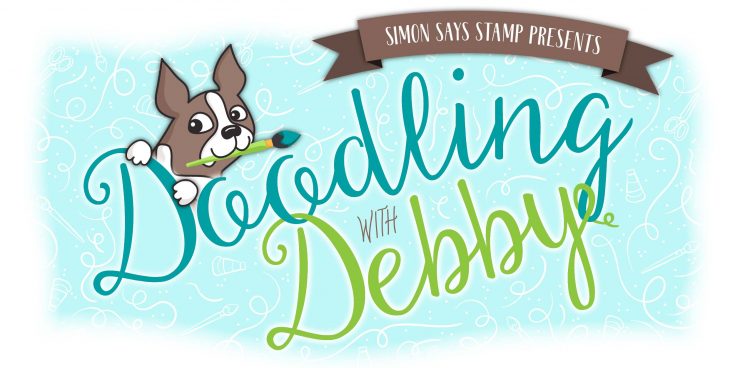 Hi, it's Debby here and for my Doodling With Debby video series for Simon Says Stamp this month, I am batch creating Christmas Cards. It is that time of year where the to-do list can seem unending! I can't believe I am so far behind this year with not a single card written yet, and I still need to make more cards too. When time gets tight like this, my productivity ramps up by batch creating Christmas cards!
Today I'm going to create five cards with the same basic design using the Ornate Alphabet dies from Simon Says Stamp. These dies are designed to coordinate with the Ornate Alphabet stamp set, but I'll not be using that today. I kept the letters together and placed the whole alphabet on my die cutting sandwich with Schoolhouse Red card. I ran the die through my die cutting machine three or four times, and from the die-cut letters, I was able to put together several Holiday-themed words.
I put the words to one side while I continued die-cutting. And I think that is the benefit of batch creating to cut down on the time it takes to create the finished card. If you do all the same types of things at the same time, you spend less time switching backwards and forwards between things. So, while I had my die-cutting machine going I also cut several snowflakes from Bazzill Marshmallow card using the Grace, Lea and Marie snowflake dies. I cut enough snowflakes to have two of three die-cuts for each of my five cards. I use the Tim Holtz craft pick all the time, it's a great little tool and makes pushing out the negative pieces on intricate designs a doddle.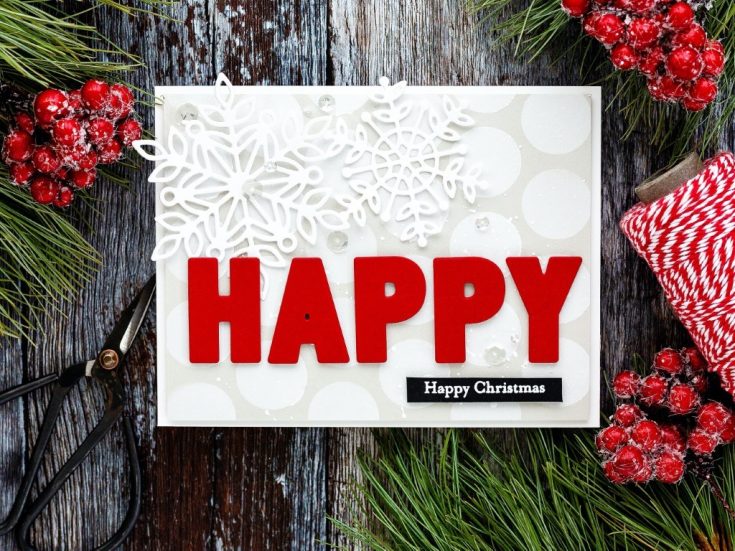 Moving on and the next process I batched was creating a soft subtle background for the die-cut words and snowflakes using the Extra-Large Dots stencil and five pieces of Fog card cut to 4.25 x 5.5 inches. I will cut these pieces down slightly at the end and mount them onto card bases, but for now, the slightly larger size allowed for keeping the card in place with a piece of washi tape. I then cut this area off later. I used a Picket Fence Life Changing Blending Brush and White Pigment ink and gently blended the ink through all the dots in the stencil. I repeated the stencil design on all five pieces of card and then squeezed a small amount of white gouache onto my craft mat and mixed with a little water to get a consistency suitable for splattering. I used a paintbrush to splatter and tried to concentrate the splatters in the lower right corner of the panels of the card where I planned to add the die-cut words.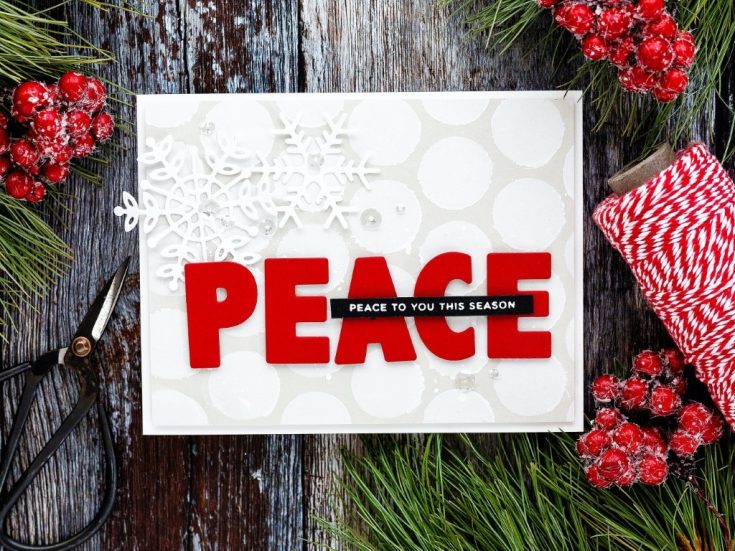 I then gathered my die-cut words together and added foam adhesive to the back of all the words. From a few passes of the Ornate Alphabet dies through the die cutting machine I'd made out the phrases, Peace, Joy, Merry, Noel and Happy and you could make many other options too. The letters are a good size for making an impact, and yet you can fit five or so letters comfortably on a landscape orientated card to spell out the more extended options such as peace and merry.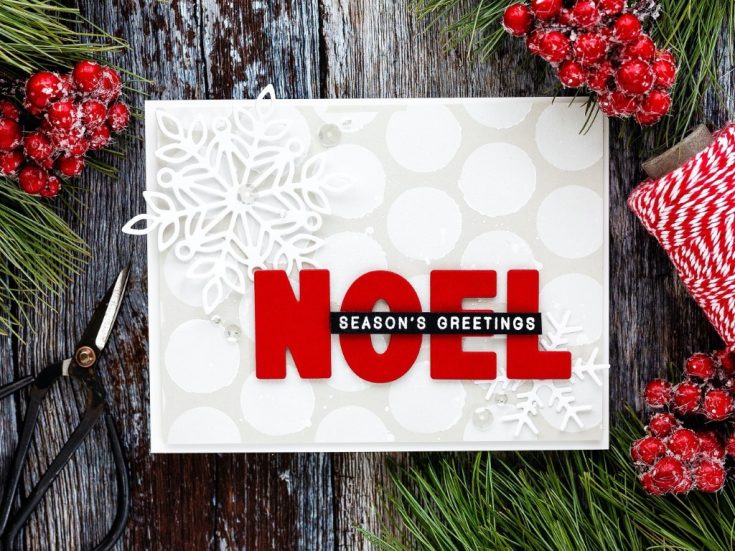 I planned out the designs for each phrase option working out where to place snowflakes and letters and then set everything to once side while I worked on adding coordinating sentiments to each card. I used the Holiday Greetings Mix 1 set and pulled out any of the smaller, skinny sentiments which would work with the words I was using. I laid these on a piece of Black card in the Mini Misti and also drew on some options from the Clean line Christmas set. I treated the card with an anti-static powder bag and then stamped all the greetings in one go with clear embossing ink before sprinkling with white embossing powder. I used a dry paintbrush to tidy up any stray spots of embossing powder and then heat set. I used a scalpel, and metal-edged ruler to trim out the sentiments and paired them with the cards.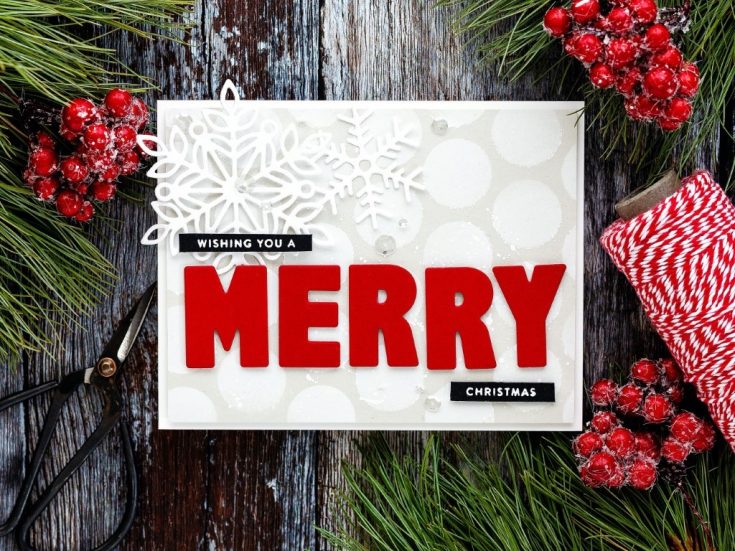 I foam mounted the stencilled fog panels onto card bases cut from Bazzill Marshmallow card. Again, I batched each process, adding foam adhesive to all the card fronts before adding them to the card bases. Now it was just a case of adding the die-cuts to the card fronts. For this, I needed to use a T square ruler. For me, a ruler such as this is essential. I don't seem to be able to see a straight line, and even with the help of the ruler I'm sometimes not perfect but accept that these are handmade cards and each one is unique even if that means slightly wonky.
On the larger snowflakes, I'd placed a piece of foam adhesive in the centre to adhere them to the card and with the smaller snowflakes where this wasn't an option, I used Gina K Connect Glue. I arranged two or three snowflakes around the letters and then used the T Square ruler to help me align the words on straight. Once I had the main phrase in place, I then added the coordinating greeting on the skinny black strips overlapping the large letters. I again used foam adhesive for this and tried to place the extra greetings either centred or off to the right depending on where I felt they sat best. However, a couple of the cards I felt the greeting was better placed off the letters especially this Wishing You A Merry Christmas card where I split the coordinating elements above and below the main word on two skinny black strips.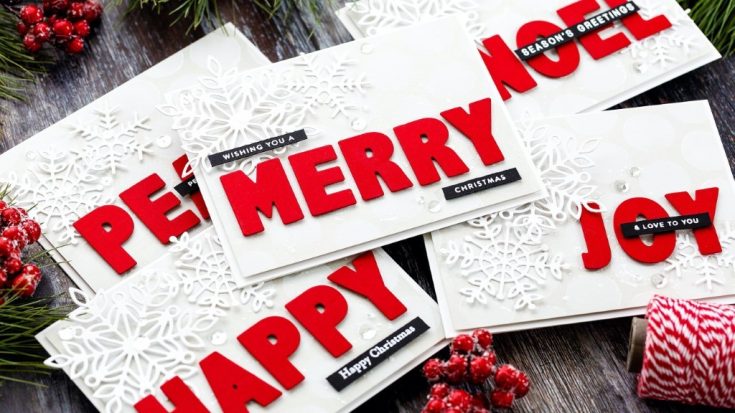 To complete the cards, I added a few Ice Crystal sequins from Little Things From Lucy's Cards which I held in place with Gina K Connect Glue.
Deciding on a simple design and then batching the various processes to make the cards is a great way to save time and create multiple cards at one time. Now I just need to get myself in gear and get to writing these cards! Thanks for joining me today and I hope you join me next time for Doodling With Debby.
Watch below or in HD on YouTube.
SUPPLIES:
Simon Says Stamp ORNATE ALPHABET…

Simon Says Stamp GRACE SNOWFLAKE…

Simon Says Stamp LEA SNOWFLAKE Wafer…

Simon Says Stamp MARIE SNOWFLAKE…

Simon Says Stamp Stencil EXTRA LARGE…

Simon Says Clear Stamps HOLIDAY…

CZ Design Clear Stamps CLEAN LINE…

Simon Says Stamp Card Stock 100#…

Simon Says Stamp Card Stock 100#…

Simon Says Stamp Card Stock 100# FOG…

Bazzill MARSHMALLOW Card Shoppe Heavy…

Simon Says Stamp Pigment Ink Pad…

Simon Says Stamp Embossing Ink Pad…

Simon Says Stamp EMBOSSING POWDER…

Little Things From Lucy's Cards ICE…

Little Things From Lucy's Cards ICE…

Winsor Newton PERMANENT WHITE 37ml…

Tim Holtz Tonic CRAFT PICK…

Picket Fence Studios LIFE CHANGING…

Ranger ANTI STATIC POUCH ink62332

MINI MISTI PRECISION STAMPER Stamping…

Gina K Designs CONNECT GLUE Adhesive…

3M Scotch DOUBLE-SIDED FOAM TAPE…
Thanks so much for stopping by, and thanks to Debby for being our guest!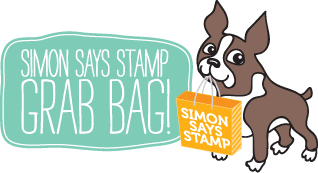 Blog Candy Alert!! Follow our blog via email and comment on this post for a chance to win special blog candy!
Blog Candy Winners!
Art Journaling with Shari Carroll: Merry and Bright: Sheri K!
Yippee for Yana: Modern Christmas Cards: Becca Yahrling!
Amore Laurafadora: Large Outline Thanks: Anastasia M.!
Please email [email protected] with the name of the blog you won from, your prize(s), and your address if applicable!