Craft Room Organization Tips & Tricks!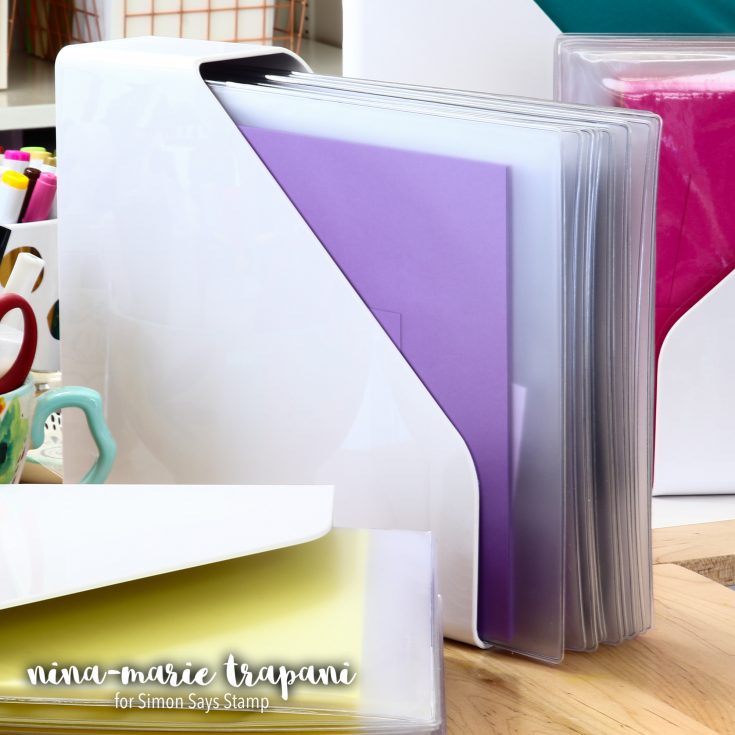 Hello everyone, it's Nina-Marie back here with you again and I have a few craft room organization quick tips for you! I know most of us love looking for fresh, new ways to organize our creative spaces and I hope today's video helps you with that task!
In the video I will be sharing some of my most-favorite organization ideas, including…
Paper storage with the InterDesign Magazine File Holder. I love these units so much for holding my cardstocks. I keep each individual color of cardstock in a plastic file sleeve; those sleeves are then stored inside the Magazine File Folder. I keep the folders tucked onto my built-in bookcase sideways; this allows me to see all the colors and easily access the paper. I can fit approximately 12-15 individual colors of 100lb cardstocks in these Magazine File Folders.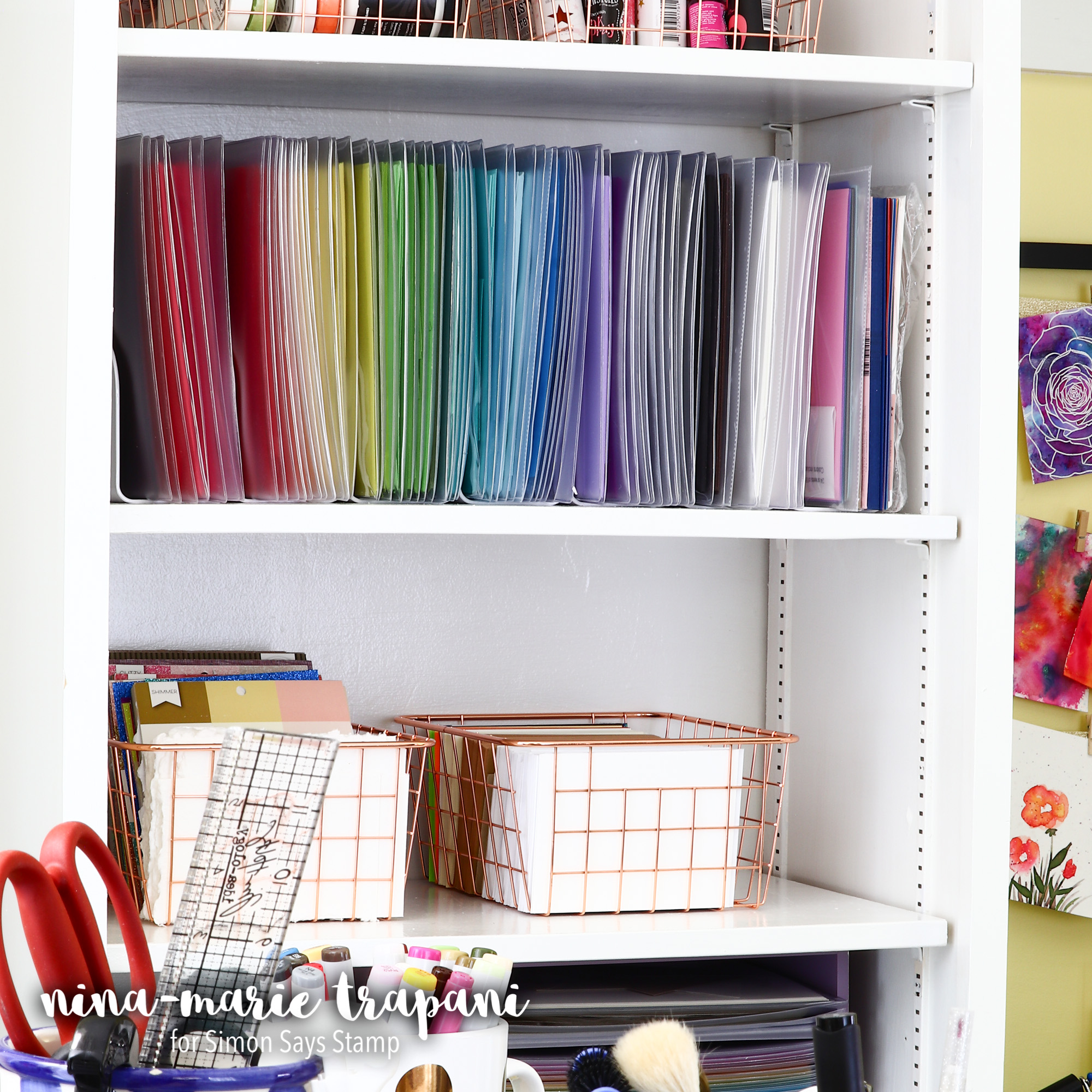 Another storage idea is for Alcohol Inks. Ranger and Tim Holtz recently debuted their handy Alcohol Ink Storage Tin; this is a definite must-have for your little bottles of ink!
I really like the lockable lid, so nothing can fall out of the tin. The inks also fit nice and snug inside, which makes this a very secure method of storing Alcohol Inks. You can store 30 inks inside the tin. If you don't have alcohol inks, you could also store Enamel Accents, Stickles, Distress Oxide refills, or other similar sized bottles into these tins (Nuvo Drops will not fit!).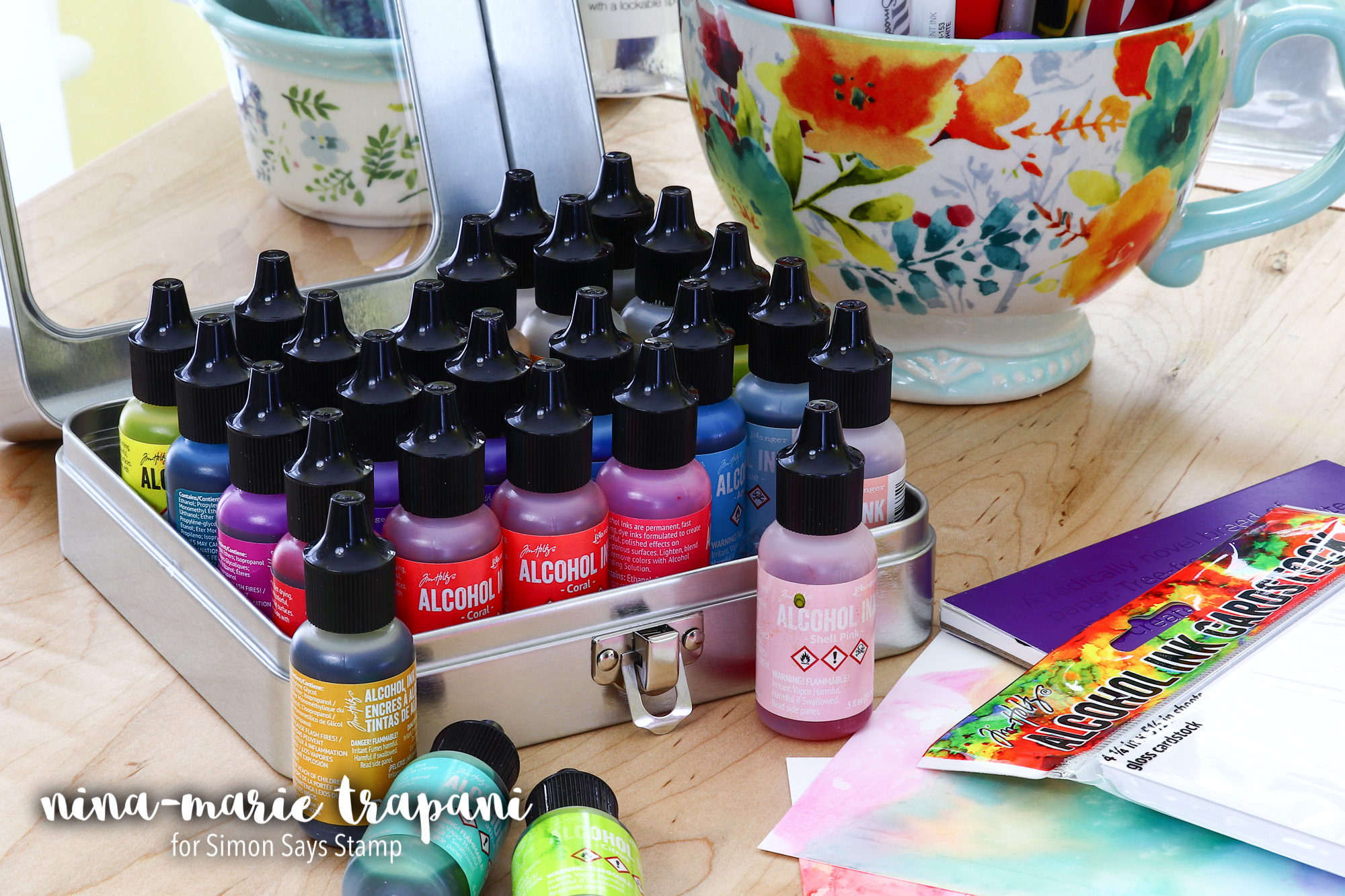 But if you are looking for a way to store your Nuvo Drops, then you may want to check out these cute InterDesign Tiered Compartments. I love using these for all my Nuvo Drop bottles, Shimmer Powder bottles, Distress Ink refills, and more. It maximizes my storage space and also displays them beautifully! I'm of the mindset that craft supplies double as decor too! ;)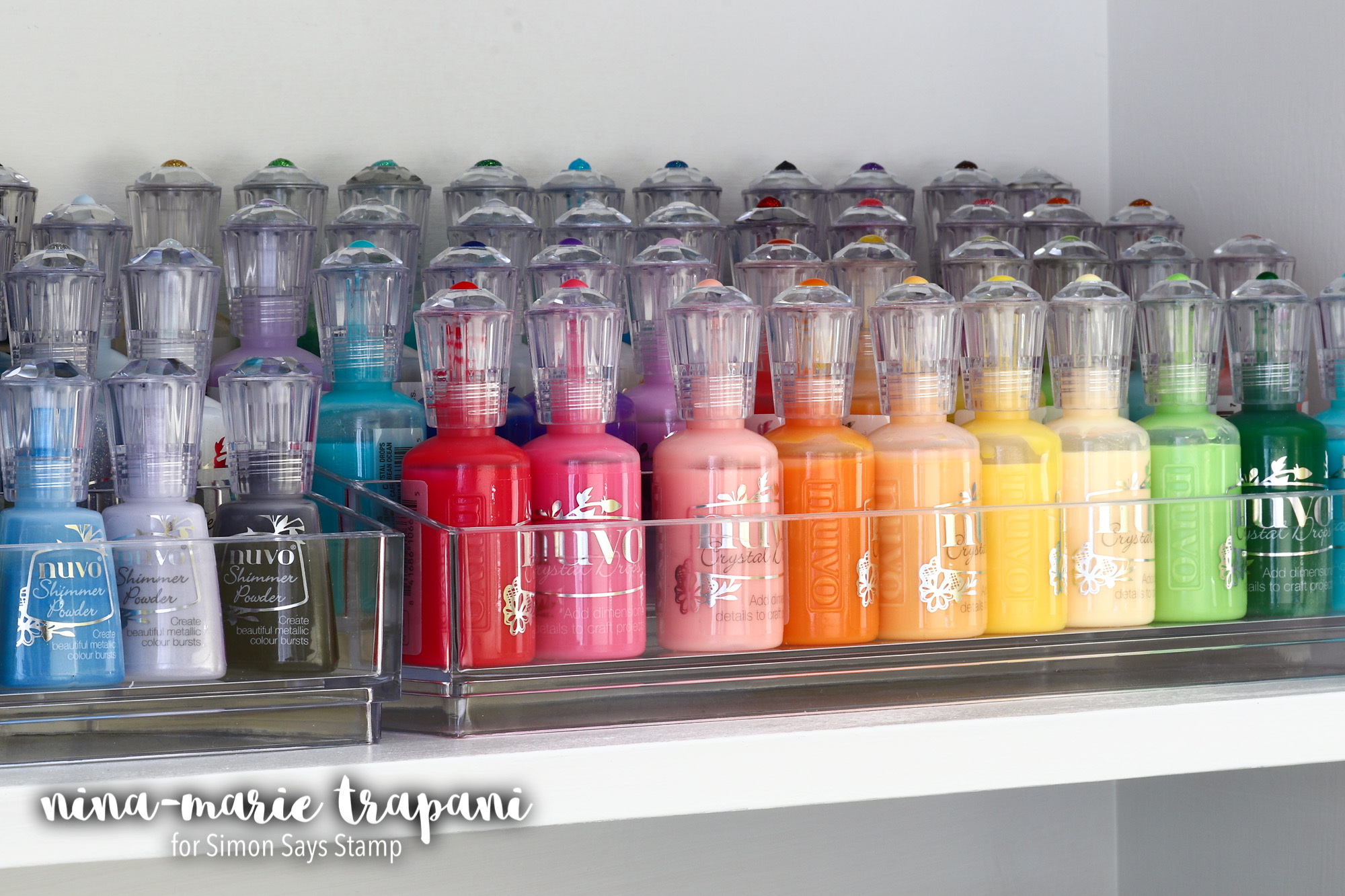 My final organization idea is using the Altenew Medium and Large storage pockets for both stamp and die storage, but also as project organizers! I love how thick and sturdy these are; in my opinion, they will last you for forever. I've often had to replace other storage pockets because they wear out depending on how hard they are used. I've yet to replace a single pocket, and I have been using them for almost a year.
Be sure to see the video to find out how I use them for keeping my in-progress projects organized!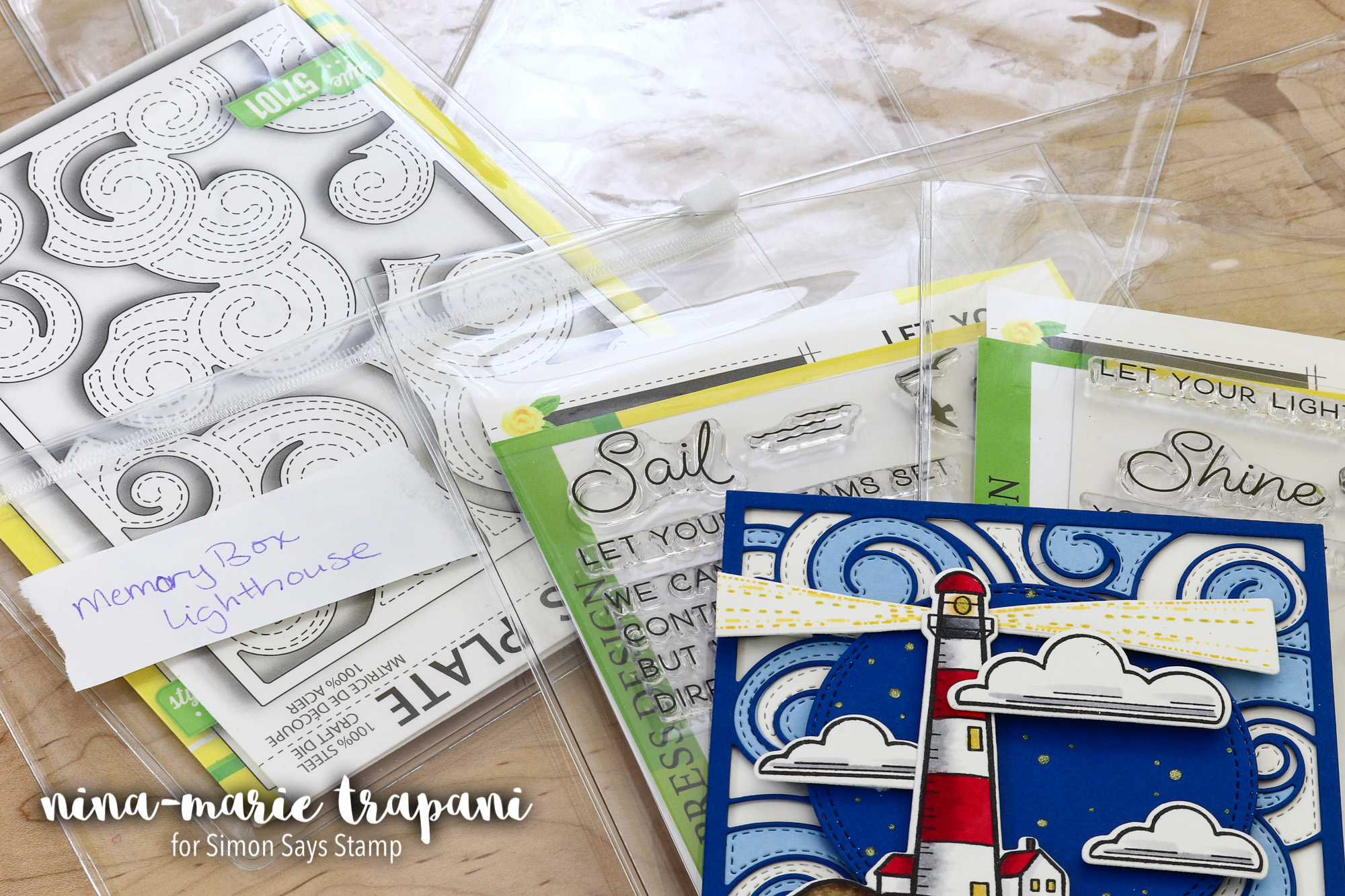 I hope that a peek at some of my favorite storage solutions for crafting supplies has helped you find new organizational ideas for YOUR creative space! Thanks for joining me; I'll be back soon with more inspiration for you!
WATCH THE VIDEO
SUPPLIES USED
InterDesign LINUS MAGAZINE FILE…

Interdesign CLARITY TIERED…

Altenew LARGE STORAGE POUCHES 10 Pack…

Altenew MEDIUM STORAGE POUCHES 10…

Tim Holtz ALCOHOL INK STORAGE TIN…
Thanks so much for stopping by today!