Welcome to the blog everyone!! It's Shari here with a super fun DIY project for you and your family.
Painted rocks are all the rage, especially on trails. There are apps where you can track the ones you've left to see how far they've traveled.
My husband has been bringing home rocks for years, specifically heart rocks. Also, our front garden is edged with more of his found beauties, so I had plenty to work with.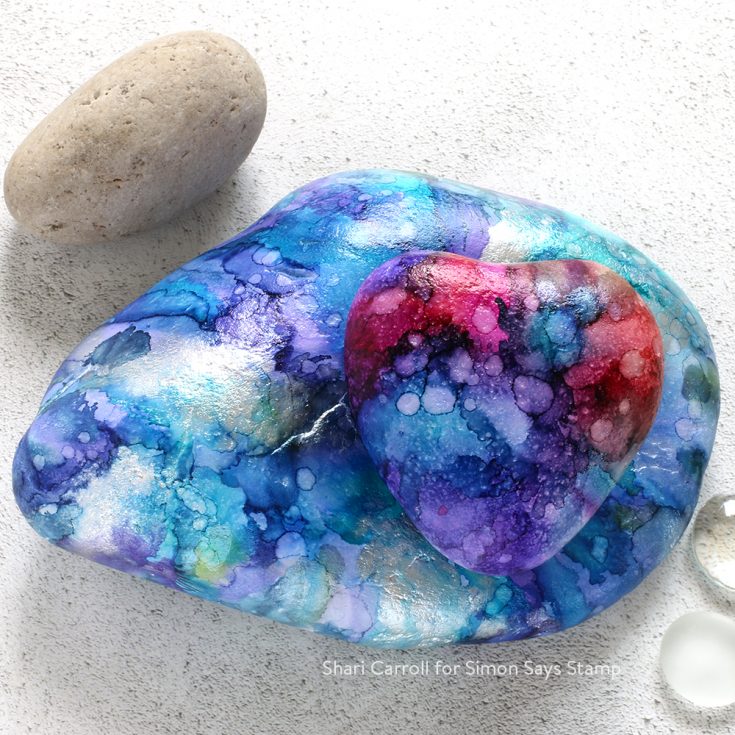 My goal was to create colorful rocks to sprinkle in and around our flower garden to add more splashes of color.
Wash and dry your rocks before stating. I painted mine first with Picket Fence Distress paint until they were as white as possible, this helps the color of the inks pop. Use as many coats as needed (I used two). You can use gesso as long as your final coat is acrylic paint (it's smoother). Let them dry completely before adding your alcohol inks.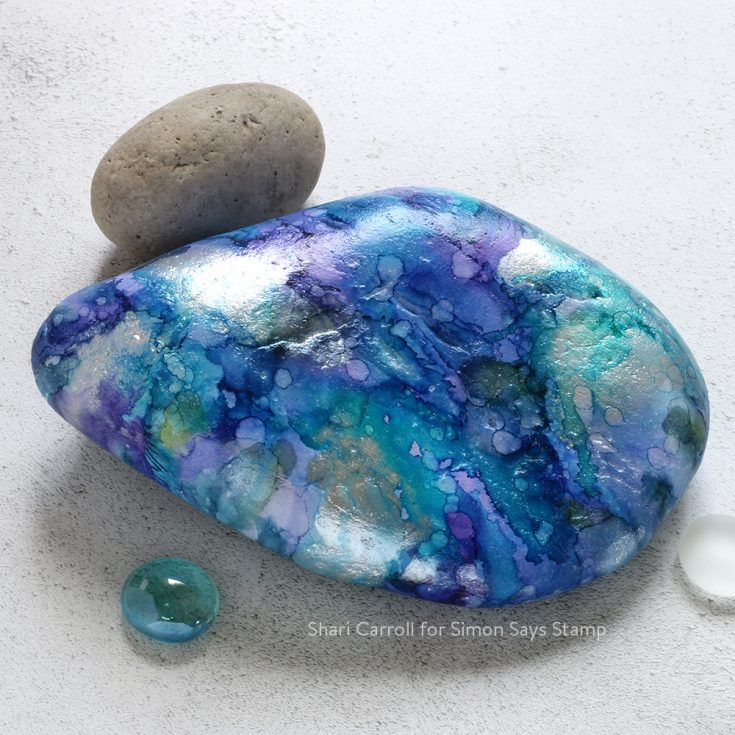 Use a crumpled piece of foil to prop your rocks up from the surface, this allows the alcohol inks to flow down and around the sides. I've used my favorite colors, plus a Silver Alloy for some shine.
Once you have your rocks colored, you can decorate them with dots, gems, and doodling.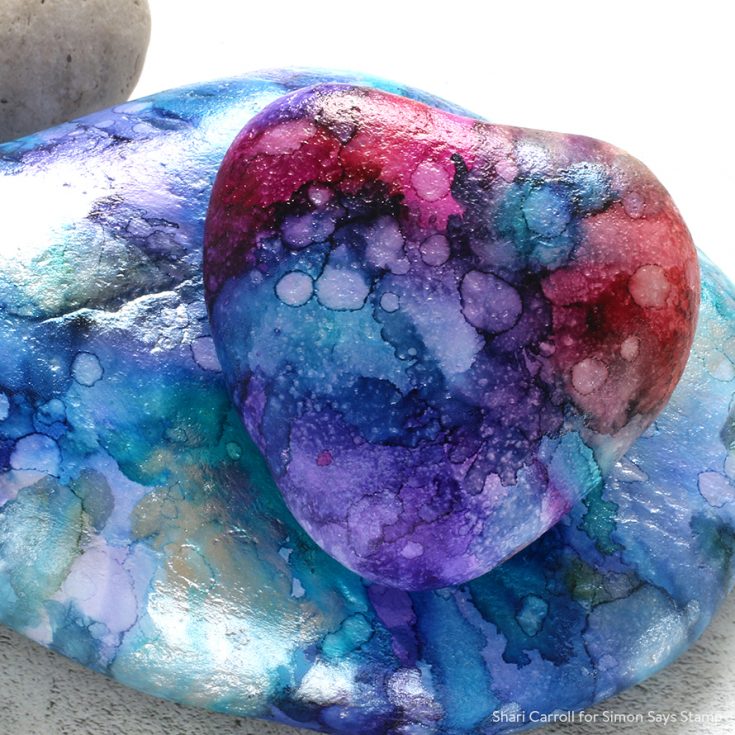 If you plan on displaying your rocks outdoors, coat them with a waterbased polyurethane found at the hardware store.
Check out the video below for the full process.
SUPPLIES:
Tim Holtz Alcohol Pearls Ink SUBLIME…

Tim Holtz Alcohol Ink EMBER Ranger…

Tim Holtz Alcohol Ink Set INDIGO AND…

Tim Holtz Alcohol Ink Set TEAL AND…

Tim Holtz Alcohol Ink Set PINK AND…

Tim Holtz Alcohol Ink STERLING Alloy…

Tim Holtz Ranger MINI ALCOHOL…

Tim Holtz Ranger ALCOHOL BLENDING…

Tim Holtz ALCOHOL INK AIR BLOWER…

Dina Wakley Ranger POURING BOTTLES…

Ranger Studio Paint ARTIST BRUSHES…

Tim Holtz Flip Top Distress Paint…

Dina Wakley Ranger WHITE GESSO Media…