Did You Know? December 2022 Edition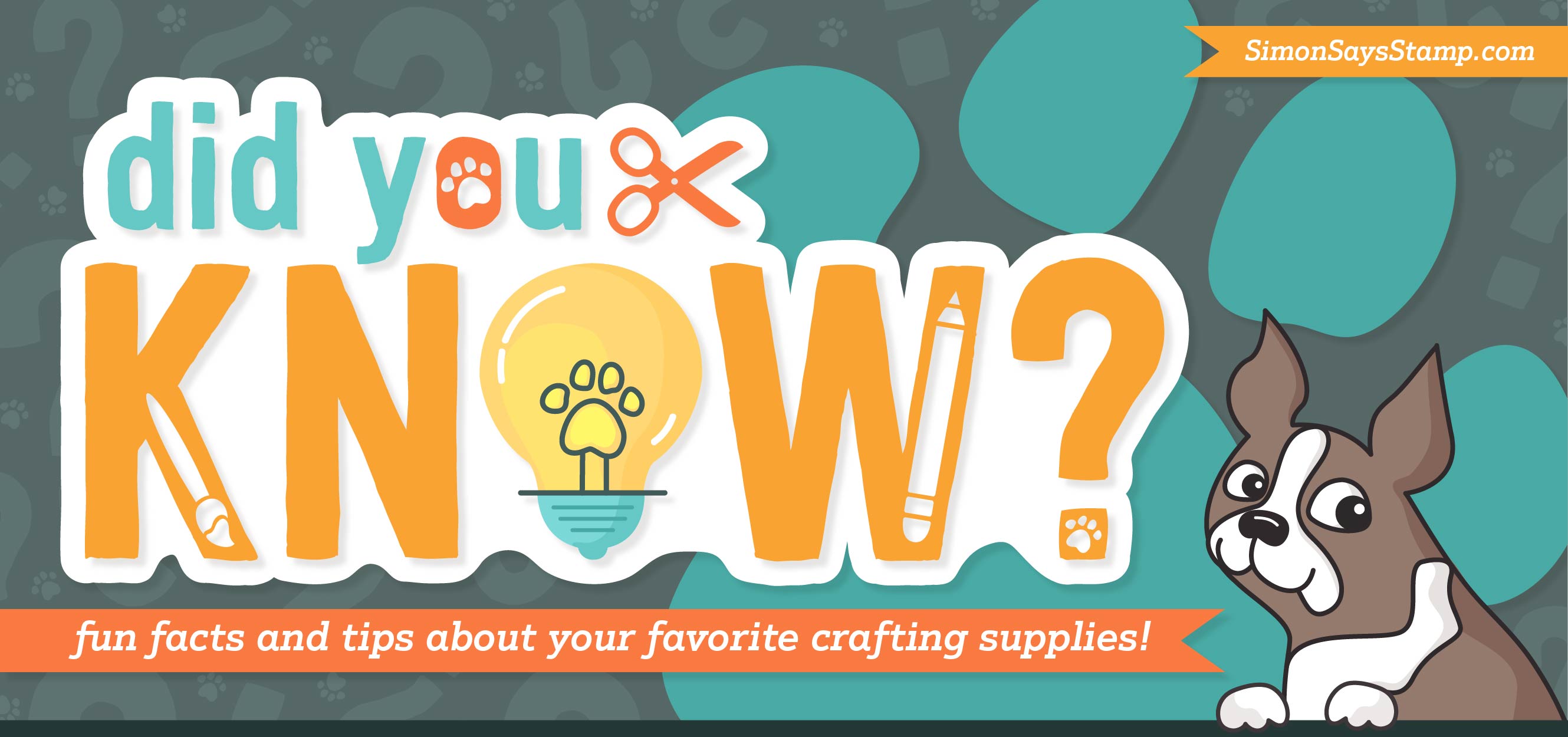 Hello crafters, it's Nina-Marie Trapani here with you! Today I have a new edition of our popular Did You Know series!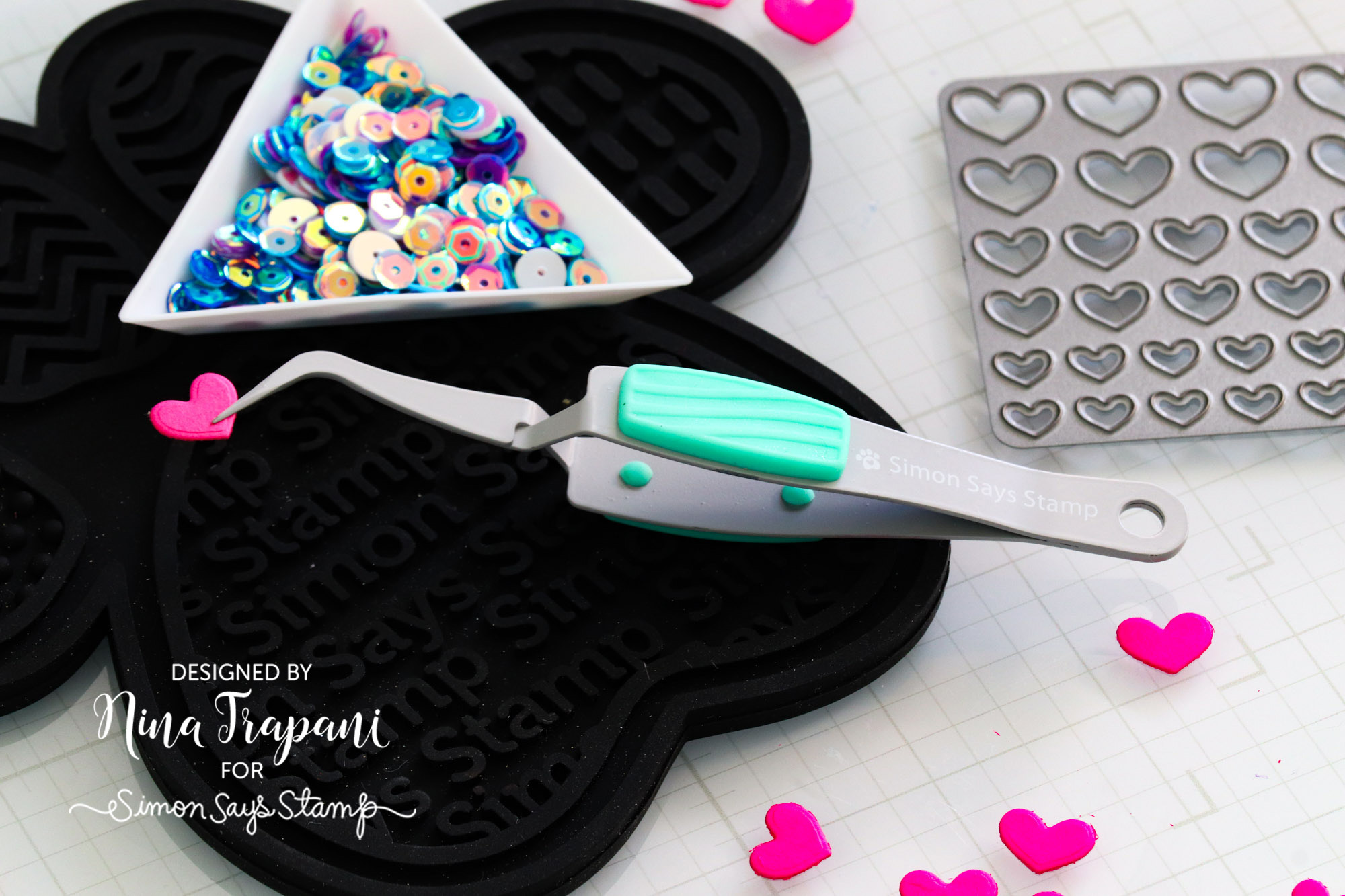 Designed for all your pawsitively precise projects, our Simon Says Stamp Reverse Tweezers feature an ultra fine tip that allows you to pick up even the smallest of embellishments and die cuts! They also have a soft silicone grip pad which makes them comfortable to grasp—plus the teal color matches perfectly with our collection of Simon branded tools!
Our Color Blend Cardstock assortment pack is a dream for those of you that love to die cut and hot foil! We designed this exclusive paper to feature custom gradients that would beautifully "color" your die cut shapes (saving you some crafting time)! The glossy finish on this paper also takes hot foil beautifully, giving you crisp, stunning results every time! Available in an 8 pack of A2 sized sheets, you'll want to add at least two or three to your cart because you will love the results!
We know how much you all love to ink blend (especially with our Pawsitively Saturated Inks!), so we added a new member to our family of ink blending tools—the Background Blending Brush! This large brush is handy for covering large areas; you'll be covering an entire background with ink in no time at all! It also fits comfortably in the palm of your hand, making it a great ergonomic tool option!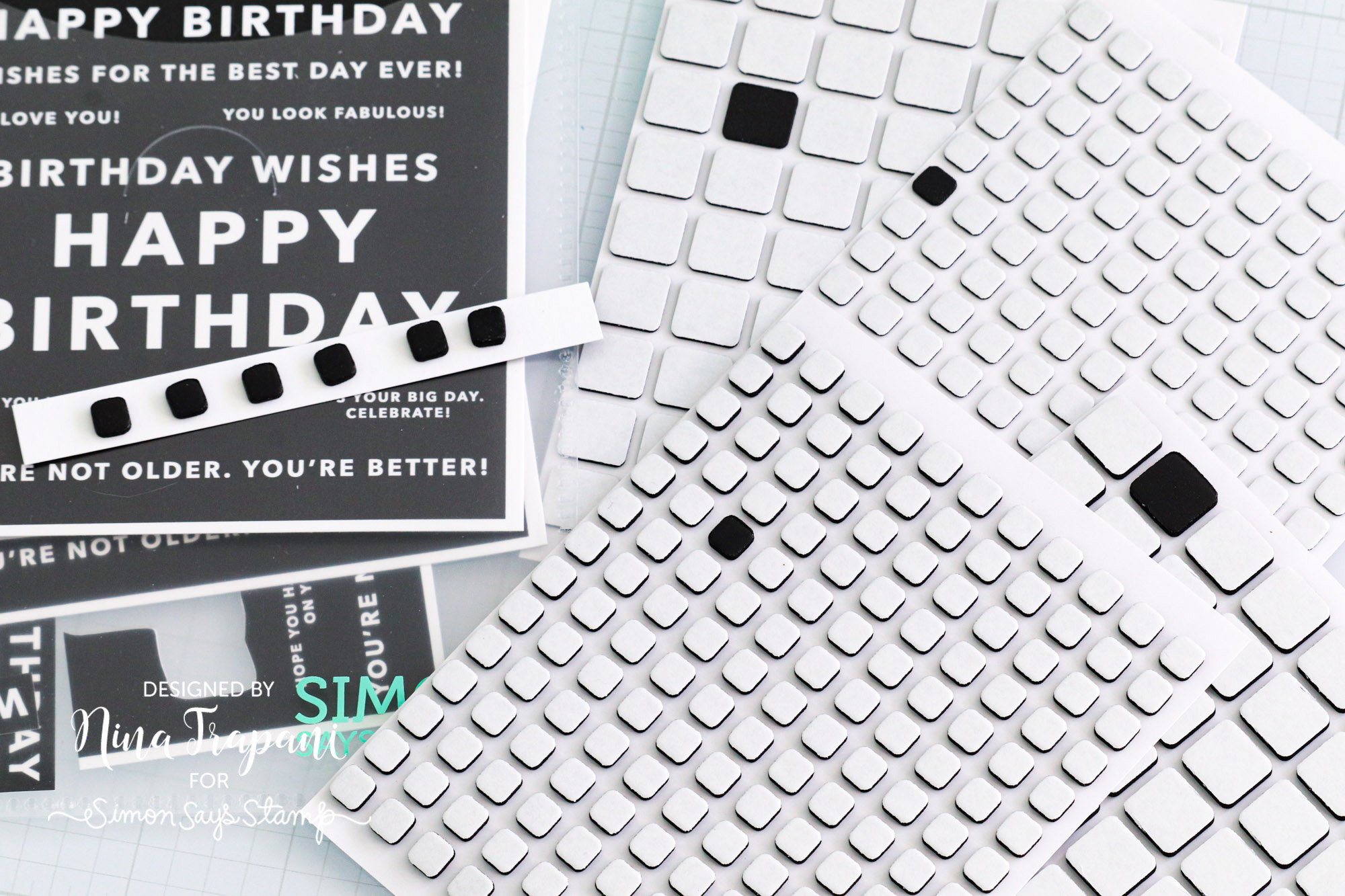 Did you know that we now offer 3D Foam Squares in all-black packs?! You all have been loving our assortment packs of 3D Foam Squares and by popular demand we have released two sets that are all black and offer both the standard and thin 3D Foam Squares! These are great for putting behind black die cuts or our Simon Says Stamp reverse sentiment strips!
I hope these tips have helped you learn a few tricks for your upcoming crafting projects… Thanks for tuning in today and spending some time with me!
SUPPLIES
Simon Says Stamp BACKGROUND BLENDING…

Simon Says Stamp REVERSE TWEEZERS…

Simon Says Stamp COLOR BLEND…

Simon Says Stamp 3D Foam Squares…

Simon Says Stamp 3D Foam Squares…