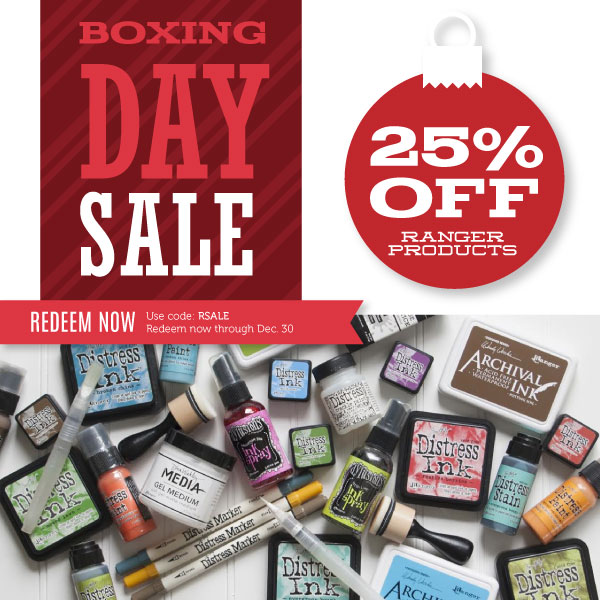 Hi readers! Happy Boxing Day! How about a sale?!
Please enjoy 25% off all Ranger products! At 25% off, it's a great time to stock up on products and try out some new ones that you may have been wanting to try a new technique with!
Use code "RSALE" at checkout. Limit one coupon code per order. Sale ends December 30th at 11:59 PM eastern time.
Enjoy!