Challenge: We Love Stamps!
It is Valentine's week and can't you just feel love in the air? Well I'm pretty sure almost everyone who reads this blog has one thing in common: we love stamps! So this is your chance to jump in and join us – whether you use a favorite technique or create a project featuring your favorite stamp – enjoy!
Meihsia enjoyed playing the background stamping on her canvas.

I wanted to make a Valentine wall decor for my daughter Natalie so I used Simon's New Valentine Stamp and Claudine Hellmuth Foam Stamps to create this mixed media canvas. After I roughly drew a girl image on the canvas, I colored the image and the background with Gelatos and Gesso. Natalie was so excited to receive this gift.
Andrea loves to add all sorts of accessories to people stamps.
Ah, Valentine's Day! The perfect time to express our love for those special people…and stamps…in our lives. One of my all-time favorites is Wendy Vecchi's Call It Art set which includes this dapper mustached-man. He is so entertaining to spiff up with all sorts of add-on's. Here he is as a somewhat nerdy intellectual who still believes in love. That thought makes me happy, as does this fantastic background paper from Glitz's Birthday Wishes and the lovely Prima rose.
Mona made a wall hanging featuring the sweet cupid Mini Blueprint: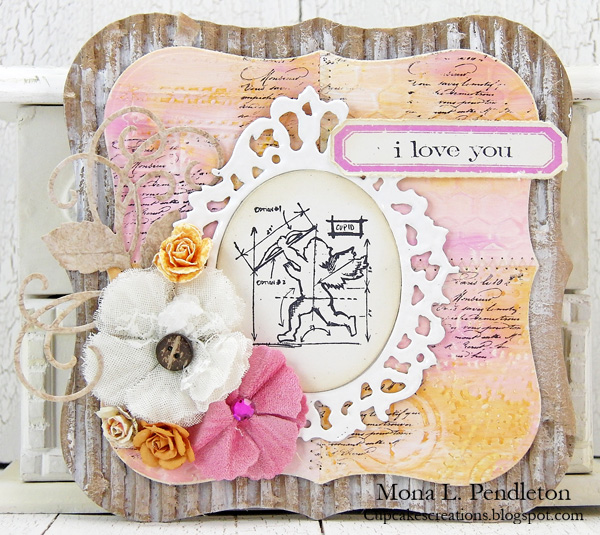 I love the versatility of the many fabulous images in the Mini Blueprints 2 stamp set. Since Valentine's Day is only a few days away, I framed the sweet cupid image with a chipboard Ornate Frame which I layered on top of a textured and painted background. To finish the project, I surrounded Cupid with a variety of flowers and die cut foliage.
Tracy focused on the sentiment stamp this week to create a tactile heart wall hanging.
This was a simple challenge for me and one I loved. Using both stamps and adding texture and dimension to my artwork are a favourite of mine. I wanted to change things up a little this week and make the sentiment the focal point and the sentiment from Tim Holtz Good Thoughts stamp set was perfect to combine with my heart hanging. Another thing I love to do is to create a tactile piece of art, something you just want to reach out and touch. Maya Road Wood Bird Cage and Prima Resin Bird Houses add the all important dimension in my piece.
Dan loves large face stamps and he has used his two favorites on these notecards.
I have a secret to share with you, but it's just between us, don't tell May ok? Sometimes, when we have a challenge that involves a favourite this-or-that, I don't always use my real favourite! Shocking, I know, but you know how it is with favourites, you use them too often and then suddenly you find that you can't stand the sight of them any more. That's why I try to rest my favourites and not over-work them. This time though, I have thrown caution to the winds and I can categorically state, hand on heart, that these are my two favourite face stamps in the whole world. Ever. They're from the Artful Artifacts and Classics#5 stamp sets and the delicious papers are from the Market Square Emporium collection.
Ashli put one of her favorite stamping techniques to use and created her own embellishments for this layout…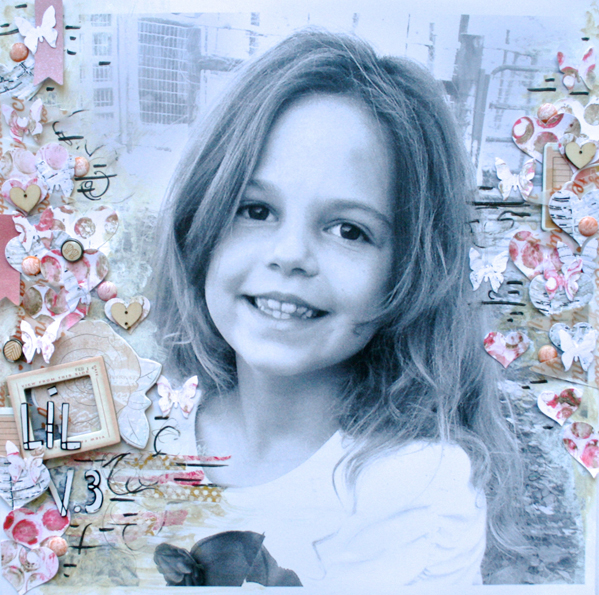 It is so much fun to use things in unexpected ways! To create my patterned butterflies and hearts, I put my Sizzix to use and turned my Dot Background Stamp into a print using some Gelatos. I just love the artistic and unexpected look this adds to plain white cardstock. Punched into shapes, this creates the perfect embellishments for the intro page to my daughter's album!
Emma used her favourite Valentine stamp as a focal point to make a slider tag with a hidden message for that special person in her life.
I wanted to make something special for Valentine's Day, so I chose to create a tag with a difference, using the gorgeous Tim Holtz Love Struck stamp set as my focal point and combining it with handmade red roses. I created layers of interest by using stamps from the set and Layering Stencils, and I attached my paper roses (Tattered Florals die) to the outside of the pocket.
Sandra Mouwen is a real stamp lover.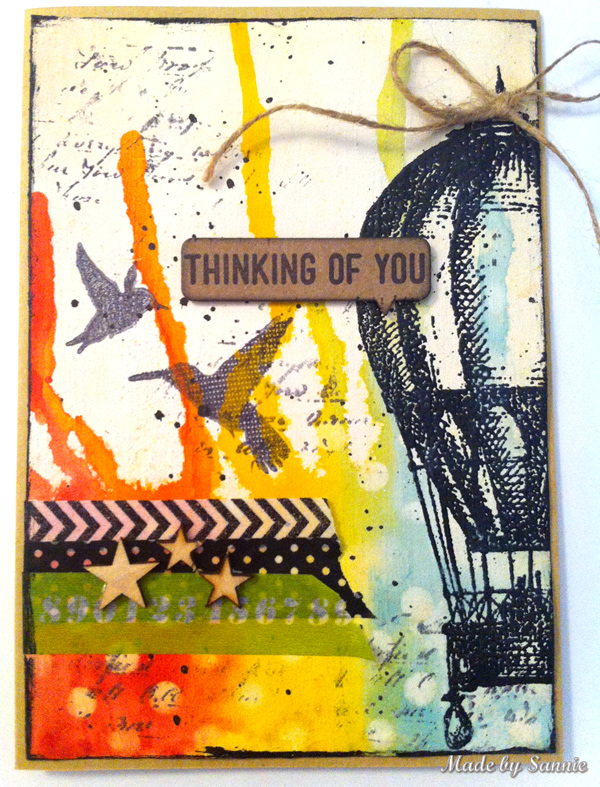 I have a big love for stamps. To be honest, I had a hard time making this card. I made it for my best friend that is going through something big. I just wanna let her know I'm thinking of her. For the background I gessoed the surface to make it non-porous, so that the Gelatos blend and move better. My main image is the Hot Air Balloon from Tim Holtz. I just love it. For me it represents hope. My friend loves Hummingbirds, and so I had to add them too.
Anna-Karin hardly ever met a stamp that she didn't like.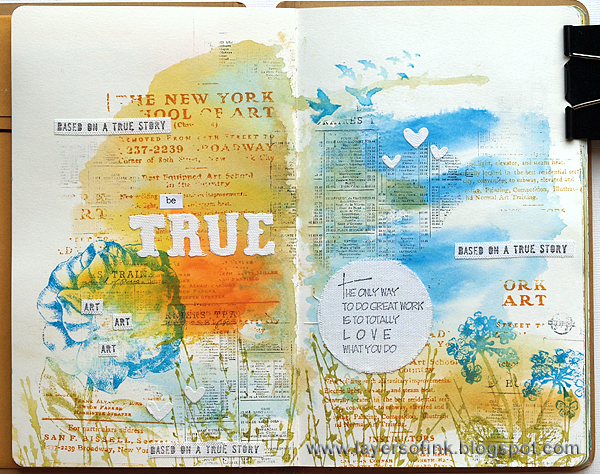 Stamps are my favourite supplies and I rarely make anything without at least a little bit of stamping. Some of my most used stamps are text and script stamps, and I like to use them to add texture to a background. On this journal page, I used two different text stamps by Wendy Vecchi. The flowers and grass were stamped with one of my favourite techniques, watercolour stamping with Distress Ink. I also just had to use my favourite birds in flight stamp by Tim Holtz.
Michelle loves how versatile stamping can be.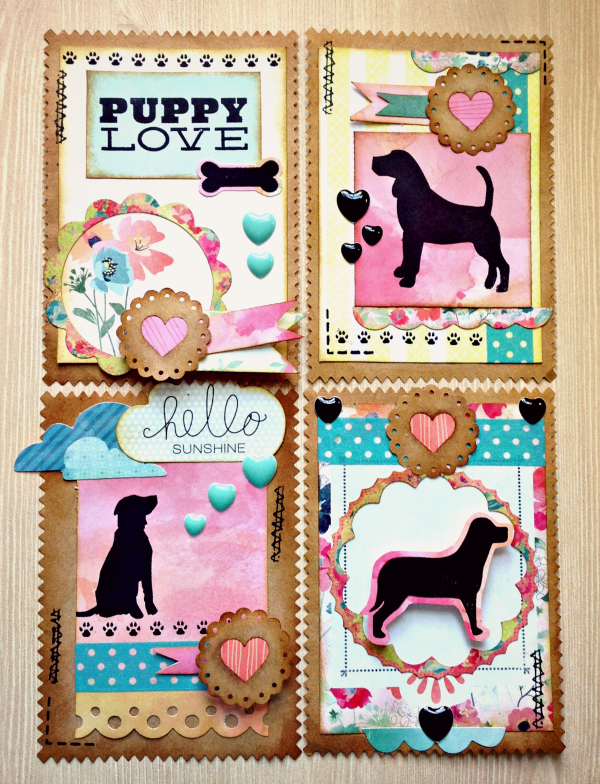 I love that you can use the same stamp, or stamp set, for numerous different projects. Kelly Purkey's Oliver clear stamps aren't the obvious choice for cute little Valentine cards, but when combined with Prima's Anna Marie Sugardots, they'll easily proclaim your love. By using a Martha Stewart heart punch, the Fresh Cut papers and Waterfall pack cleverly replaces Valentine Papers. I love that!
I (May) really do love stamping!
A little bit of stamping mixed with some embossed-like effect with a stencil and I have a Valentine ready to send! I wanted to use more purple (so much pink + red for Valentine's usually) and really show my love of all things inky.
Suzz will be back later this week to share a video with some tips and techniques on How to Make a Good Impression while stamping.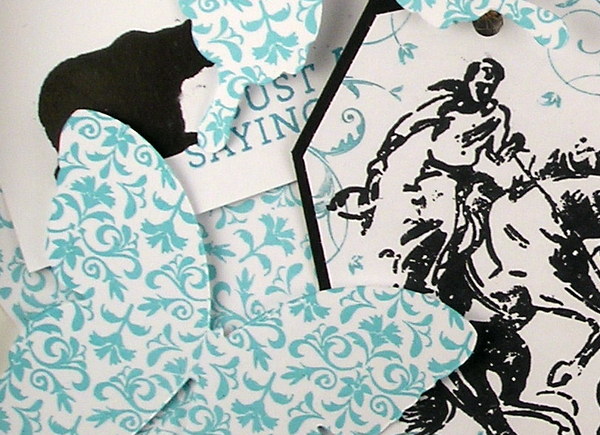 Be sure to check out the team's blog posts to see more photos, full supply lists, and details about their projects. Then, it is your turn to get creating!

As always, Simon Says Stamp is giving away a $50 gift voucher that will go to a random entry chosen by random generator. To qualify all you need to do is create a new project that ties in (in any way!) with our theme and post it, along with a link back to this challenge, and add a link here. This challenge will end at 11:59pm on Sunday February 16th Eastern time.
We will also be choosing some of our entries to put in the spotlight – a special honor where we talk about why we loved that entry in particular and award a special badge too!
For the full rules, read the "challenge rules" posted in the side-bar here on our blog.
[raw]
[/raw]