Hi there! Ashli here to share a super easy and fun way to craft up a home décor piece… using flourishes, of course!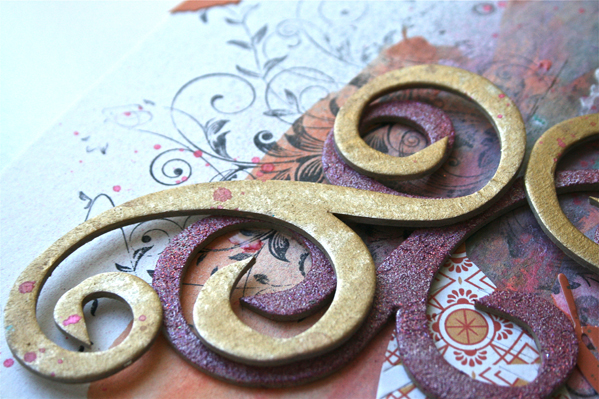 I don't know about you, but I have such a hard time finding the mojo to get going on Home Decor Art.
With scrapbooking, it's super easy, as my photo dictates the subject matter and the direction of the piece. Three dimensional home decor tends to be dictated by the shape… house, bird, etc. Cards? They are typically dictated by the desired sentiment. But, when it comes to the "I want to hang it on my wall and call it art" kind of home decor… the sky is the limit! And, that is what gets me into trouble. Too many possibilities!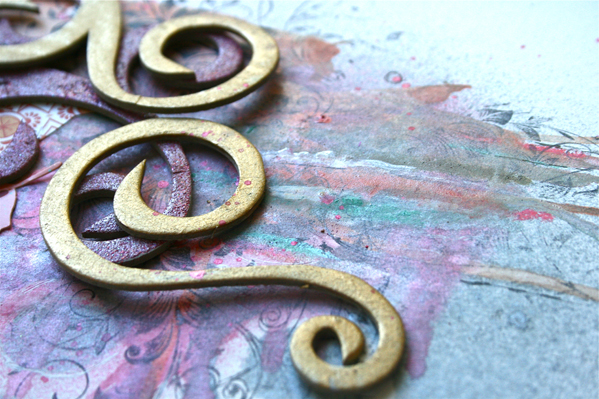 So, what is a crafty gal to do? Pick one product, or shape and run with it. In this case it is flourishes. So, take a look at how quickly and easily this
artwork came together using only flourishes as my inspiration:

See how simple?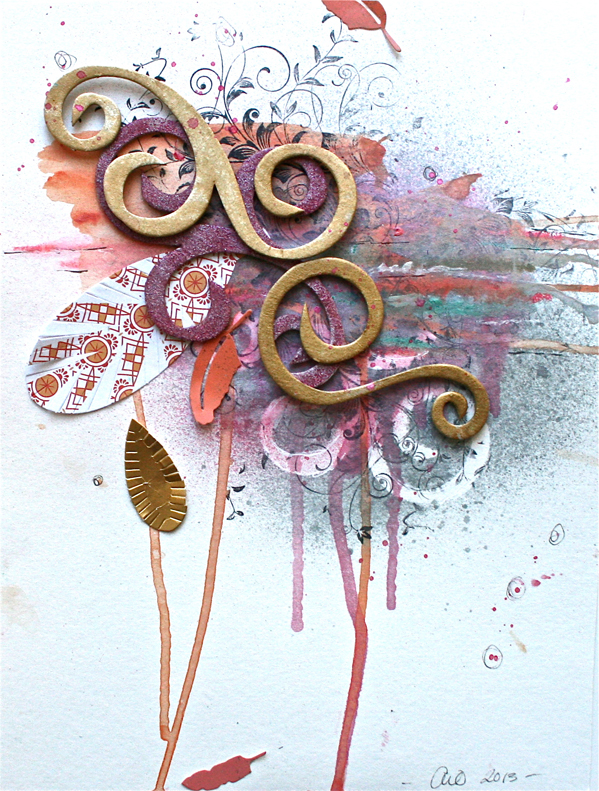 Using just a few supplies, such as Claudine Hellmuth Paint, Heidi Swapp Color Shine, Faber Castell Gelatos, a Hero Arts Flourish Stamp, Maya Road Flourish Chipboard, and some feathers by Basic Grey and Studio Calico… I was able to craft up a lovely little piece of Home Decor!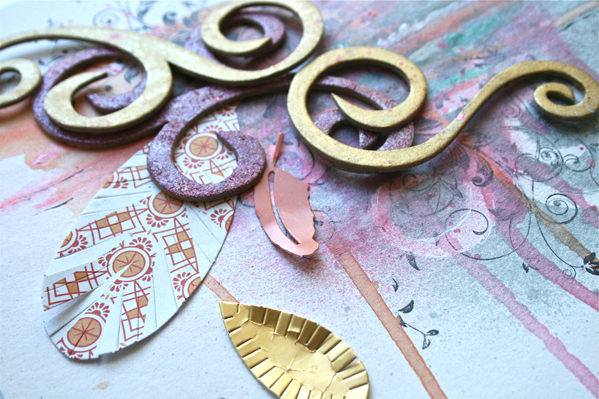 I hope this has inspired to you get your flourish on!
---

I just love watching Ashli's creative process, and she has me inspired to get some more home décor projects going in my own home!
Speaking of amazing – now it's your turn! Join us in this week's challenge and add a flourish to your creation! For the full rules, read the "challenge rules" posted in the side-bar here on our blog, and be sure to enter the challenge in the post below this one.