Stamping (By the Sea) with May Flaum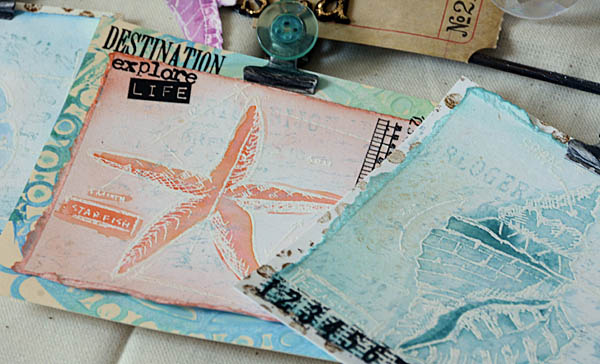 Hello everyone! May Flaum here with a little project that is big on stamping for this week's challenge! Lately on my own blog I've been challenging myself to use what I've got and finding older supplies with new goodies as well. This week I decided to combine the challenge to use a hanger in my stash with the Big Stamp challenge here and I had a lot of nautical fun!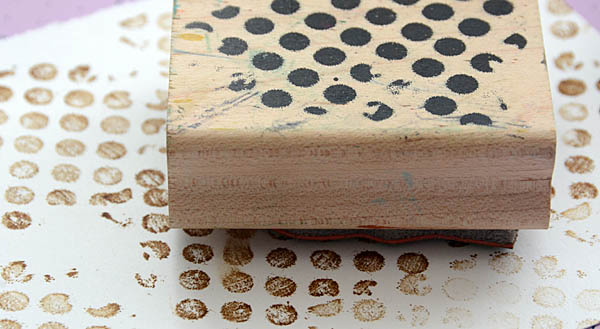 Step 1: I used Gathered Twigs Distress Ink and a dot stamp all over white cardstock. Set this aside – it will be used later.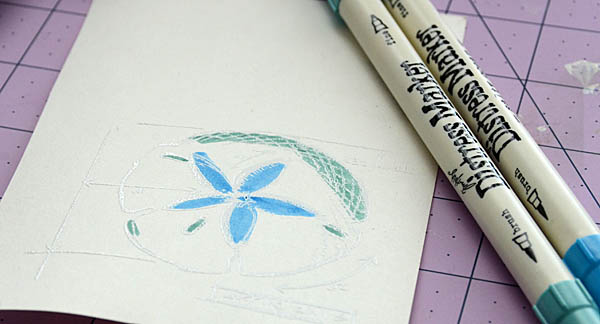 Step 2: I embossed various blueprint shell stamps on white cardstock and embossed them with white powder. Once dry, I used distress markers to color just parts of the image.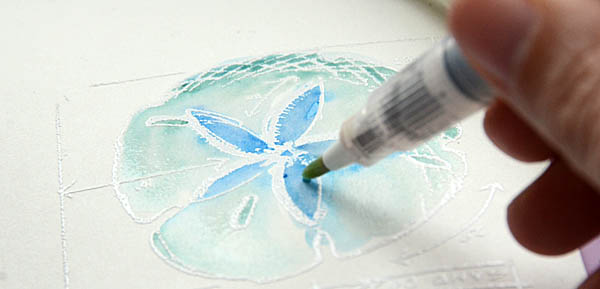 Step 3: Using a water brush I spread the water around. Love the water color look as well as how the white embossing makes things so lovely.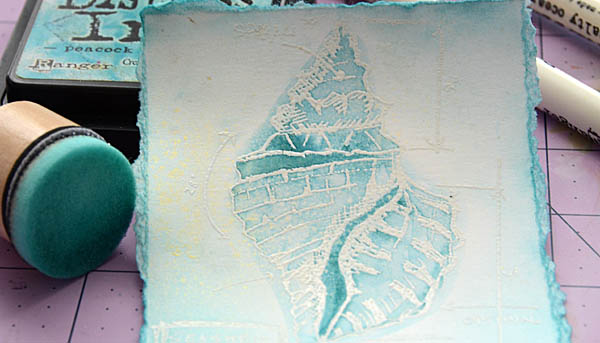 Step 4: Tear the edges around the stamped image and edge with blending tool and coordinating ink color. Repeat this three times to get the three stamped images.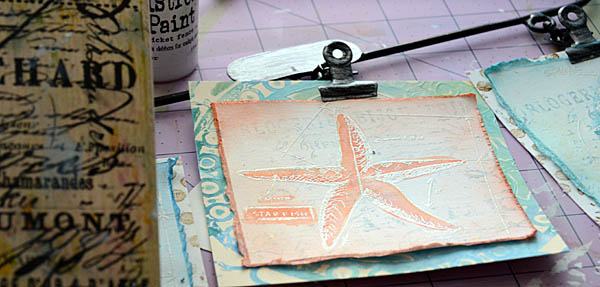 Step 5: Layer images onto the background you stamped in step one. Then use white paint and a large text stamp to stamp over the images lightly to add another dimension to the project.
Tip: Another option (shown above)? Layer onto tag background or scraps gone wrong!
Step 6: Apply rub-ons as desired.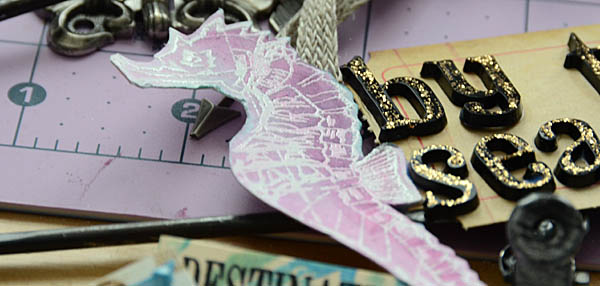 Step 7: Finish the project off by adding more accents such as letters, stickles, ribbon and more!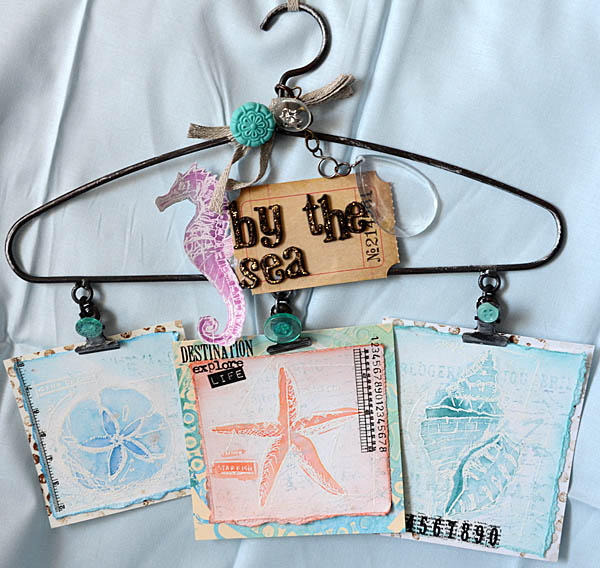 I hope that you've enjoyed my project today – and that you're inspired to join this week's challenge!