Hi there! Happy Sunday, readers! Today we have some extra sweet winter inspiration from Lawn Fawn designer Chari Moss.  When it's too cold to go outside, staying inside and getting creative with your craft supplies is always a fun option, and Chari did just that with this sweet card.
Enjoy!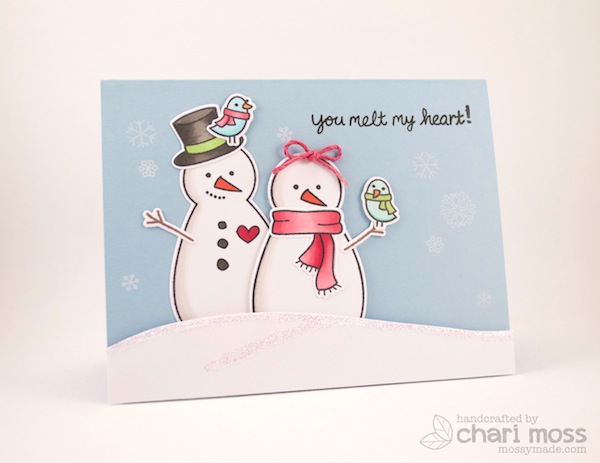 I was inspired to create this card because in the winter when it's cold outside one of my favorite things to do is to snuggle up on the couch where it's warm and watch TV with my hubby and dog.  I tried to embrace both those ideas, the cold of winter and warmth of loved ones, in this card.
SUPPLIES:
Thanks for reading today and thanks so much to
Chari
for being our guest today!