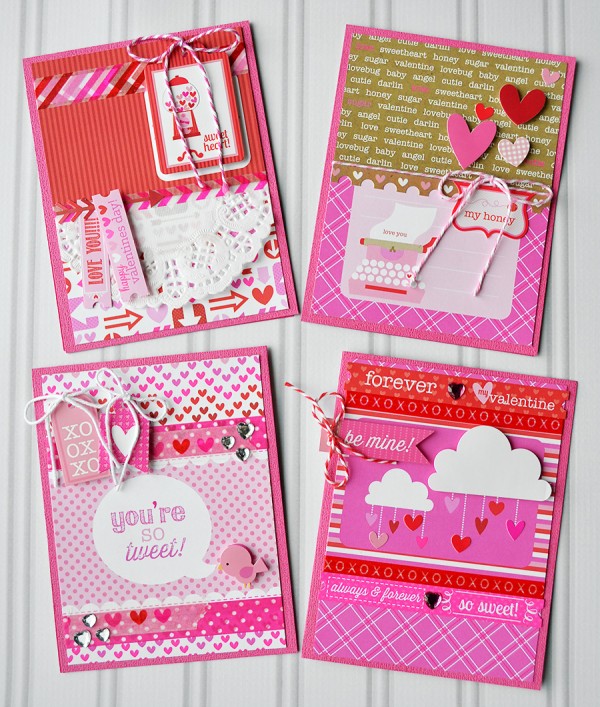 Hi readers! I recently emailed the lovely Wendy Sue Anderson, excited about the newest Valentine release from Doodlebug! I inquired if she could come up with a special card or 2 to share with our readers to help reiterate how darn cute this collection is, and, boy oh boy, did she deliver! Check out these 4 beautiful examples! Wow! Who's ready to get crafting?
Enjoy!

I always love creating handmade cards to share with my family and friends – it's like giving them a little piece of my heart every time I give them something I've created myself.  That's why I think it's most appropriate to give handmade cards on Valentine's Day – the day of love!  This year I'm creating some fun Valentine's Day cards with Doodlebug's "Sweetheart" Collection.  Here's a look at the first batch I created!

Mixing and matching different elements from the collection is the easiest way to make each card sweet and unique.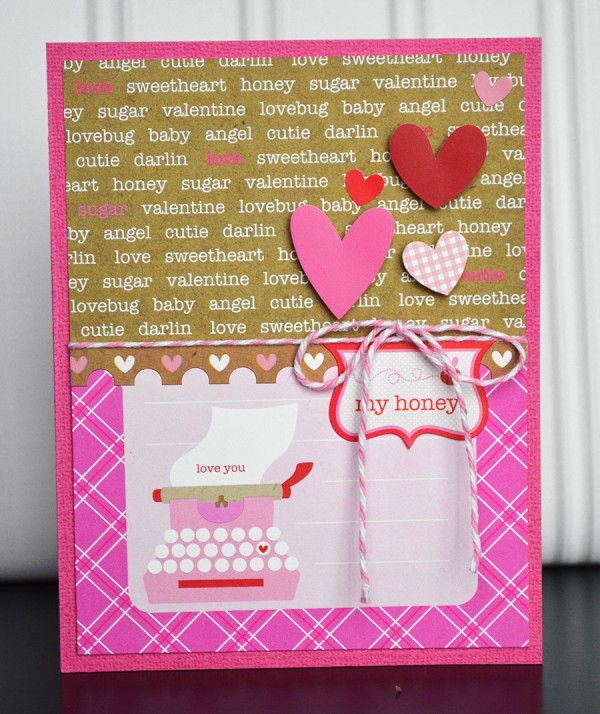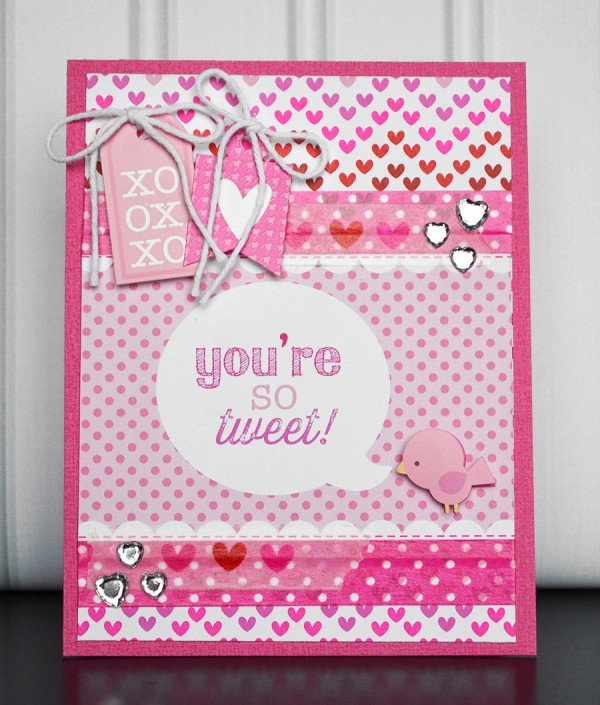 Although I like creating random sized cards, there's something refreshing about a batch of standard-sized cards like these (4 1/4″ x 5 1/2″).  There's plenty of room to embellish, lots of space to write a heartfelt greeting, and they fit in a standard-size envelope – perfect for mailing or hand delivery!  I hope you find inspiration for creating handmade cards for those closest to your heart this Valentine's Day!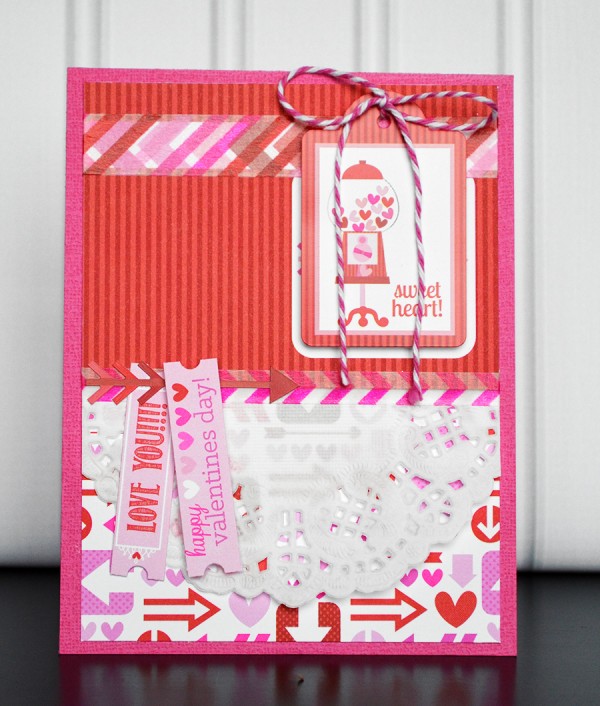 SUPPLIES:
Thanks for reading today and thanks so much to
Wendy
for being our guest today!