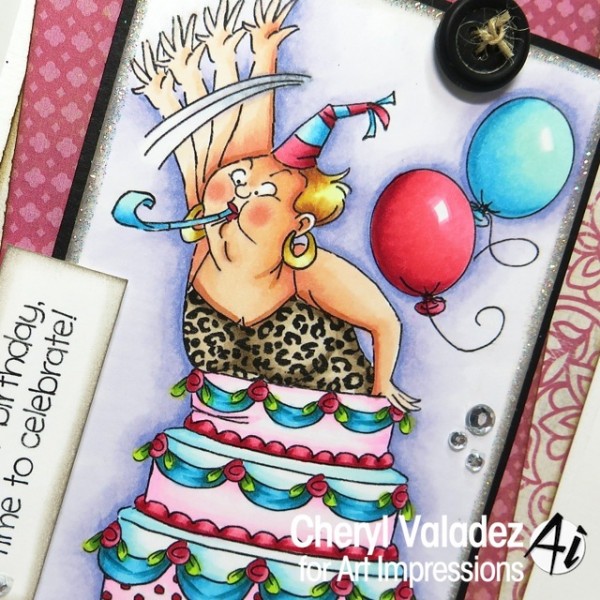 Hi readers! Happy Tuesday to you! I'm happy to be back with the very talented Cheryl Valadez as a guest designer on our blog! She's colored a very animated stamp from Art Impressions! Do you know anyone with a Birthday coming up?  This is a really fun stamp to use for a card!
For you avid Copic "colorer's", here is a complete list of colors Cheryl used:
skin- E00, E000, R20, E11
hair- E13, Y21, Y00
leopard print top- E31, E50
hat- RV29, RV23, RV21, BG09, BG05, BG02
earrings- Y26, Y21, Y00
cake- RV23, RV21, RV10
ribbon- BG09, BG05, BG02
roses on cake- RV29, RV23, RV21(flower) YG17, YG13 (leaves)
balloons- RV29, RV23, RV21 (left)  BG09, BG05, BG02 (right)
floor- C7, C5, C3, C1, C00
background- BV02, BV01, BV00, BV0000
Enjoy!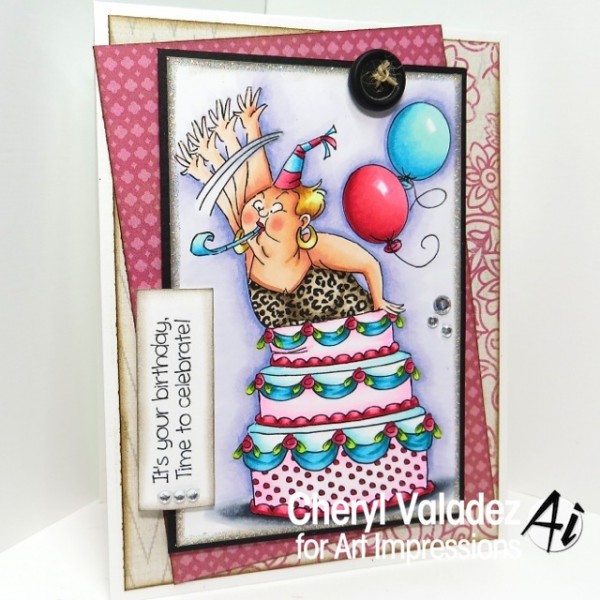 Every time I need a special card, I check my stash of stamps and Art Impressions always stands out with the perfect image and sentiment.  I particularly love their Ai Girlfriend and Ai People lines and find that I know the folks featured in their designs!  AND sometimes that someone is me ;)  Though I don't have blond hair, I feel like I could easily be the over zealous gal on my card.  I love to celebrate and that love is only surpassed by my love of cake…LOL!  Ai images can't help but make people smile, so I have a tendency to use fun, bright colors when using them :)  Their bold size takes up most of the landscape on a standard A2 card (4 14" x 5 1/2"), but that's ok because they're so quirky and perfectly detailed that they don't need too much else to finish them off.
SUPPLIES:
Thanks for reading today, and thanks to Cheryl for being our awesome guest!
Blog Candy Alert!! Follow our blog via email and comment on this post for a chance to win a special blog candy!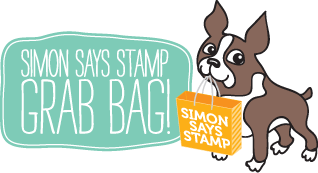 Congrats! Blog Candy Winners!
From: Transport It!: Beatrice Lawson!
Please email Samantha ([email protected]) with your mailing address and the name of the blog you won from to claim your prize!