Distress Ink Color Pop: Candied Apple!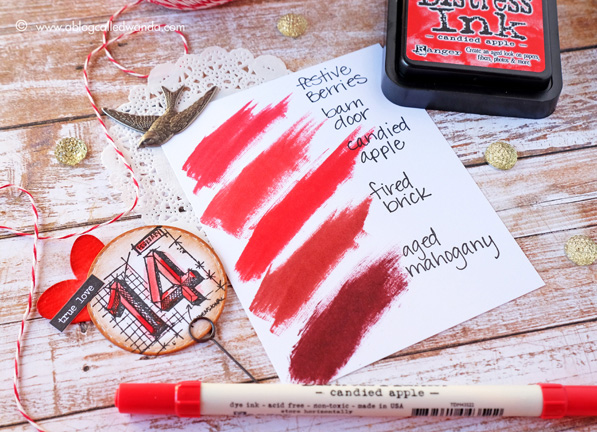 Hello creative friends! It's Color Pop Day! This Color Pop is sort of bittersweet…because it's the last one! Twelve beautiful new colors for 2015! Can you believe it? What a fun ride it has been. I have really truly enjoyed sharing with you and bringing you a project with each new color. I'm sad it's over. The good news is that I think that maybe this is my favorite project of all of them – and I have been so anxious to show it to you! The final color in the Distress 2015 ink series is Candied Apple. It is a beautiful, bright, apple, fire engine RED! Man, this color is vivid and bright and I love it! The swatch above shows where it fits into the Distress Ink color family. It's very close to Barn Door in my opinion – with a little more warmth to it. I think it's the perfect color for Valentine's Day. This color just had to be made into hearts! Since this color is so vivid, I paired it with neutrals for today's project – Vintage Photo and Antique Linen.
Before we get too far into the photos – I want to tell you some other good news! Since we got lots of good feedback on the Color Pop Series, we have decided that I will keep doing a monthly Ranger Color Series. YAY! I'm still figuring out the best ideas for it. Maybe I will show color combinations….or maybe feature some of my favorite colors….or keep it seasonal? I would really love your input on this. Tell me what you want to see more of!
For my Candied Apple project, I used the Tim Holtz Mini Mason Jars and lots of cool Ideaology embellishments to make Valentine treat jars. I had the best time making these! One of the fun things about this project is that you can go as crazy or as simple as you want. (I went crazy!) My jars are filled with Peanut M&M's.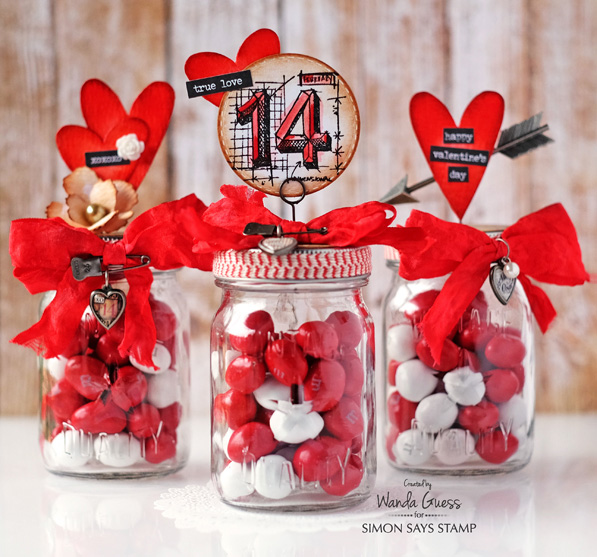 For this jar I used the Silver Arrows along with a Movers & Shapers Heart Die and the Occasions Stickers.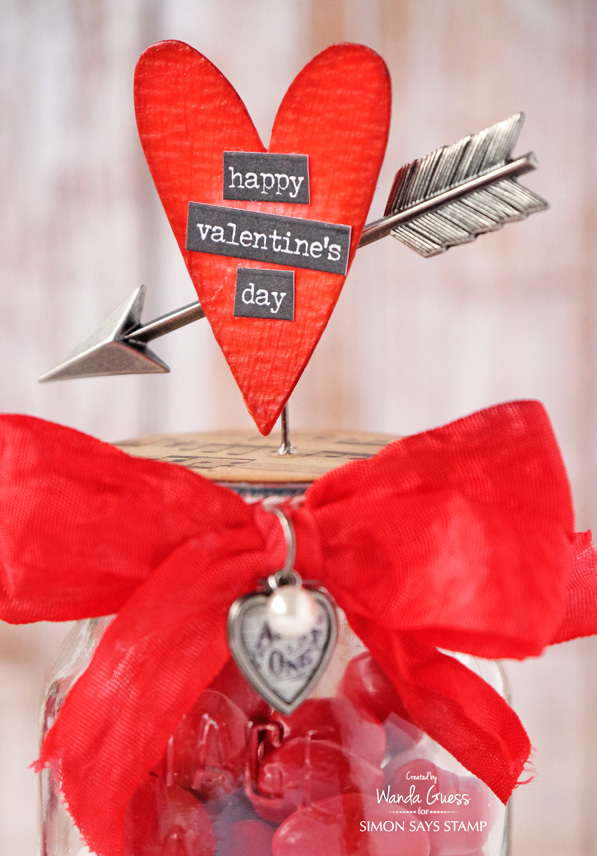 For this jar I used the Tim Holtz Mini Blueprints stamp set along with more hearts and stickers! My stamped image was colored using a Candied Apple Distress Marker and a Water Brush for a soft watercolor effect. The Stitched Circle was edged in Vintage Photo Ink.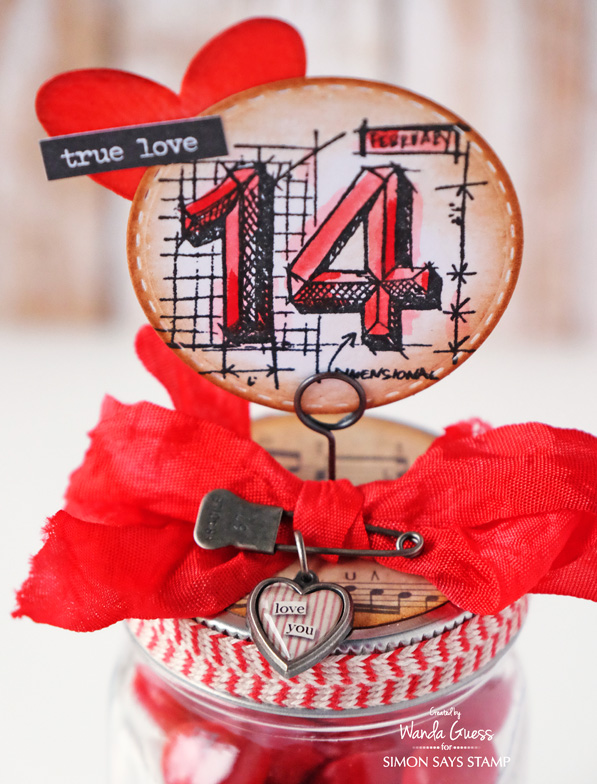 You know that I love to dye my own ribbon! I used the Tim Holtz Crinkle Ribbon and the Candied Apple Spray Stain for a rich, deep red. OOH LA LA. After the ribbon was dry, I sprayed it with Perfect Pearls, so it also has a little shimmer. I die cut my hearts out of watercolor paper and then inked them with Candied Apple Distress Ink. Then I added a few coats of the new Crazing Distress Medium. It makes a really cool finish on paper. For the tops of the jars I cut Tim Holtz music paper into two inch circles and edged them with ink.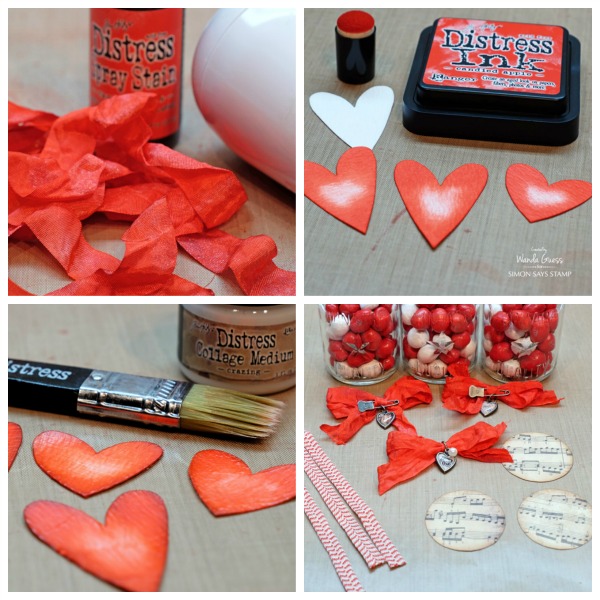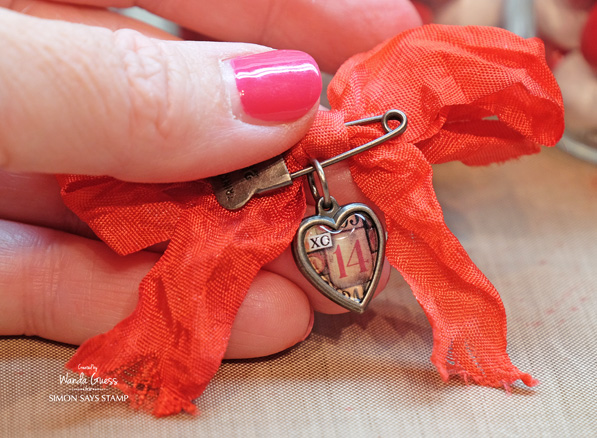 I wanted to show you how the arrow was mounted onto the jar. The lids are not super thick, so it was easy to poke a hole in the top using just the memo pin. Then I put the arrow into the ring at the top. The heart covers the middle. I added a drop of Glossy Accents to keep the pin from sliding down into the jar. Tip: I kept all the decorations affixed directly to the lid, so the recipient can open the jar and get the candy without too much trouble and without ruining the look.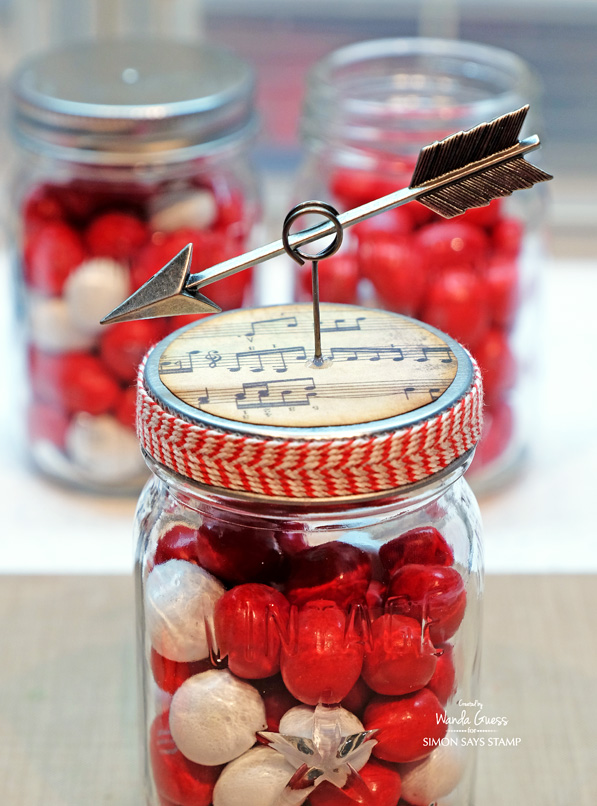 I made this rose using the Mini Tattered Floral Movers and Shapers Die. I cut two of them and formed them into a rose – then I added a pearl to the center. I used different word stickers on each jar. I love that there are now Occasions stickers for Valentine's Day (and every other holiday too)!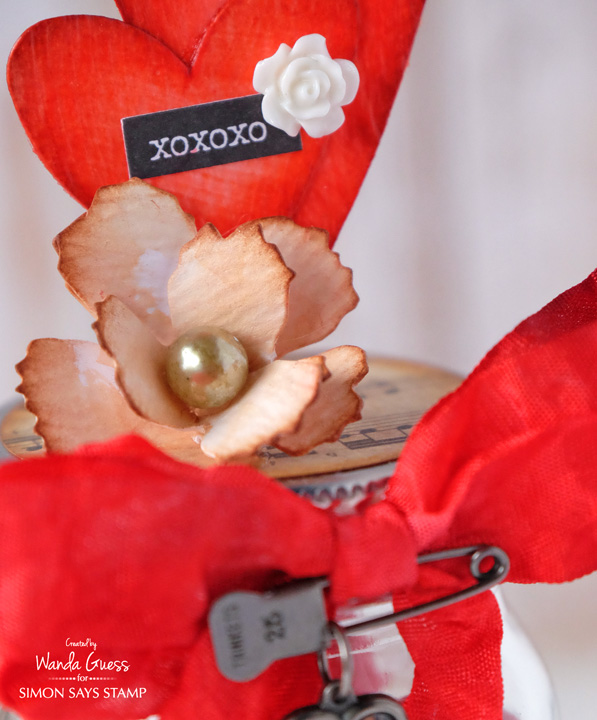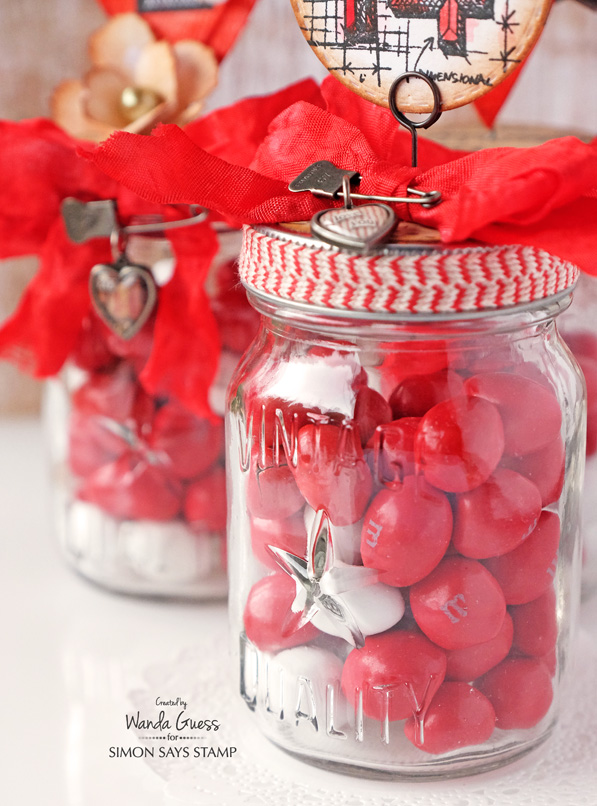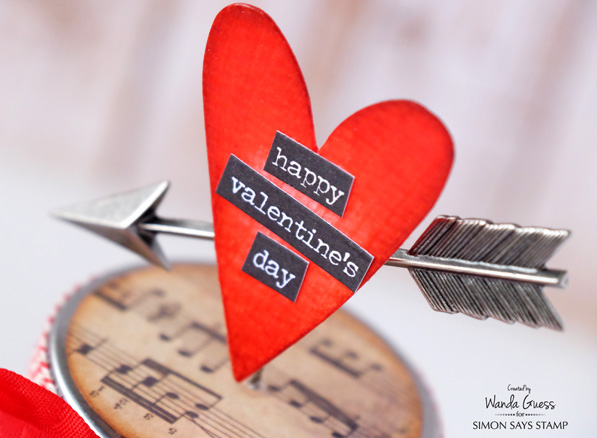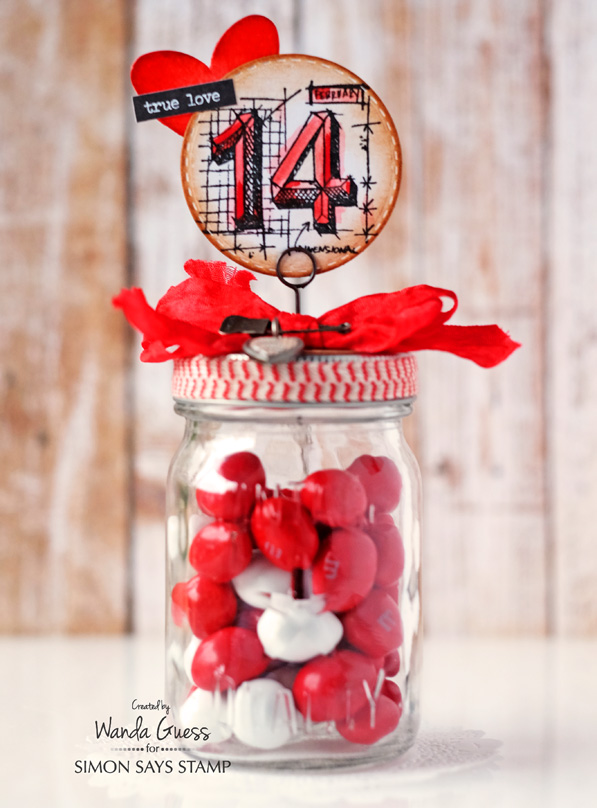 I have always been crazy about these heart charms! That reminds me – I need to buy some more!!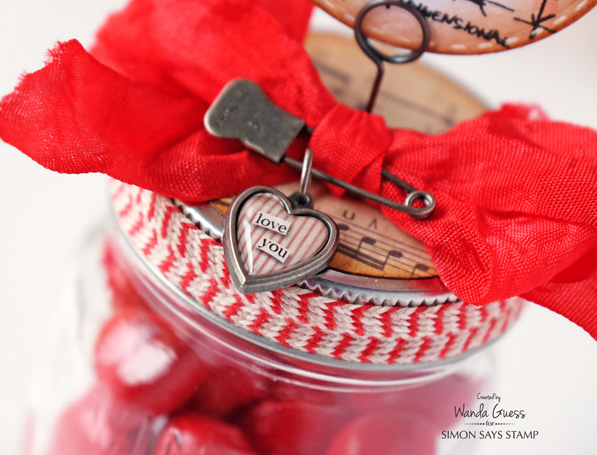 Thanks for joining in on the Color Pop adventures with me! It has been my pleasure to do this collection of projects. I wish there were MORE new colors for this year too! Don't you? CLICK HERE to see all the Color Pop Blog Posts! Happy Crafting everyone!
SUPPLIES:
Leave a comment on this blog post – for a chance to win a blog candy grab bag! Winner will be announced next week! Good luck!  Have a great day!