Tim Holtz Distress Ink Color POP: Ground Espresso!
It's Wanda, and I'm here today with the latest installment in our Color Pop series – featuring the newest Distress Ink Color! I'm excited to share my project using the color for August – Ground Espresso. And, that's just what it is – the exact color of a cup of rich, dark coffee. It's bold and deep and yummy! I think it's the perfect shade of brown to go with anything Fall. So, in that regard, I combined it with Mustard Seed, Spiced Marmalade, Twisted Citron and Crushed Olive for a pretty Fall palette. For my project I used the brand new Tim Holtz Limited Edition Stamptember Stamp Set! (Editor's note: Sold out! If you missed it, giveaway at the bottom of this post :)) You have to have it!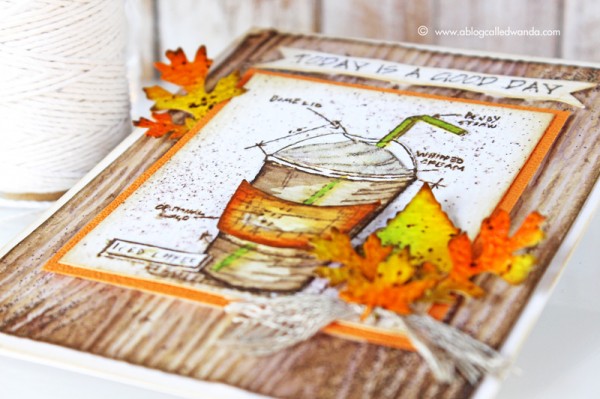 I love coffee, and I love Pumpkin Spice Lattes…and my favorite season is Autumn! And it's September…so that's what inspired this card! How many of you out there are waiting for your first PSL of the season? Or did you already have one? I did! MMMM.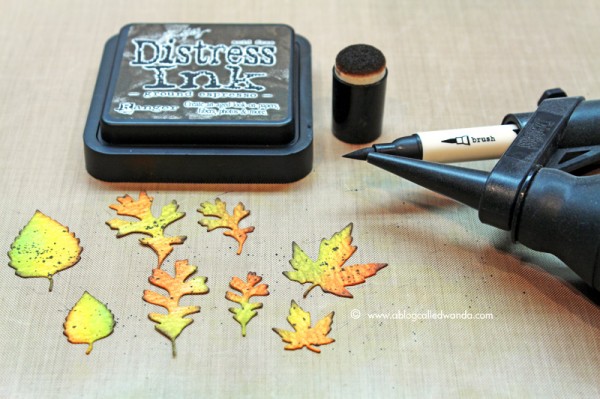 I started by die cutting out the Fall Foliage Thinlits leaves from Ranger watercolor paper. Then I dry embossed the Woodgrain embossing folder – also from watercolor paper. These were my base pieces. I colored the leaves with distress inks and a sponge dauber. I just had fun combining the pretty fall colors. I used the Ground Espresso Ink to edge the leaves. I used the Ground Espresso Distress Marker and the Spritzer tool to make some dots on the leaves. As the final step for my leaves I coated them with Crackle Paint and let them dry. This makes them pretty and shiny like real leaves.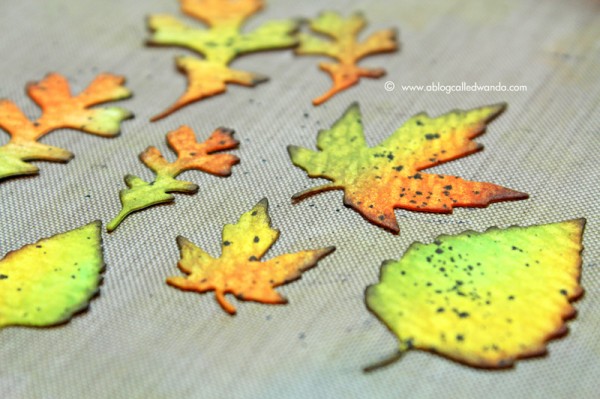 Next, I put some Ground Espresso re-inker onto my craft mat and mixed it with some water to make a softer brown color. I covered my entire woodgrain piece with this ink mixture. After it was dry, I went back and splattered some more droplets to look like coffee spills! The messier the better on this one! Then I took the embossing ink pad and smudged it around the edges of my woodgrain piece. I sprinkled on some Ranger Walnut embossing powder (the perfect match for Ground Espresso) and heat set it. I think it looks like coffee grounds, in keeping with our theme.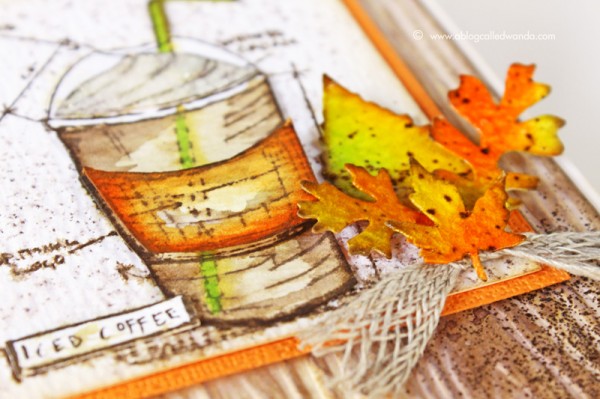 I stamped my Blueprint Stamp three times onto watercolor paper with Ground Espresso Ink. I cut out the pieces and colored them with Distress Markers and water. I used orange as my accent to indicate the Pumpkin Spice Latte! I mounted the pieces onto my main card base and then spritzed the entire thing with water to make it messy and soft. Lastly, the super fun part! Putting together those pretty leaves…and finishing up the card. I like the sentiment better at the top of the card, so I cut it out and mounted it there.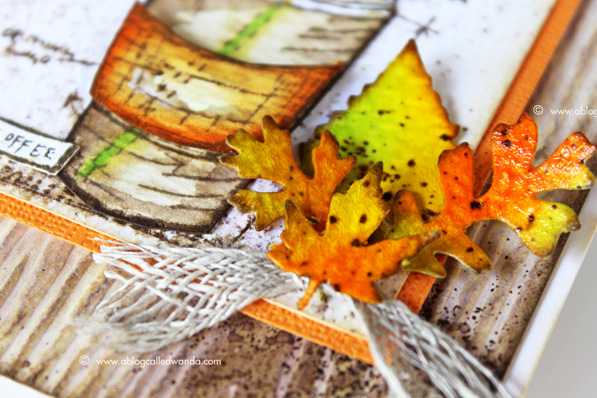 Any day that you have coffee is a good day indeed! This is a great card for any occasion or friend. I made another color swatch reference chart for you this month, so you can see where this rich new color fits into the Distress Ink brown color family. Thank you for following along with me each month as I feature a new color. Next month is Wilted Violet. Oh boy! Have a great day and happy crafting!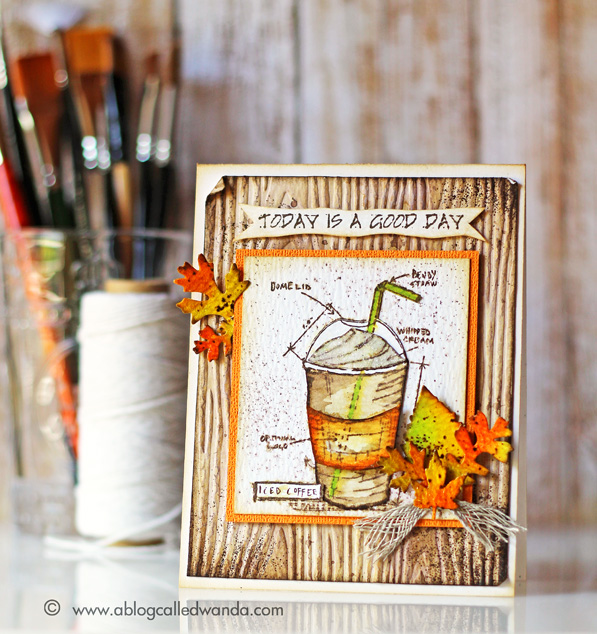 SUPPLIES:
Thanks for reading today!
Blog candy alert!!!
Unfortunately this STAMPtember® 2015 exclusive is sold out, but we have one left to giveaway!! Comment on this blog post with your favorite color of the month so far for a chance to win. Winner will be announced next week! Good luck!