Throwback Thursday – Fabulous Projects You Might Have Missed!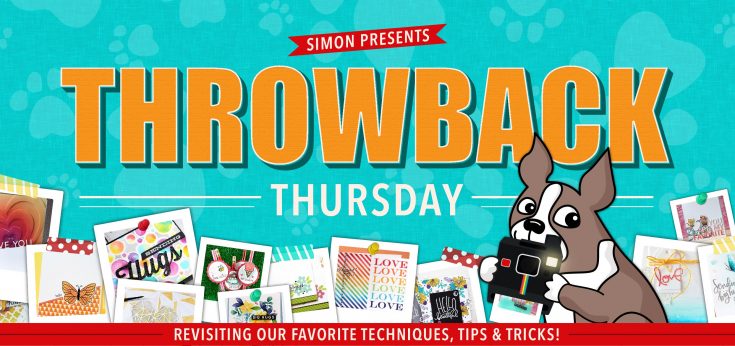 Welcome to another edition of Throwback Thursday — a trip back in time! For each throwback, we'll be spotlighting fantastic cards and projects using products from previous releases. The new stuff is always SO fun, but think about all of those great products you've collected and set aside. They are STILL AWESOME! And we want to inspire you with fantastic inspiration from our creative archives.
We hope you are having a MAGNIFICENT summer! Our Good Vibes release includes lots of wonderful products to celebrate summer, but you might remember some pretty spectacular products from last year's One of a Kind collection. In celebration, let's take a look at some glorious cards created with goodies from our One of a Kind release!
First up this project from Amy Rysavy: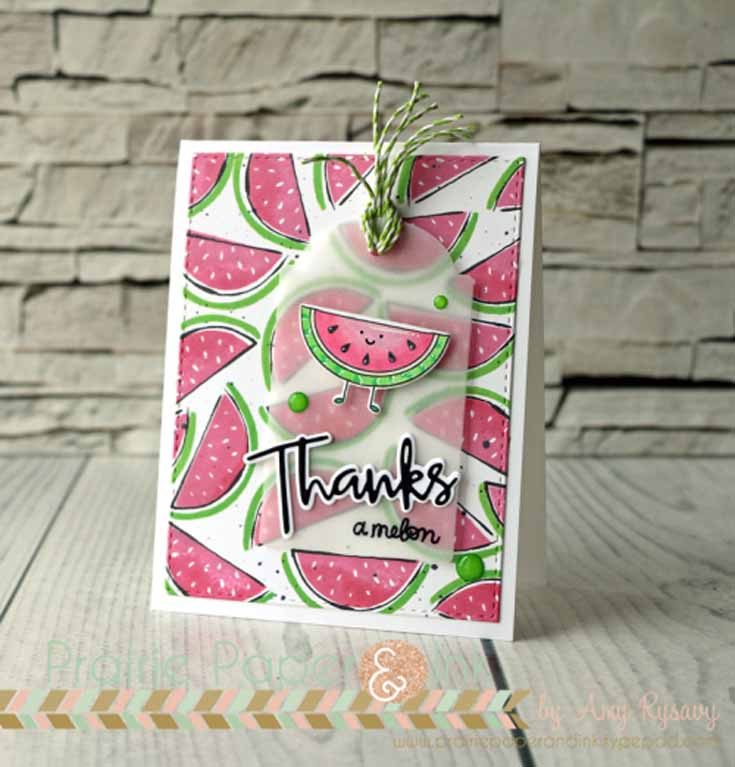 Amy embodies the deliciousness of summer with this happy card featuring the Artsy Fruits stamp set from our One of a Kind release. You can see Amy's original post HERE. And if you want to see how she created this card, she's got a fun video that you can watch HERE.
Next, let's throw it back to this colorful card from Jennifer McGuire: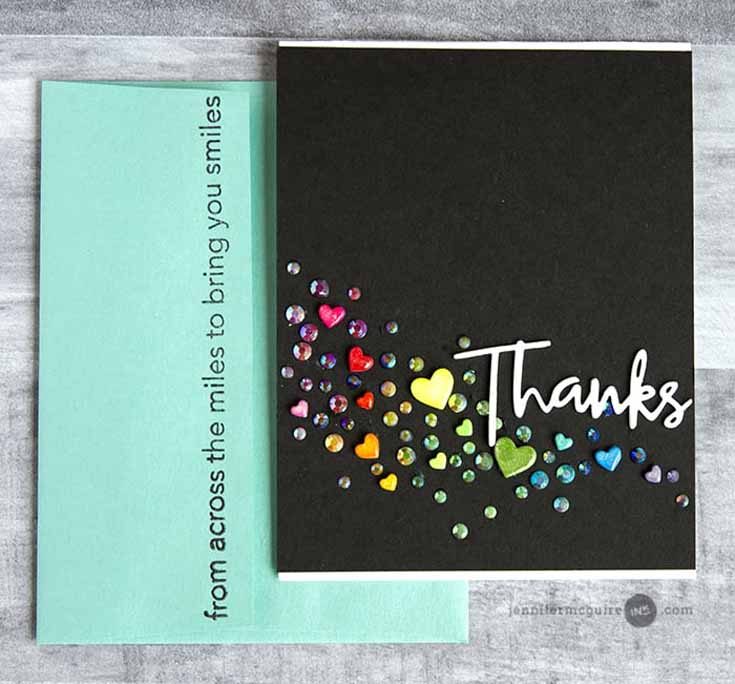 This vibrant all die cut card from Jennifer features two dies from the One of a Kind release: Heart Sprinkle Trail and Script Thanks. In her original blog post which you can see HERE, Jennifer created four fantastic cards from this release, and of course, there's a wonderful video that you can see HERE.
And let's not forget this beautiful project from Kristina Pokazanieva: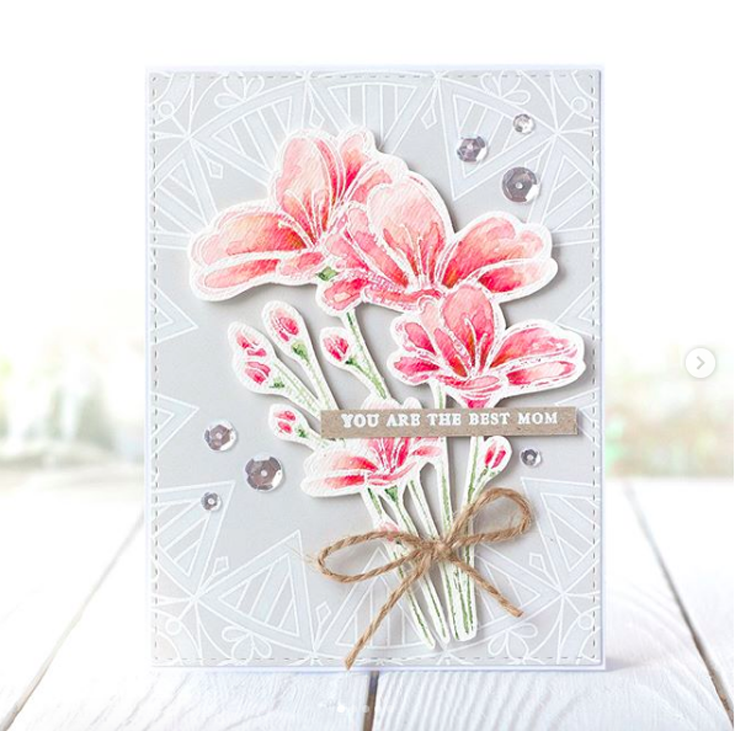 The Bouquet of Thanks stamp set from the One of a Kind release is a showstopper, and Kristina makes it SHINE on her gorgeous card. She paired the newer Center Cut Burst Background stamp with the set on this stunning design. Visit Kristina's original post HERE.
Our last throwback project takes us way, way back to our Pure Sunshine release in 2014 with this cutie from Nichol Spohr: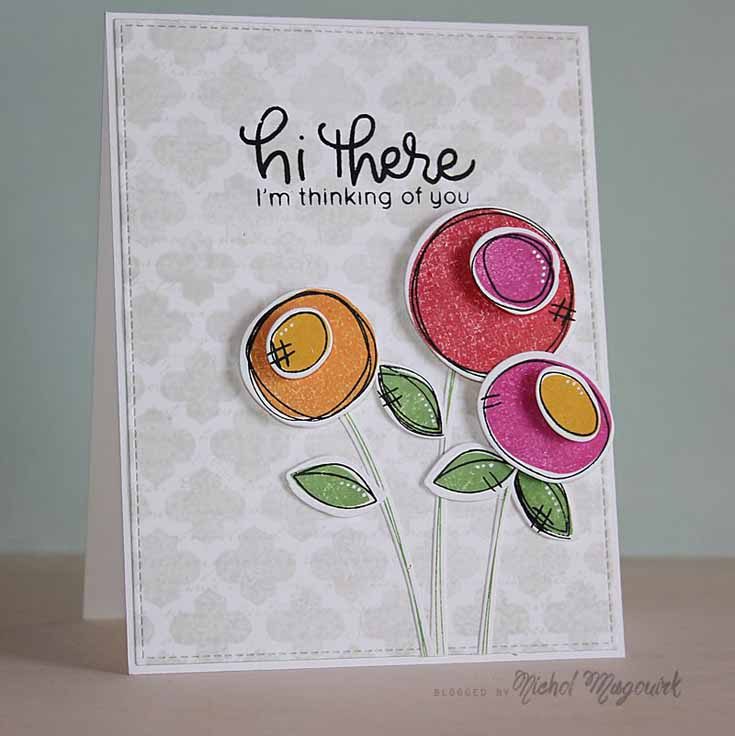 Cute flowers just NEVER go out of style, and even though the Pure Sunshine release is four years old, the Scribble Flowers stamp set is still available in our store! You can check Nichol's original blog post HERE. And there's even a how-to video that you can see HERE!
Did you know that we have inspiration galleries on our website showcasing project ideas for all of our releases and card kits? It's a veritable treasure-trove of terrific ideas just waiting to inspire you, and you are invited to share your projects, too! You can find all of the Simon release galleries HERE and galleries for our monthly card kits can be found HERE. Scroll through today, and maybe you'll find one of YOUR projects linked there!
Thanks for throwing it back with us and checking out these cool projects from four talented ladies!
Amy Rysavy's supplies

Jennifer McGuire's supplies

Kristina Pokazanieva's supplies

Nichol Spohr's supplies