Throwback Thursday – Fabulous Projects You Might Have Missed!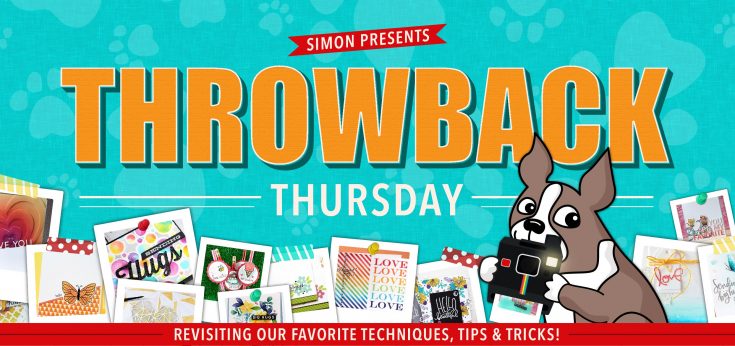 Welcome to another edition of Throwback Thursday—a trip back in time! For each throwback, we'll be spotlighting fantastic cards and projects using products from previous releases. The new stuff is always SO fun, but think about all of those great products you've collected and set aside. They are STILL AWESOME! And we want to inspire you with fantastic inspiration from our creative archives.
Next week we'll be releasing another amazing collection, but let's take a look back at a collection that made its appearance last year.  You might remember some pretty spectacular products from our Friendly Frolic collection. Let's take a look at some inspiring cards created with goodies from this inspiring release from 2018!
First up is this super fun project from Amy Rysavy:
If you know Amy, you know she loves our line of Picture Book animals! I love how happy and fun this birthday card is! She used the Picture Book T-Rex, Diamond Pattern die, and the Birthday Palooza stamps and dies—all of which were released as part of our Friendly Frolic collection. You can watch her create this card on YouTube HERE, and you can see Amy's original post HERE.
Amy's supplies


Next, let's throw it back to this gorgeous Scandinavian design from Heather Hoffman: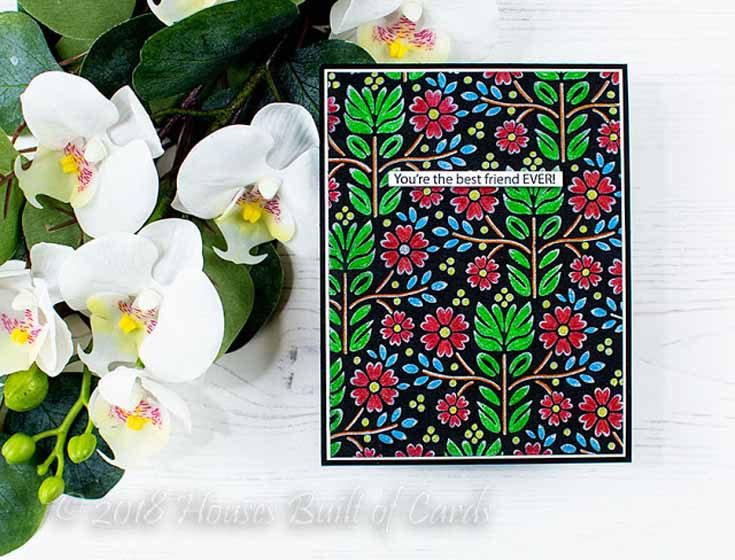 Heather shares that there's a lot of Scandinavian blood in her family, so this design with our Folk Dance background stamp really gives off those vibes. This technique is one that Heather came up with in the middle of the night, and she was thrilled with how it turned out. Does that ever happen to you? You can find Heather's original blog post HERE.
Heather's supplies

And let's not forget this totally groovy design from Suzy Plantamura: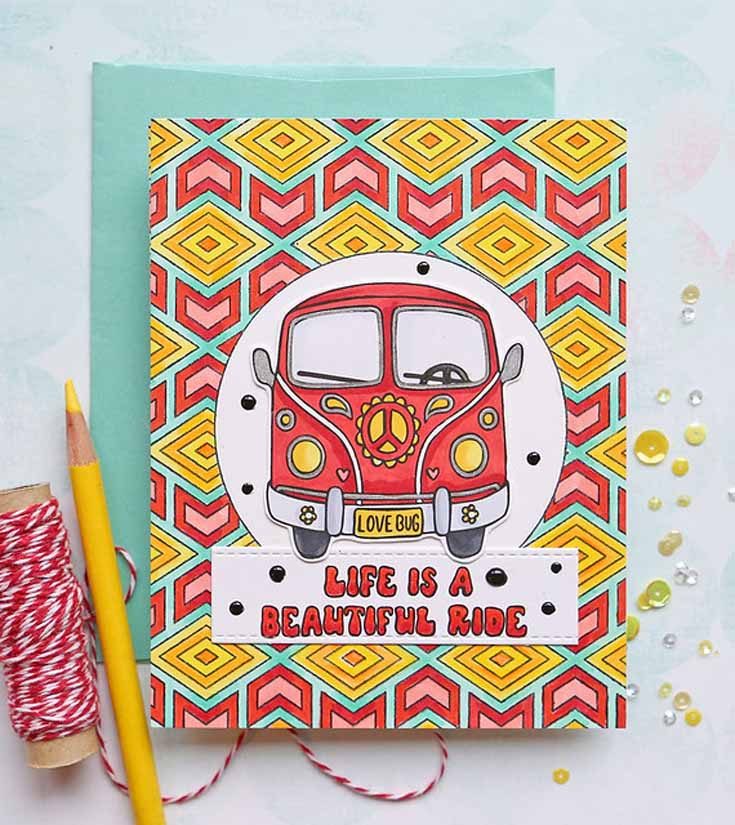 Since Suzy's watercolor cards that were released with the Good Vibes collection were so popular, those designs were used to create a stamp set called More Good Vibes for our Friendly Frolic release! Last July, Suzy shared seven cards made with this stamp set, and you can find a link to her original blog post HERE. 
Suzy's supplies

And finally this gorgeous card from Bibi Cameron: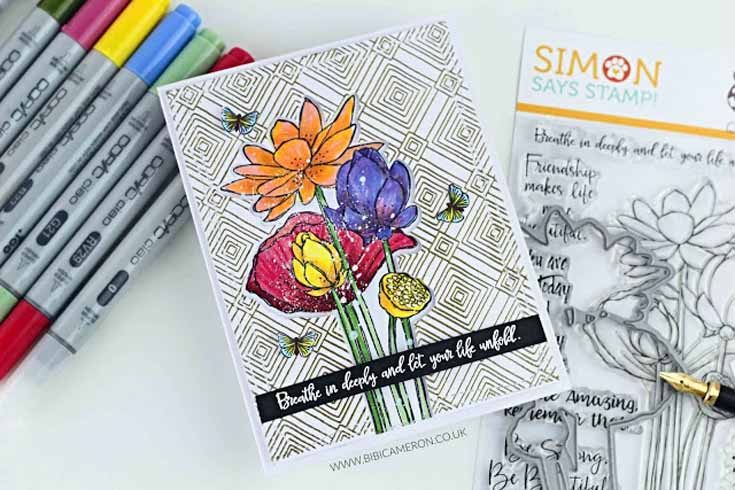 Bibi's artistic design features the stunning Sketch Lotus Flowers stamp set that was part of the Friendly Frolic release. What I love is how she added pretty butterflies on her design using the Plantiful Puns stamp set. To see how she pulled off this artsy card design, you can check out Bibi's original blog post HERE.
Bibi's supplies

Did you know that we have inspiration galleries on our website showcasing project ideas for all of our releases and card kits? It's a veritable treasure-trove of terrific ideas just waiting to inspire you, and you are invited to share your projects, too! You can find all of the Simon release galleries HERE and galleries for our monthly card kits can be found HERE. Scroll through today, and maybe you'll find one of YOUR projects linked there!
Thanks for throwing it back with us and checking out these cool projects from four talented ladies!