Throwback Thursday – Fabulous Projects You Might Have Missed!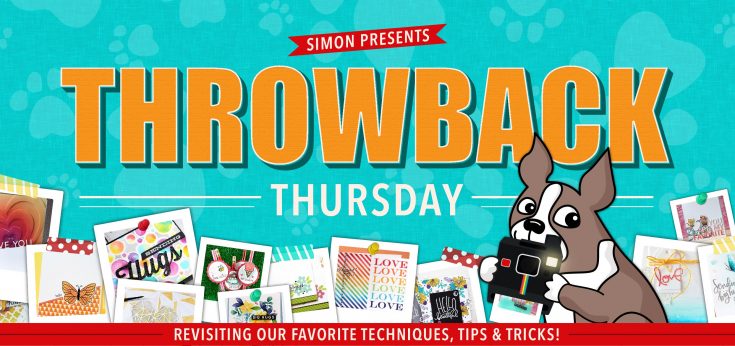 Welcome to another edition of Throwback Thursday—a trip back in time! For each throwback, we'll be spotlighting fantastic cards and projects using products from previous releases. The new stuff is always SO fun, but think about all of those great products you've collected and set aside. They are STILL AWESOME! And we want to inspire you with fantastic inspiration from our creative archives.
Soon, we'll be releasing another batch of fresh and inspiring products (can't wait!), but in the meantime, let's take a look back at a collection that debuted last year. You might remember some pretty spectacular products from last year's Best Days collection. Let's take a look at some inspiring cards created with goodies from our Best Days release!
First up is this gorgeous project from Amanda Korotkova: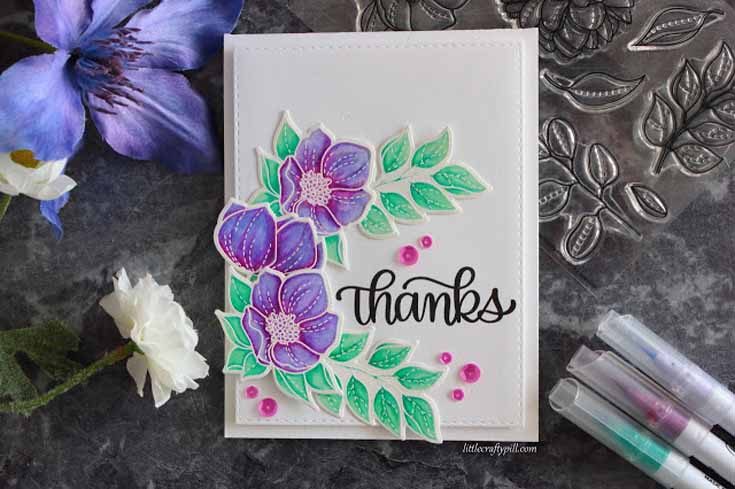 Amanda's stunning design comes together with the gorgeous Even More Spring Flowers stamp set and dies from our Best Days release. She white heat embossed the flowers, colored them with Zig Clean Color Real Brush Markers, and then used the coordinating dies to cut out the beautiful flowers and leaves. The sentiment from the Big Thanks Words stamp set finishes her design perfectly. You can see Amanda's original post HERE, and you can see how she created this glorious creation on YouTube HERE.
Amanda's supplies


Next, let's throw it back to this super cute design from Nichol Spohr: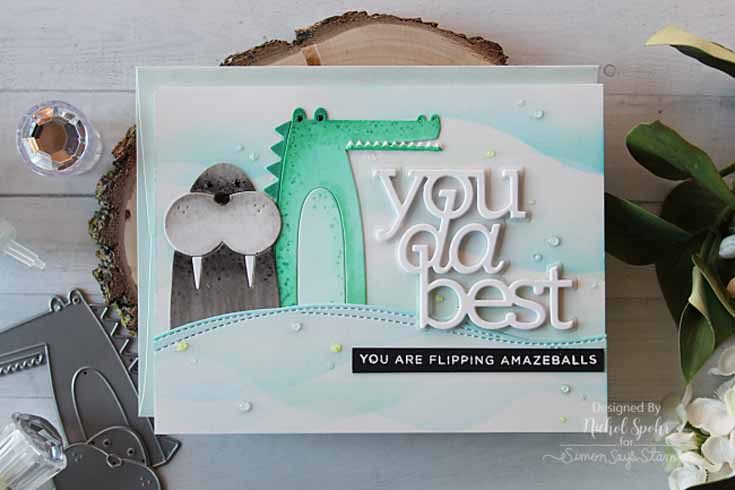 The Picture Book Walrus and Croc were released with our Best Days products, and Nichol used them both on this delightful design. The You Da Best die and sentiment from the Emphatic stamp set give this card a whole lot of whimsy! Nichol shows you how she created this adorable design HERE on YouTube. You can find her original blog post HERE.
Nichol's supplies

And let's not forget this beautiful project from Leigh Houston: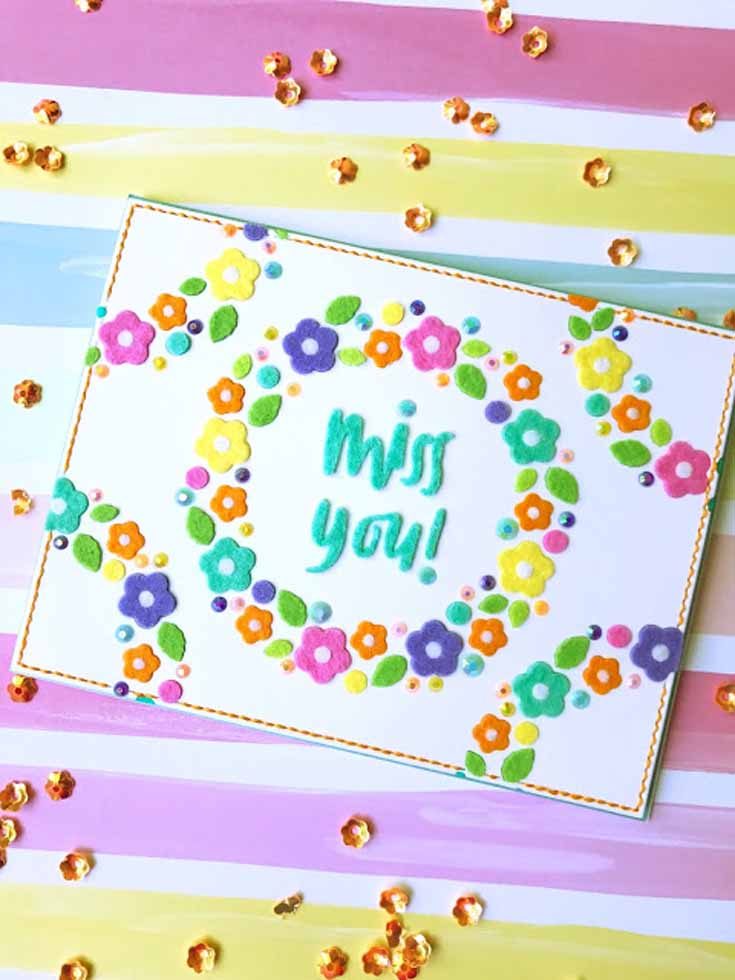 Leigh's pretty design has me longing for spring with bright pops of color! She used the Blooming Circle die with saturated colors of felt. I love how she designed the card to have the die going off the edges. It really gives it a whole lot of energy! You can find Leigh's original blog post HERE. You'll love her smart tips for die cutting felt.
Leigh's supplies

And finally this adorable baby card from Karen Janet Reategui: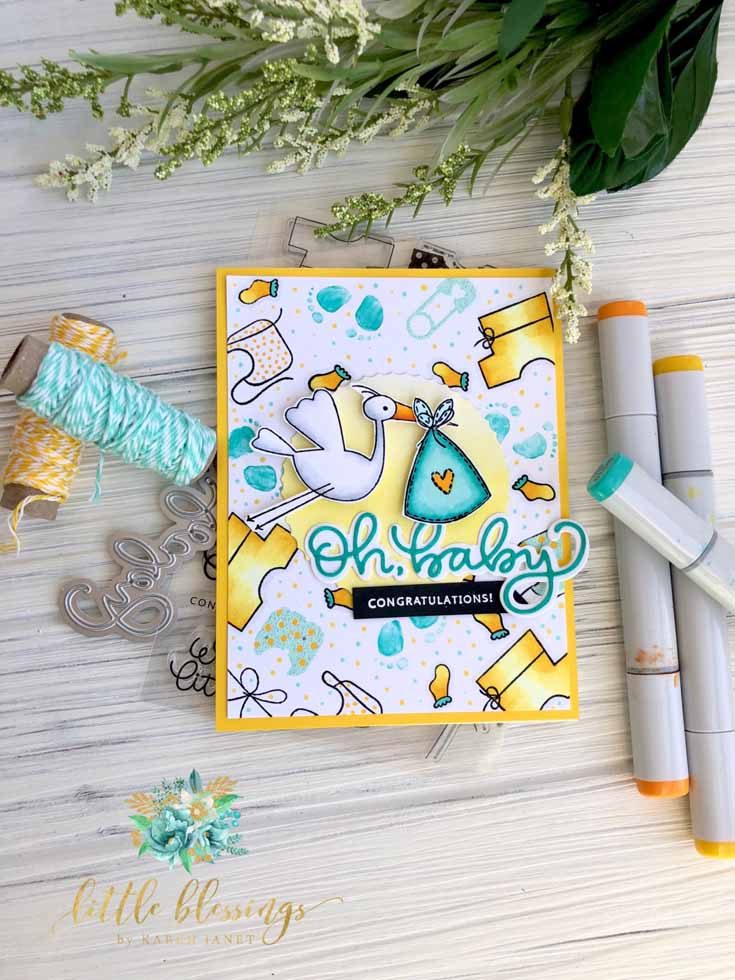 There's nothing cuter than a baby card created with our Oh Baby stamp set and Oh Baby Words die. Karen Janet's color choices are so sweet and happy in pretty blues and yellows. You can check out Karen Janet's original blog post HERE.
Karen Janet's supplies

Did you know that we have inspiration galleries on our website showcasing project ideas for all of our releases and card kits? It's a veritable treasure-trove of terrific ideas just waiting to inspire you, and you are invited to share your projects, too! You can find all of the Simon release galleries HERE and galleries for our monthly card kits can be found HERE. Scroll through today, and maybe you'll find one of YOUR projects linked there!
Thanks for throwing it back with us and checking out these cool projects from four talented ladies!