Thanksgiving One Day Sale!
Hi readers! Happy Thanksgiving! Back by POPULAR demand we're providing a 30% off the entire Simon brand with code SSSTHKU. This time of year is a great time for reflection, and we truly can't thank you (our loyal customers) enough. We are honored that you make us your ONE STOP SHOP for crafting and papercrafting supplies, and hope that you will enjoy this special one day sale on our own brand that is so near and dear to our hearts. Please enjoy!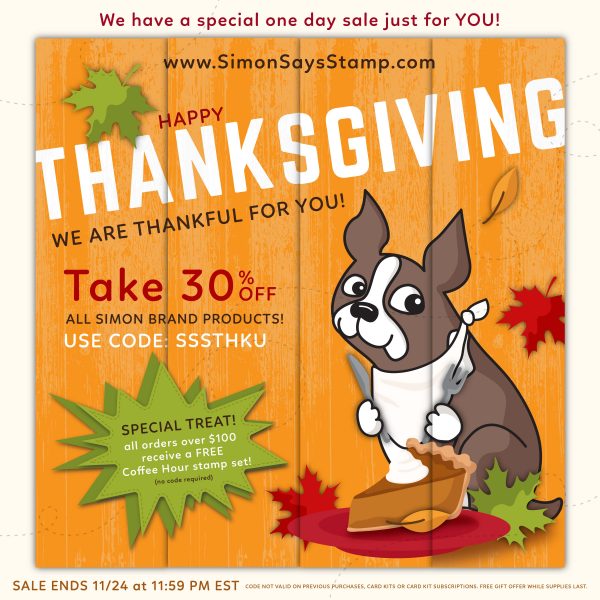 P.S. As a special bonus, we are giving away this ADORABLE Coffee Hour stamp set to every $100+ order!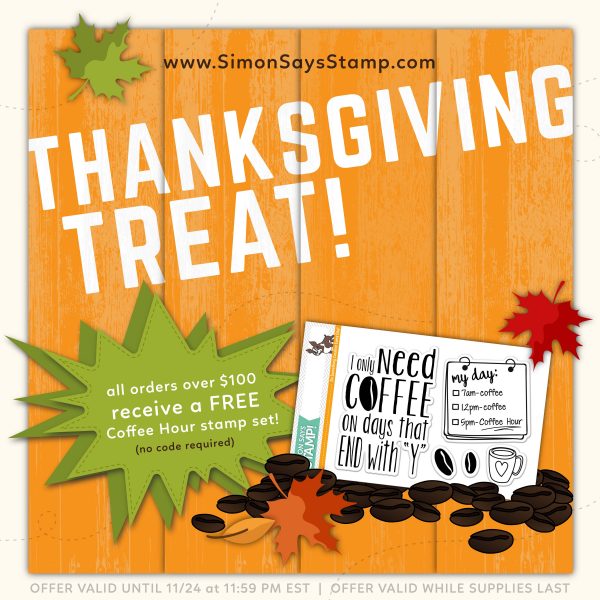 Stay tuned…..
for some VERY FUN surprises this weekend, starting off with Black Friday tomorrow, and the return of some very popular crafty parcels…WHILE SUPPLIES LAST!