Summer School with Debby Hughes
Hello and welcome to the last day of summer school! I can't believe how quickly the past week went! We hope you enjoyed all of the inspiration and ideas that our amazing teachers shared all week! There were so many great ideas of fun ways to use the new Teacher's Pet collection! I can't wait to make lunchbox notes and teachers cards this year!
Before we say goodbye to another year of summer school, we have one more amazing teacher with us today. Please welcome Mrs. Debby Hughes to the class to share an awesome school themed project with you!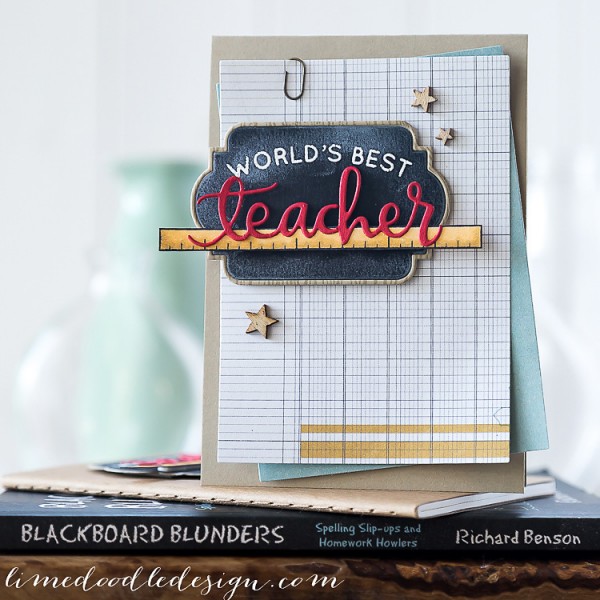 Hi, Debby here and so excited to be joining you today for Summer School! I'm delighted that my youngest son will have a male teacher for the coming school year so I wanted to give today's project a masculine edge. The new Hey Teacher stamp set and Teacher dies were just perfect for keeping things clean and simple – just like the guys like, right?

The main focus of the card is a blackboard created using the new Frames dies from the recent This is The Life release. The Frames dies cut a centerpiece and also a great little frame edge too. I cut the smallest frame in the set from Khaki and Black card and white heat embossed the 'World's Best' from Hey Teacher before giving it the chalkboard look with some Unicorn ink. The ruler from the Hey Teacher set is stamped in Memento tuxedo black, Copic colored and trimmed out and acts as a base for the fabulous Teacher die-cut, which was cut from Lipstick Red card. The Frames dies came into their own again to cut two patterned paper pieces to mat to the Khaki card base.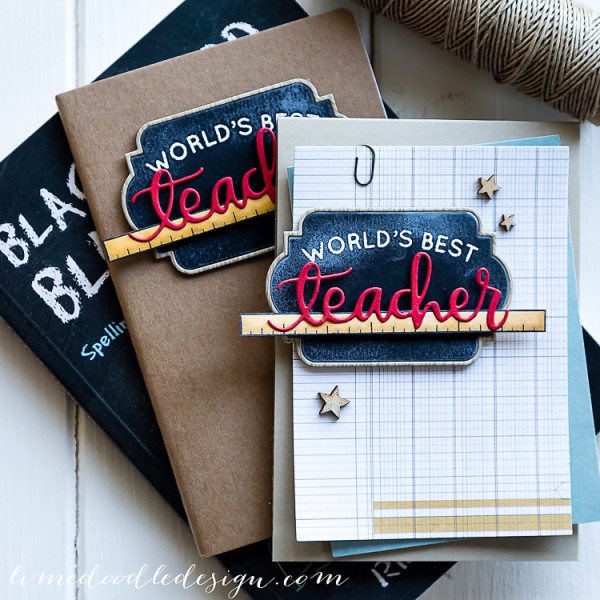 To accompany the card, I made two more frames and added one to a ruled Moleskine notebook and the other to a humorous book on children's silly written mistakes (Blackboard Blunders). I must admit that the blackboard cover of this book drew me to it but it is also a fun read.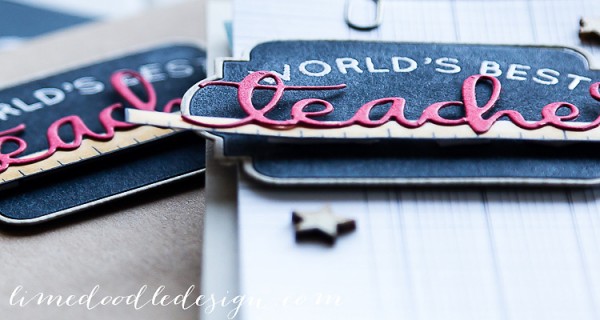 I can't believe that the schools here go back in little over a week so I better crack on with all those jobs that need doing before then and getting the school uniform up to date is top of the list; I'm sure the summer sun makes them grow a few inches each year! Have fun and enjoy what's left of your summer although if you are like me then secretly you look forward to the new school year and all those brand new jotters and cute stationary!

I actually made a video of my project, gasp I know LOL. I really should make more videos and I'm glad that for today I managed to get my act in gear. ;)
Summer School wouldn't be complete without the chance to win some crafty school supplies, right!?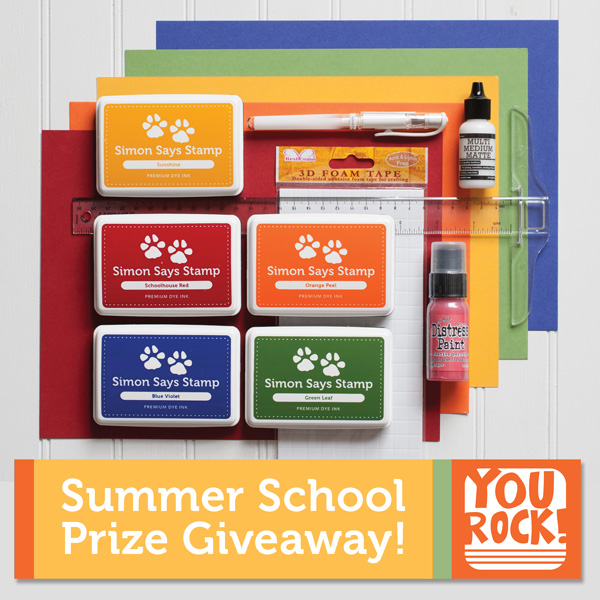 Just leave a comment on this post telling us one of your favorite memories from school! Was it a special teacher or friend, or an awesome achievement that made you really proud! We can't wait to hear!
Leave your comment here by August 10, 2014 and we'll randomly select a winner to win the prize pack shown above!
Thank you so much for joining us for summer school this year!
Supplies