Studio Monday with Nina-Marie: Gold Accented Backgrounds with Stencils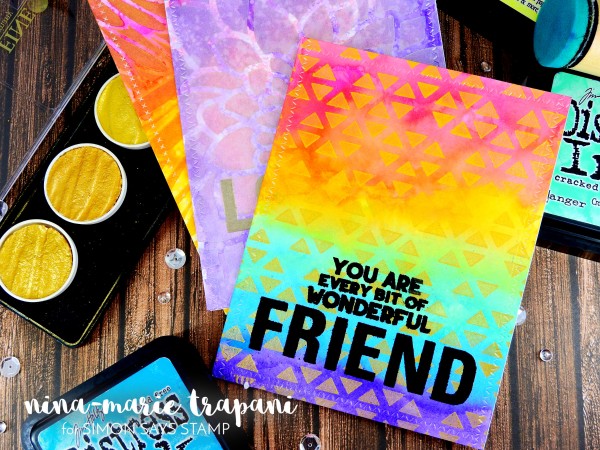 Hey there friends, welcome back to a brand new Studio Monday video tutorial! Gold has been so popular as of late so I thought I would share a fun way to stretch some of your gold watercolor sets to create beautiful accents on colored backgrounds!
Today I will be using Hero Arts stencils (Large Flower, Tropical Background and Triangle Patterned), as well as their Luggage Tag Alphas stamp set. The stencils are so much fun to use as backgrounds, but you could also use them for a variety of other techniques… one of my other favorite ways to use them is to add texture and patterns to die cuts!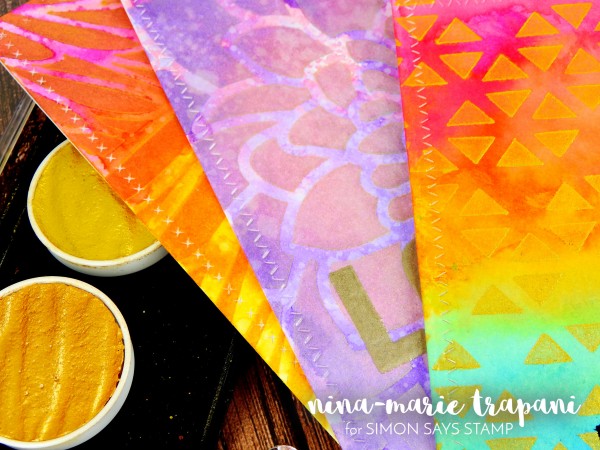 However, today I've used the stencils to add gold accents to my distress ink backgrounds. In the video below, I will be sharing how I created each background, as well as tips and tricks on getting the gold watercolors (from Finetec) applied through the stencils.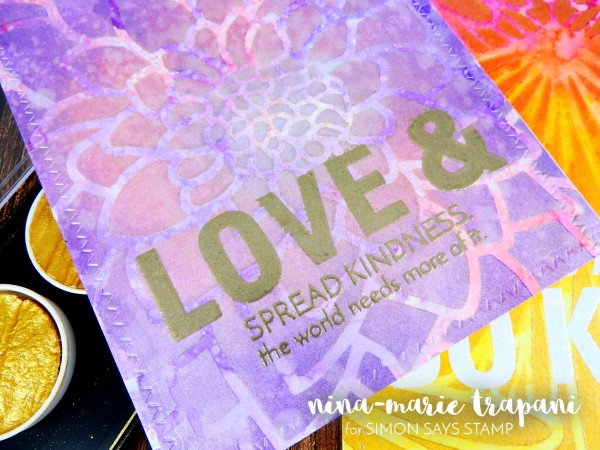 Applying the gold watercolors onto the background is really easy! I used a mini round blending tool (the same ones used for ink blending) and wet the watercolor pans just a bit (too much water makes the blending tool sponge become too wet for the blending technique). After getting the pans wet, I pick up the ink with the blending tool and then sponge it directly onto the stencil-covered background.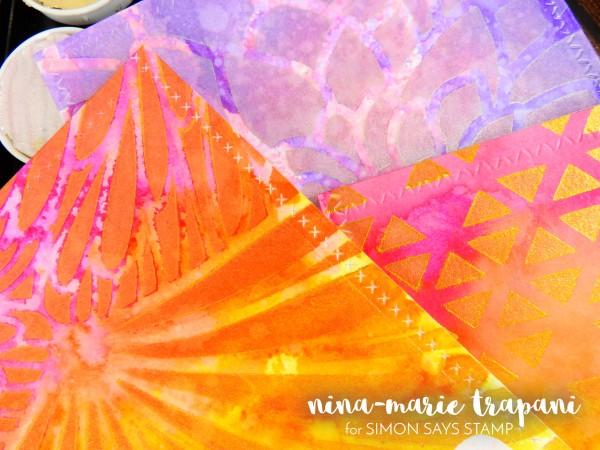 Again, this is a really easy technique that is great for getting more use out of your supplies… And if you do not have gold watercolors, bear in mind that you could even do this technique using a gold ink pad!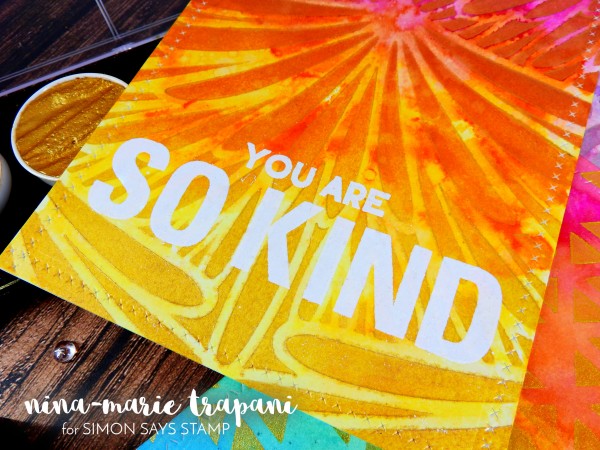 To see how I created these gorgeous backgrounds, be sure to check out the video below! If you enjoy, please give the video a "thumbs up" and subscribe to our Youtube channel for more weekly inspiration!
SUPPLIES