Studio Monday with Nina-Marie: Copic Birthday Scene Featuring Avery Elle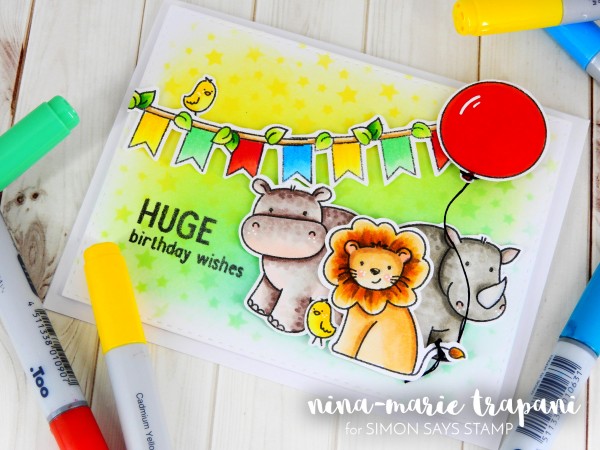 Hey everyone, it's Nina-Marie here again! Welcome back to another Studio Monday post where I will be sharing a festive (and dare I say WILD???) birthday card featuring the Wild Birthday stamp set from Avery Elle!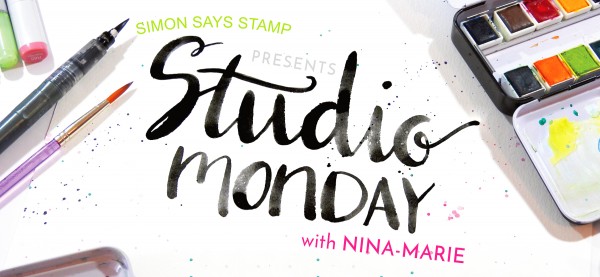 Avery Elle has some super cute animal stamps in their collection, and this Wild Birthday set is one of my favorites! I love how the set includes so many different images that are perfect for building cute scenes… and who wouldn't want a party on a card!?! There are also coordinating dies available for this stamp set, but I did not use for on this card.
I did all of the coloring on these critters with Copics, but bear in mind you can use any coloring medium you prefer to replicate this card. For those of you interested in the colors I used, I have them listed below for your convenience:
lion: E30, E53, E33, YR23, YR27, E77
hippo: R00, W00, E70, E71, E77
rhino: W00, W1, W3, W5
birds: Y02, Y18
banner: Y02, Y18 (yellow), YG41, G02 (mint green), B02, B05 (blue), R17, R29 (red)
balloon: R17, R29
leaves & branch on banner: E30, E33, YG06, YG23, YG21, G07
The background was so much fun to create! I wanted a gradient of color that not only matched the colors on the banner, but also went diagonally across from one corner of the background to the other. You'll see in the video how easy it was to blend the colors together. Speaking of colors, I used Squeezed Lemonade and Cracked Pistachio for the background. I also used an Echo Park stencil to create a bit of subtle pattern and interest behind my critters.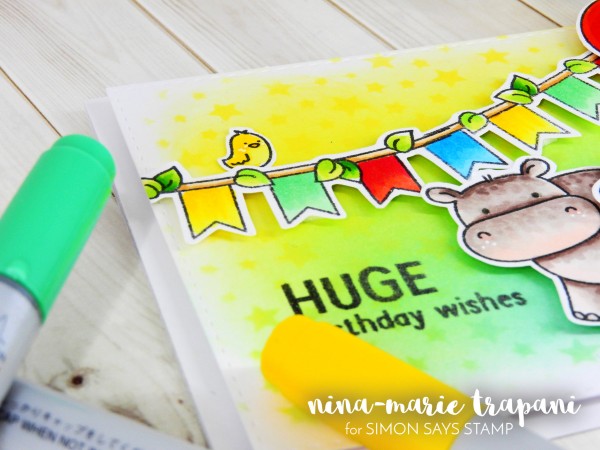 Be sure to check out the video below to watch the coloring and see the entire card put together! If you enjoy, please give the video a "thumbs up" and subscribe to our channel for more weekly inspiration!
SUPPLIES: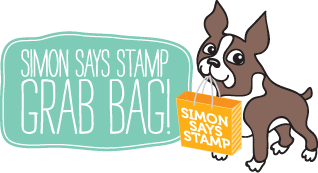 Blog Candy Alert!! Follow our blog via email and comment on this post for a chance to win a special blog candy!