Stretch Your Stamps 2 Class Giveaway!
COMMENT:
On this post for a chance to win a FREE spot in class! If you win, but have already registered, your fees will be refunded to you. Winner will be announced soon!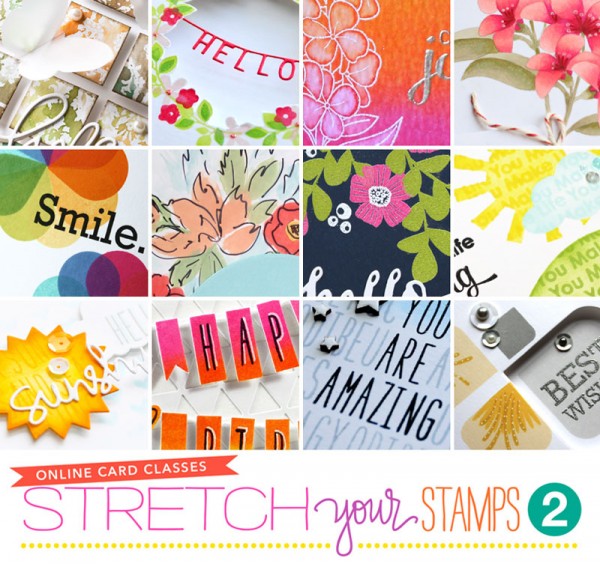 Look at your stamps in a whole new way! Back by popular demand, join Online Card Classes for another great installment of Stretch Your Stamps!
Join instructors Kristina Werner, Jennifer McGuire, Debby Hughes, and friends, to discover just how far you can stretch your stamps—whether you're an expert stamper or just getting started! In Stretch Your Stamps 2, you'll learn how particular styles of stamps can be used in a variety of creative ways to expand your card-making skills.
Over the course of this two-week session, you'll be introduced to techniques and concepts through expert instructor videos, and then build on your new knowledge with the help of inspiring guest artist examples. Stretch Your Stamps 2 includes:
30+ videos with cards!
10+ cards with step-by-step photos!
They will be using 9 specific stamp sets in class. All cards feature one of the 9 stamp sets. Students DO NOT need the specific stamps. See the Supply List area below for more info.
PDFs with written instructions that you can print and have on-hand.
A forum for discussion between students and teachers (open now, archived for your reference on August 22, 2014).
A student gallery for sharing your work (open now, archived for your reference on August 22, 2014).
Shopping discounts to online stores during class.
A well-paced schedule with videos and additional examples on alternating days.
NOTE: You DO NOT need to take Stretch Your Stamps 1 to enjoy this class. Stretch Your Stamps 2 has all new videos, cards, and ideas!
Types of stamps explored in class:
Background Stamps
Reverse Background Stamps
Alphabet Stamps
Sentiment Stamps
Outline Stamps
Graphic Stamps
Floral Stamps
Floral Builder Stamps