Stock up SALE! This weekend only take 25% off Ranger and Tim Holtz Distress*!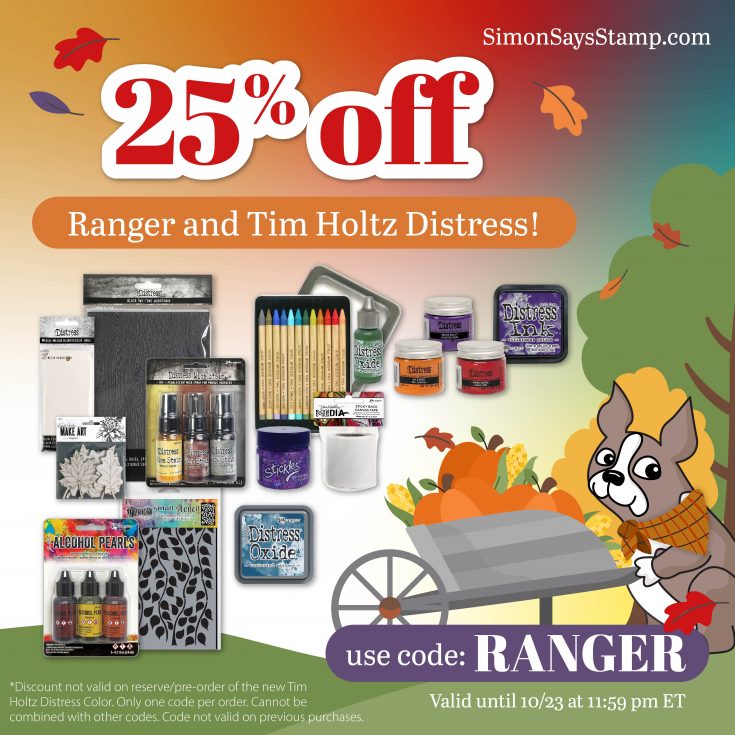 Hi friends! Happy Friday! We have a fun sale going on this weekend! It's the PERFECT time to grab your ink refills, or try a new medium, or product in the Ranger or Tim Holtz Distress line! Use code RANGER at checkout to take 25% off! Happy shopping!
*Please note that this discount does not apply to our current reserve / pre-order of the the Tim Holtz Distress color.