STAMPtember® Exclusive: Pretty Pink Posh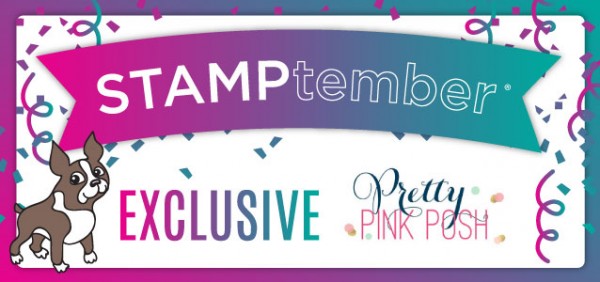 Hi friends!  Welcome to our first collaboration announcement for STAMPtember®!  The fine team at Pretty Pink Posh has designed an exclusive stamp set, Darling Friends, that will only be available at Simon Says Stamp (while supplies last).
Founded in December 2013, Pretty Pink Posh is dedicated to providing tips, ideas and products for arts and craft lovers everywhere.
What began as a blog about life and crafts has grown into a fun-sized business, including our very own shop where you can find inspiration and products to make your next crafting project pop with perfect blend of trendy, colorful and pretty bling.
Whether you're adding sequins to a handmade card or wrapping a brown paper package with baker's twine, Pretty Pink Posh is your one-stop shop for an assortment of crafting embellishments, or what we refer to as "embellies". Recently, we have added steel dies that are designed in-house to our line and we think they're perfect for your future crafting projects.
In addition to their blog and online shop, follow along with Pretty Pink Posh on Instagram, Twitter , Facebook and YouTube.
I can personally say that it is a real pleasure to work regularly with Paulina, the founder at Pretty Pink Posh.  She is optimistic, helpful, enthusiastic, smart and super talented!  You can shop for the below exclusive stamp and matching die set "Darling Friends" in our store and find many other great products that are available by Pretty Pink Posh in our One Stop Shop.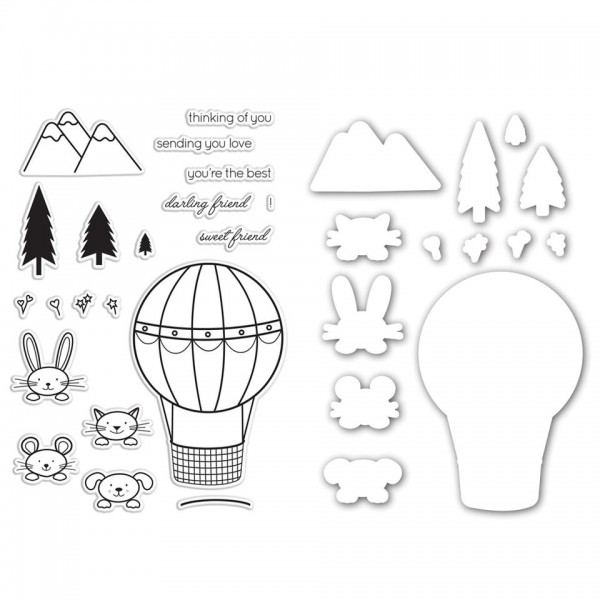 The very talented designer, Joni Nina Andaya created the below work of art with the Darling Friends new stamp set. Check out Jodi's blog for even more inspiration with these great Pretty Pink Posh products!



Check out what these other super talented designers have created using Pretty Pink Posh Products:
Pretty Pink Posh blog (Paulina Nakamura)
Gayatri Murali
Nichol Magouirk
Nina- Marie Trapani
Julia Altermann
Lisa Elton
Amy Kolling
Joni Nina Andaya
Yuki Yoshioka
Carissa Wiley
Thanks for visiting today!  We hope you enjoy this new release!  In fact, tell us what you think below and you could win a $50 shopping spree to Simon Says Stamp's One Stop Shop!