STAMPtember® Exclusive: Newton's Nook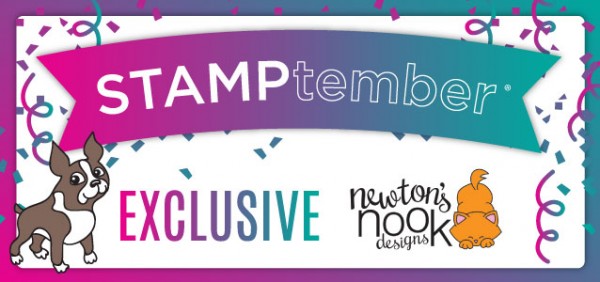 Hi friends! Happy Saturday and WELCOME to the PURRRfect edition to our STAMPtember® 2015 exclusives, "Hello Fall" by Newton's Nook! (Sorry, I couldn't resist ;)). This sweet set features a kitty of course, but also a bear and bunny ready to JUMP into this beautiful season! This fun and festive set is available while supplies last! Read on to learn a bit more about the company history as well as the inspiration behind the company's name!
We are a small company comprised of a husband and wife team — Jen (artist and crafter) and Jeff (finance and business). We are located in Southern Wisconsin. Our stamp designs are created from Jen's hand-drawn sketches and are perfect for all your paper crafts! Our goal is to provide you with unique and whimsical stamp designs that are fun to use and make you smile!

Newton is our adorable sweet orange tabby cat and the inspiration for our name and logo. One of the stamp designs that Jen sketched was a kitty – just like Newton – so we thought it was fitting that he be the namesake of the company.
In addition to their blog and online shop, follow along with Newton's Nook on Facebook, Twitter, Pinterest, and Instagram!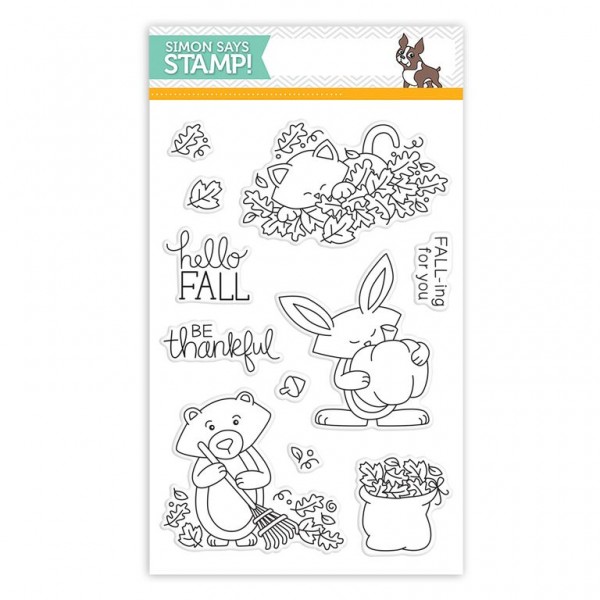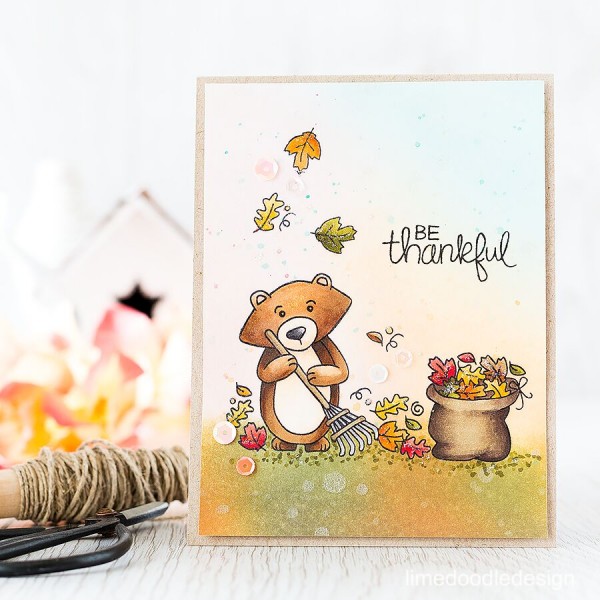 Created by Debby Hughes. Be sure to check out Debby' blog to see how she made this card!
Created by Nina-Marie Trapani!  Be sure to check out Nina-Marie's blog to see how she made this card!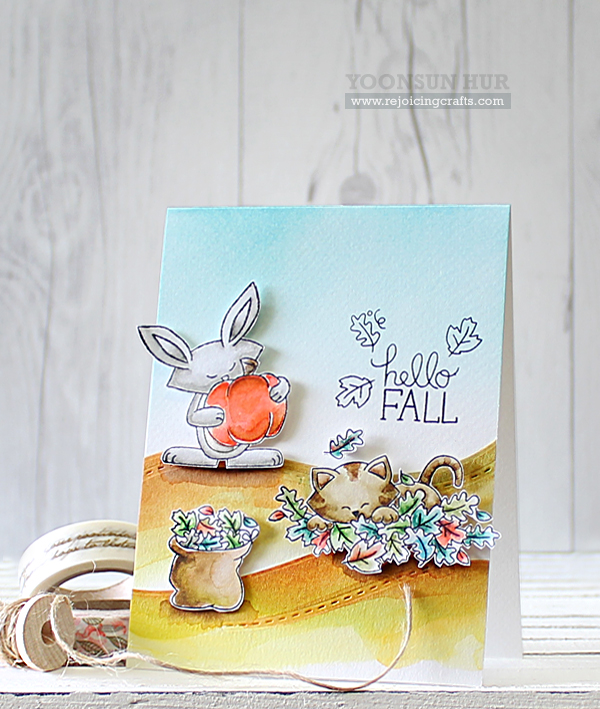 Created by Yoonsun Hur. Be sure to check out Yoonsun's blog to see how she made this card!
We love seeing what you are creating for STAMPtember. Be sure to use hashtag #Stamptember on Social Media to share what you are making and be inspired by others.
Check out more information on the beautiful cards above, as well as some additional cards made using Newton's Nook Products!
Debby Hughes
Lucy Abrams
Kimberly Rendino
Jennifer Jackson
Samantha LaRoe
Nina-Marie Trapani
Jessica Gerstner
Yuki Yoshioka
Danielle Pandeline
Yoonsun Hur
Laura Bassen
Nichol Magouirk
Larissa McConville
Thanks for visiting today! We hope you enjoy this new release! In fact, tell us what you think below and you could win a $50 shopping spree to Simon Says Stamp's One Stop Shop!
BONUS!!
The super cute latest Autumn release from Newton's Nook for September 2015 is available now!