Simon Says Stamp Spring 2014 Release Blog Hop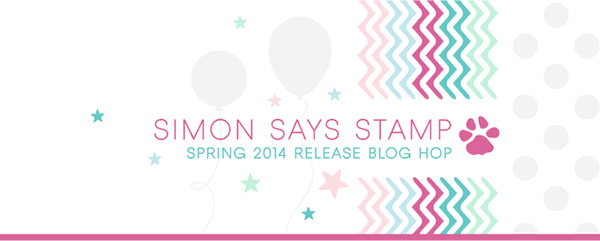 Happy EARLY SPRING!  I don't know about you, but I am ready for Spring!  It was 0 degrees in Ohio just last week, but tonight we are sitting at 60 degrees.  No complaining here :)  60 is better than 0 degrees any day.  We are delighted to showcase the new products that our team has been working on all winter long!  Especially exciting to me are the beautiful 5 new colors introduced into our Simon line of card stock and ink pads.  Although…these new balloon dies and stamps really pump me up for making birthday cards.  Language of Love?  Yes, my 6 year old son is obsessed with this set and he has watched Shari Carroll's Tuesday sneak video repeatedly.  I think he loves how she put the products together with such vibrant colors too.  "To the moon and back" he was so proud to read this to me as he has spent the last few months learning to read.  I hope you too find special joys in the sentiments, images, and in creating with the products in our newest release! We would like to celebrate this new release with you by "hopping' along and sharing delightful projects!   We're so excited to hear what you think of the new products and hope these amazing designers help to inspire you at each stop! ;)  Please join in for a fun filled Friday morning.

If you like to keep your colors organized and charted, don't forget to check out our handy dandy swatch book complete with stamps, cardstock swatches, white indexed sheets and even a ring to keep them all together.  It's such a valuable tool for keeping all of your colors organized!
This release we've done something for added fun!  If you'd like to purchase the whole "Kit and Kaboodle" You can do so in one easy click for a discounted price.  See the "Kit and Kaboodle" pack HERE.
Simon Says Stamp
Kristina Werner
Shari Carroll
Jennifer McGuire
Debby Hughes
Kathy Racoosin
Laura Bassen
Nichol Magouirk
Stephanie Klauck
May Flaum
Lucy Abrams
Suzanne Dahlberg
Jess Larsen
Laurie Willison
Lorraine Aquilina
Amy Kolling
Lisa Addesa
GIVEAWAY!!
Simon Says Stamp is giving away a goody bag at every stop on the hop! That's 17 chances to win! ;)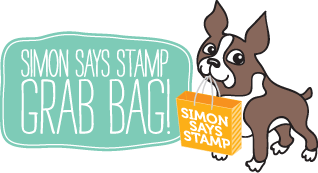 Just leave a comment on each of the blog posts (including this one!) as you hop along to be entered in the random drawings. The giveaways will stay open until Thursday February 27, 2014 at 6:00pm EST and the winners will be announced on the Simon Says Stamp blog on Friday February 28, 2014.
Good luck & happy hopping!