Puddle Pouring: Mixed Medium with Shari Carroll

Hi everyone!! Happy Sunday and most of all… Happy Father's Day!!!
I've been a little obsessed with "paint pouring" lately and thought I'd try Puddle Pouring using Dylusions and Tim Holtz Distress paints. My objective was to create an ocean colored painting.  I was able to achieve a lot of action and cells without the use of silicone.
To start you out, here is a little color instruction. I've chosen Cool colors and if you look at the color wheel below, they sit to the right of the orange line. Cool colors have a blue base, think of them as ice and water.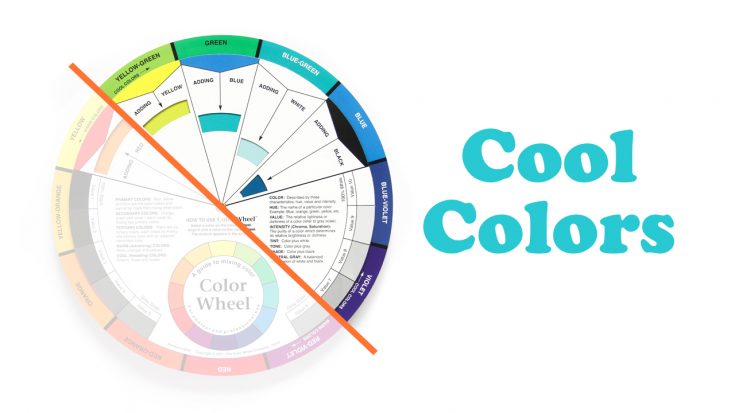 My canvas is 8×8″. I mixed my paints with IndigoBlu Go Flow and water only. Go flow helps the paint move, water is used to thin out the mixture. I added water to create a buttermilk consistency.  I poured puddles of paint in three main areas and as I went along, I added a few more puddles. I didn't worry about which color I poured knowing that if they mixed, they would look good together.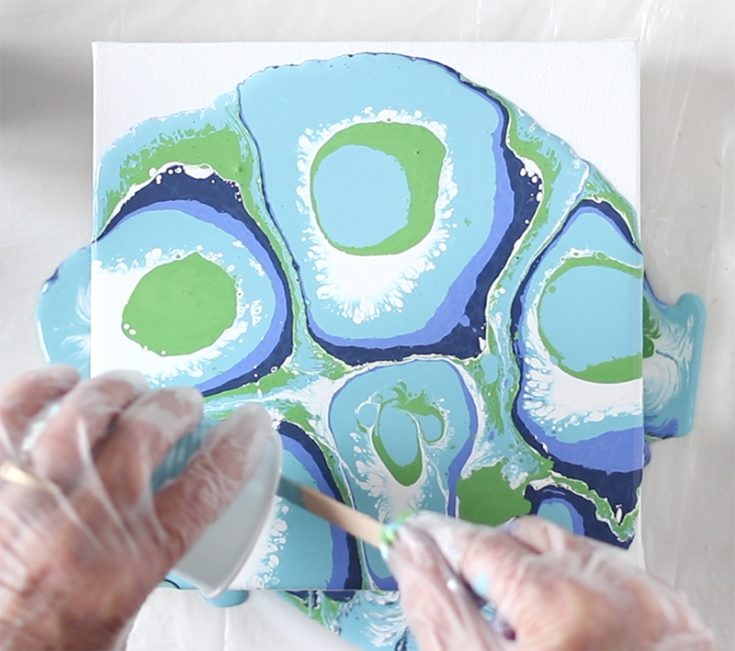 Right away as I moved the paint around on the canvas, I got such an amazing amount of action as the paints interacted with each other. The best part of paint pouring is not knowing how it will turn out. Each painting is different.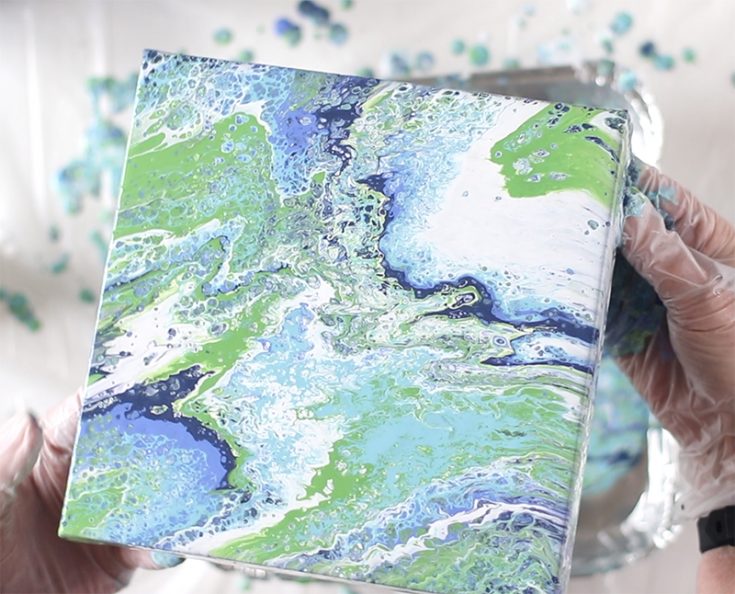 Once my paint sat on the canvas for about 15 minutes, the white went down to the canvas and the other colors came up to the top. This gave me a real cool sea foam effect. I think it's quite refreshing!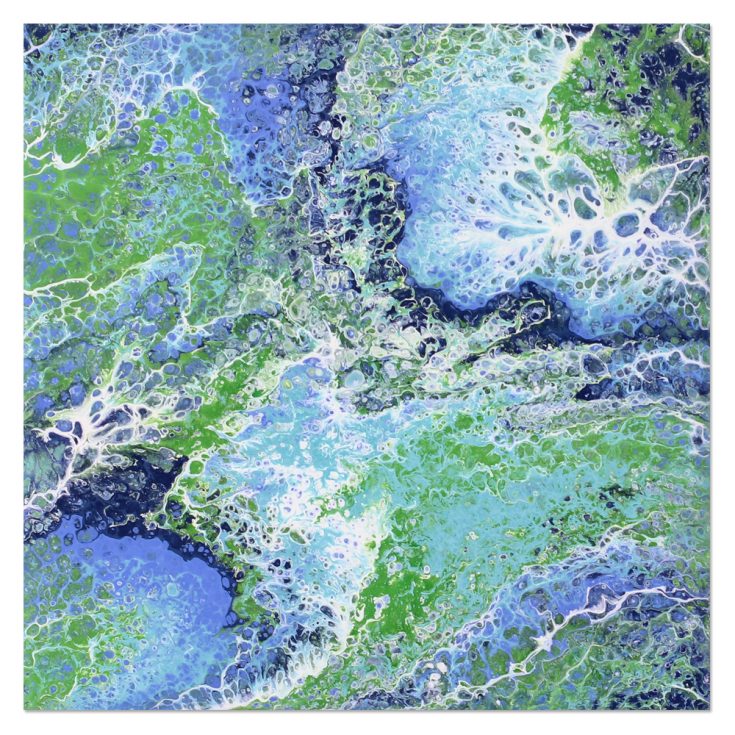 I filmed a video of the entire process which you can view below or on our YouTube channel HERE.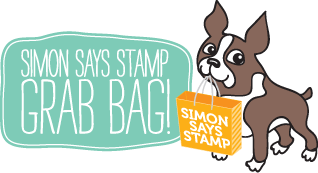 Blog Candy Alert!! Follow our blog via email and comment on this post for a chance to win special blog candy!
Thanks for stopping by. I hope I've given you some inspiration to try this technique!
Winsor Newton 8×8 ARTIST CANVAS DEEP…

IndigoBlu ACRYLIC POURING Alchemy…

Ranger Dylusions Paint WHITE LINEN…

Ranger Dylusions Paint PERIWINKLE…

Tim Holtz Flip Top Distress Paint…

Tim Holtz Flip Top Distress Paint…

Tim Holtz Flip Top Distress Paint…

IndigoBlu ACRYLIC POURING GO FLOW goflow

IndigoBlu ACRYLIC LACQUER Gloss…

Ranger Dina Wakley Media Brushes,…