Prima Carte Blanche Frame with Shari Carroll
Ok… so I need some sort of intervention because I have this serious problem of loving GREY and silver!! It's in my closet, my wall paint, my furniture, even the siding on my house. Oy!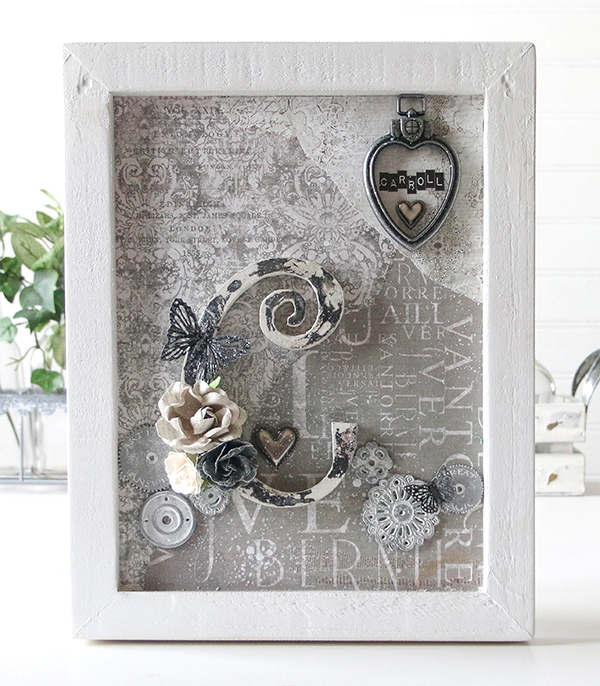 This frame idea came to mind because I've been collecting "C's" for my wall in my living room. I have them in galvanized steel, black and white and even mirrored. I wanted to make something special for the arrangement. A Shabby chic look is what I was going for and the Salvage Papers by Prima were perfect for my idea.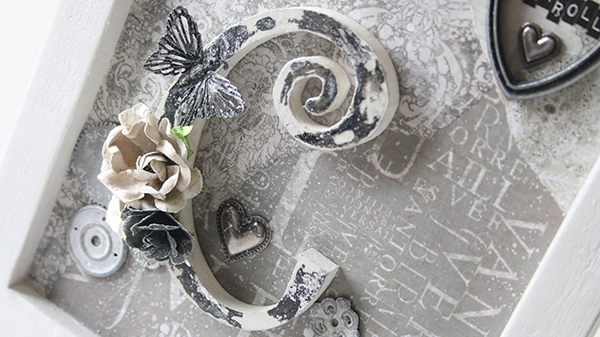 I personalized my piece by adding our last name… after all… it's the reason I collect "C's". I opened up the Heart Locket to use it as a frame, then added the letters to the background paper.
I was able to change what were grungy metal pieces into a shabby chic look by adding white gesso and silver paint.
I have shot a full process video showing how to make this, you can view it below or on our YouTube channel.
Blog Candy Alert!! Follow our blog via email and comment on this post for a chance to win a special blog candy!
I hope I've given you some inspiration to create something personal for your home! Enjoy!