NEW RELEASE! The Color of Fun is Here!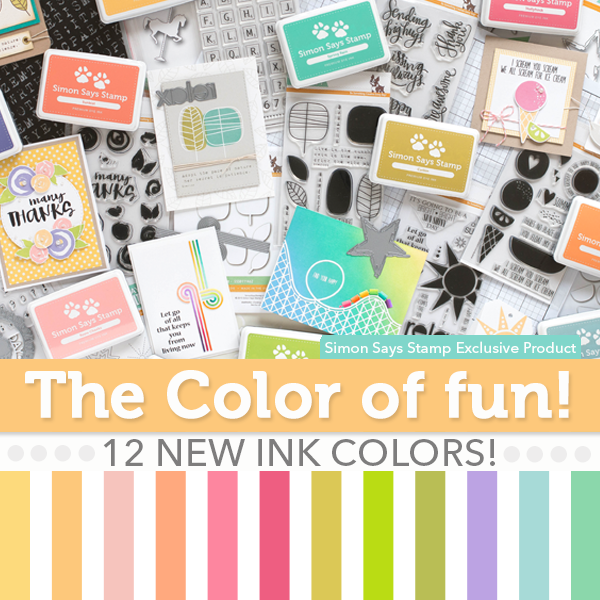 It's release day for our most FUN product line yet!  THE COLOR OF FUN IS HERE!  Stamps, Dies, new ink colors, and even a grid paper pad for stamping and protecting your work surface!  Shari Carroll hand selected 4 of the new colors, Laura Bassen hand selected another 4 and Debby Hughes selected the final 4 awesome colors.  The 4 of us had a rare opportunity to hang out in person.  I'm so excited that the creative juices spun together perfectly because that meant the girls were able to pick colors from their wish lists so we could bring ink pads to you.  I hope you like what we came up with!
There is a special collaboration stamp set in this release.  I admire the talents of Dawn Woleslagle, the founder of Wplus9, immensely.  We hope you enjoy not only this stamp set "Many Thanks" but also the other truly fabulous products that WPLUS9 offers the stamping community.

Stay tuned for tomorrow as we will be posting a blog hop filled with beautiful inspiration projects made with these new releases!  See ya there :)  Of course we will have PRIZE parcels baby.  Lots and lots of prizes!