NEW RELEASE: Pure Sunshine 2014 Blog Hop!

We are so excited to share the newest Simon Says Stamp release: Pure Sunshine!  To date, I feel like this is definitely our "sunniest" and most cheerful release.  These days I like to put sunshine and rainbows on most all of my cards and doodling.  Over the weekend, I created a rainbow by running ink pads across a canvas (you can see it on our instagram ;)  Bright, cheerful colors and images are such a welcomed sense of happy in the day.  Don't you just love the sunny possibilities in the designs?

To celebrate this newest release, we would love it if you would 'hop' along with us while we share the delightful projects showcasing our newest stamps, dies and stencils!
There have been a lot of changes for me professionally lately.  Change is hard and it seems it gets harder with age.  Do you find that too?  We've been working through a beautiful new website, but so many methods of doing things have been changed.  We are learning new systems from the ground up.  It's for the better, but I won't lie…it's been hard.  The cheerfulness of this release has really given me something to look forward to.  I have leaned a lot on the people around me to be a rock during this hard time.  Jason, my hubby and business partner, has been a rock (he's been such a rock throughout our marriage).   But one person in particular has really helped me (and the business) a lot!  … ironically, she created the card below…
It is so fun to see how designers create with new products! Stephanie Klauck used the new Irregular Dots stencil and Tiny Tag Words stamp set to create this fun card. Don't you just love how she used the stencil to mimic rocks on her card to go with the sentiment!?  Check out how she used black cardstock  to make the front of the card really pop.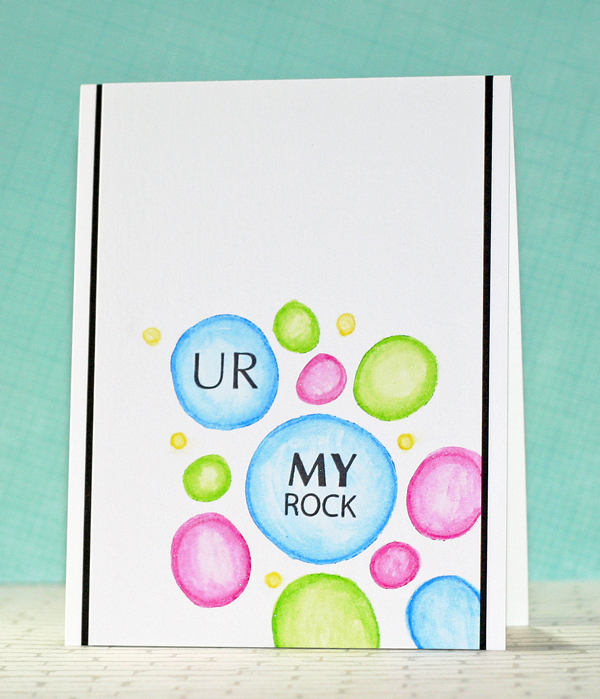 We're so excited to hear what you think of the new products! Now let's get hopping!
Simon Says Stamp
Shari Carroll
Kristina Werner
Jennifer McGuire
Nichol Magouirk
Debby Hughes
Laura Bassen
Stephanie Klauck
Laurie Willison
Kathy Racoosin
Lucy Abrams
Amy Kolling
Lisa Addesa
Suzanne Dahlberg
Sarah Moerman
GIVEAWAY
Simon Says Stamp is giving away a goody bag at every stop on the hop!! That's 15 chances to win! ;)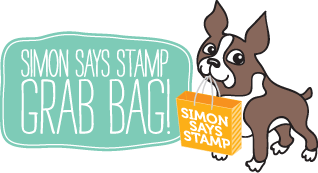 Just leave a comment on each of the blog posts (including this one!) as you hop along to be entered in the random drawings.  We would love to hear what kinds of things brighten your day!  Hearing my son make my daughter laugh is a gleeful sound to my heart.  The giveaways will stay open until Thursday May 22, 2014 at 6:00pm EST and the winners will be announced on the Simon Says Stamp blog on Friday May 23, 2014.
Happy hopping! ;)
*Note: there will be no Color Coordinates post today.  We will resume the regular Friday Color Coordinates series next Friday.