New Release: PLAN ON IT! Stamps Inks and Dies!

Hi friends!  Welcome!
Today we are super duper excited to unveil a project we've been working on for a very long time.  This project involves several collaborations and lots of hard work trying to develop products that are helpful to use in our paper planners.   The nice thing about these new "Plan On It" products– (especially the ink!) – is that you can also use these stamps, inks, and dies in ALL of your paper crafts!
"Plan on It" features 4 ink cube sets, 3 stamp sets and 2 wafer thin dies. Our new ink cubes feature a brand new hybrid formula of ink:
"What exactly is hybrid ink?" You might ask.  Hybrid inks are permanent on paper surfaces, acid-free, archival and fade resistant. They are pigment based, but dry quickly like dye ink and are less likely to bleed through thin papers often found in planners.  Many of our stamping friends have fallen in love with this smooth formula for their card making too!

Developed in conjunction with our "Plan on It" series of products made especially for people who like to stamp in their paper planners, these ink cubes are compact for travel and come in a gorgeous assortment of Simon Says Stamp exclusive colors.  These inks also work beautifully for card makers and other paper crafters.
The inks are perfect for crafters who are on the go!  Ink cubes are a great way to carry a wide assortment of colors wherever you go.  AND THE HUGE BONUS for ink portability!?  The inks also fit in the Tim Holtz Ink storage case!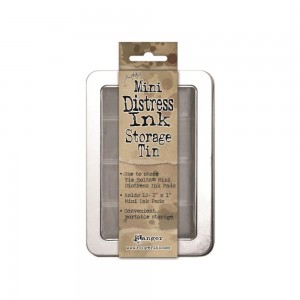 Our friends at Waffle Flower have consistently been creating the most delightful stamps.  Up until now, one of our all time favorite planning stamp sets is Waffle Flower's Stay Focused Stamps.  We are so happy that Nina at Waffle Flower designed a stamp set exclusively for you to enjoy in our PLAN ON IT RELEASE!  It's called "Planning Ahead" and is an incredibly useful tool in helping you get organized and keep track of your busy schedule.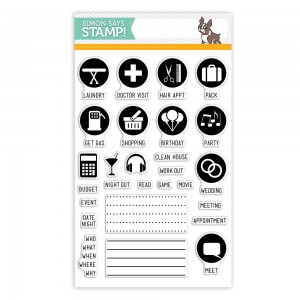 Anyone who is keeping a paper planner probably has seen a few of Studio L2E's stamps.  Kanani from Studio L2E is a great source for awesome planner stamps.  We are delighted to bring the Studio L2E Simon Says Stamp exclusive "Plan on It" she designed especially for this release.  A note from Kanani:  "The entire set was designed with the Erin Condren Life Planner in mind. HOWEVER, they will also fit a variety of other planners as well.  The checklist in the set is designed to fit perfectly in the Erin Condren Life Planner.  The words/phrases are basic ones that would make for great checklists but also are great for covering the words on the ECLP weekly spreads."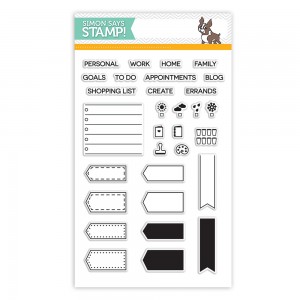 The third stamp set in our release is called "Life Planning" and we hope it helps you do exactly that!  You can purchase all 3 of these stamp sets, Making Plans, at a discount price for a limited time.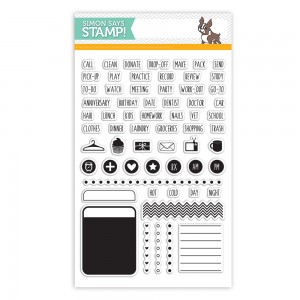 We've been wanting to add the useful dies "Cheers" and "Today" to our product line up for quite some time and I thought there sure is no time like the present, right!?

Do you use a paper planner?  We would love your feedback!  Would you like to see more ink cubes from Simon Says Stamp?  Comment below to share with us and we will select 4 random people to win a Simon Says Stamp prize pack.