Monthly Mail Art – August 2017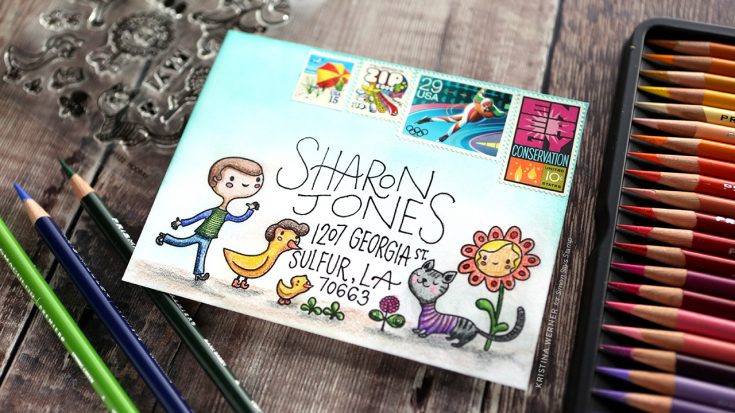 Hello again! Kristina here! :) I'm back today with another Monthly Mail Art envelope and video!
Since I knew I would be doing some coloring with colored pencils, I chose to use a thick white envelope from Simon. This particular envelope has a nice, thick paper with a soft texture. I thought it would be perfect for colored pencils.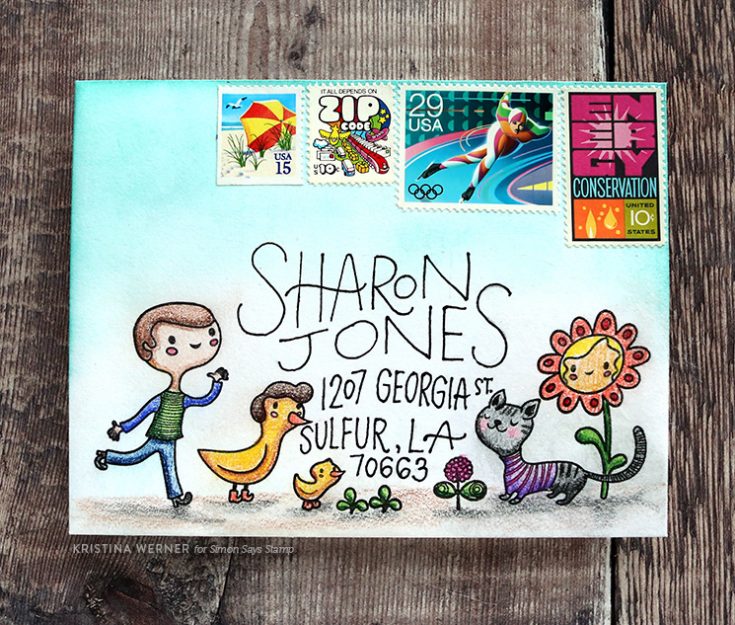 I used the new Hooray stamp set from Waffle Flower to create a whimsical scene on the bottom edge of the envelope. I stamped the images in Versafine Onyx Black ink. Before I starting coloring the images, I softly ink blended some Lake Shores hybrid ink (fount in this set of cube inks) from the top edge of the envelope. This created a soft sky background shade. I then colored the scene using some Prismacolor colored pencils.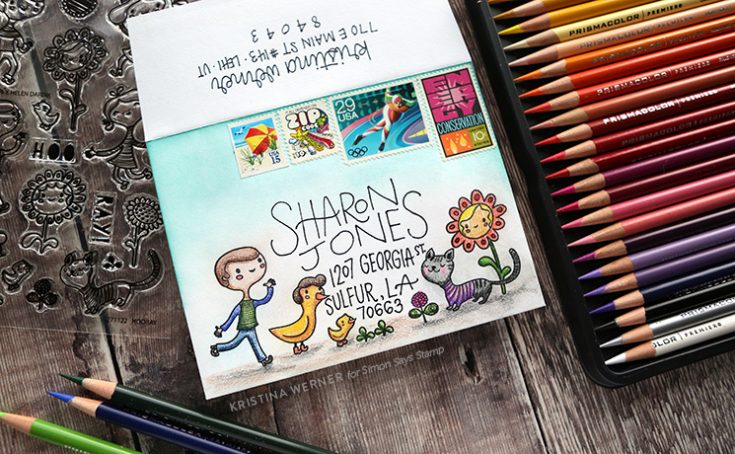 When writing the recipient's mailing address on the envelope, I made sure to pencil it on first to avoid any mistakes. Then I went over the address with a black waterproof pen.
NOTE: Mailing address used with permission. Thanks, Sharon!
To protect the envelope from any moisture, I coated it with a thin layer of Distress Micro Glaze and buffed off any extra using a paper towel. Be sure to not put any glaze over the postage stamps! The postal service needs to be able to cancel the stamps and won't be able to do so if the glaze is coating the stamps.
Thanks for stopping by!
Supplies