Mixed Media Floral Tags + News
Hi readers! Happy Monday to you!  I'm pleased to be back with some gorgeous Prima inspired tags by the fantastic and talented Sharon Laakkonen! Have you seen her work? It is consistently AMAZING!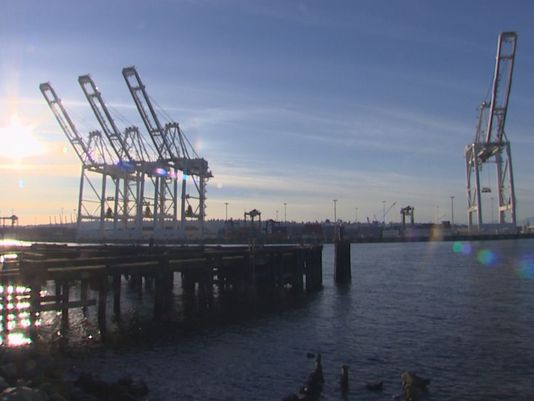 This post is a bit of a tease as we have LOTS of Prima coming very soon! Be sure to check back to see what's new often!!  Did you know that there is currently a dock strike going on in the USA? It's causing lots of delays in getting these new goodies to us so that we can get them to YOU! We hope that this will be settled soon so that we can get all of these great products that are held up IN STOCK!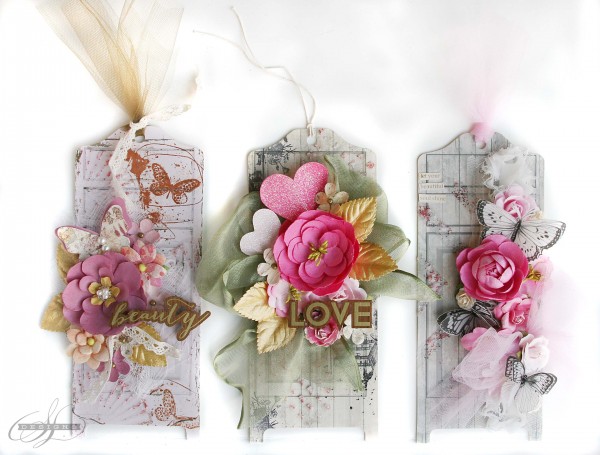 Tags are a wonderful, and very FORGIVING, canvas for trying new art techniques! If you mess up, or don't like the look, just cover with an embellishment and move on! (Or flip the tag over and start again!) I love to add a touch of mixed-media to my papercrafts and hope this post encourages you to try it too!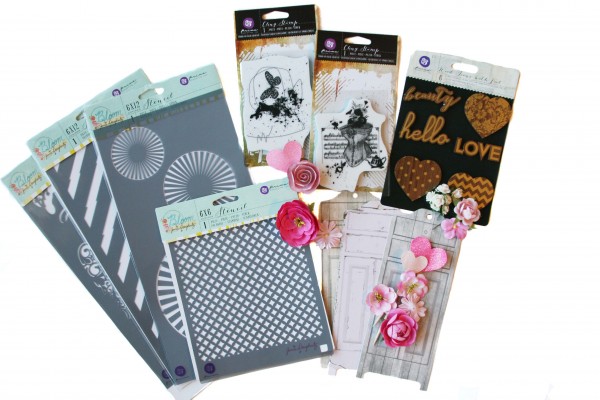 I mixed a few of my favorite NEW Prima products together on Julie Nutting's Armoire tags to see how they would look and was so excited with the results!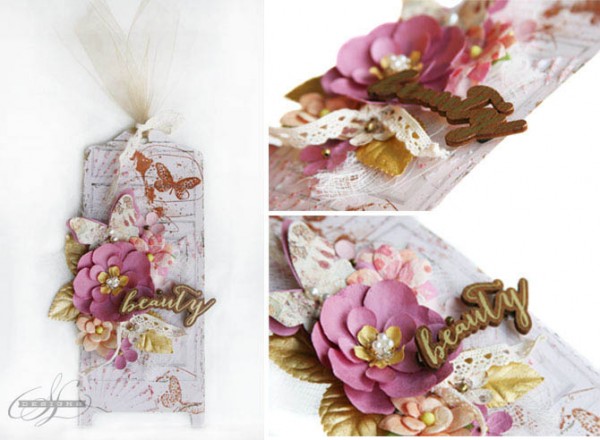 Of course I had to showcase some of Prima's brand-new flowers, wood words (with gold foil!), mixed-media stamps and stencils… along with the gorgeous flowers and Valentina heart sticks (which are so fun for DIY crafts!) So here's how I created the tags!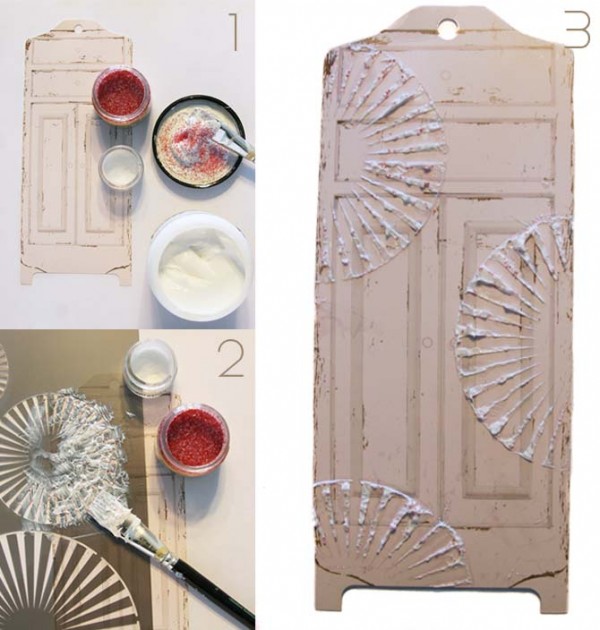 Beauty Tag: Step 1: Mix 3D Gloss Gel with Art Sugar and Micro-Beads together (I just use the lid of my gel and wash it out afterward.) Step 2: Dab mixture over Bloom stencil of choice on all three tags. (I used the circle stencil on tag 1, 6×6 stencil on tag 2, and chevron stencil on tag 3.) Step 3: Dry and decorate! Tip: Sprinkle more beads on top of design before gel dries for extra sparkles.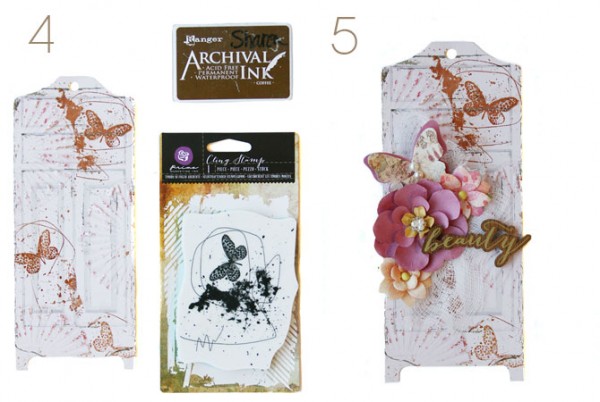 Step 4: Stamp on your tag with a mixed-media stamp and Archival ink. The MM stamp gives a trendy, layered look with just one stamp.
Step 5: Add a square of cheesecloth, a wood icon, and a few flowers to start giving your tag dimension and shape. Finish with small flowers, leaves, lace, and tulle. Loop tulle and lace through tag top.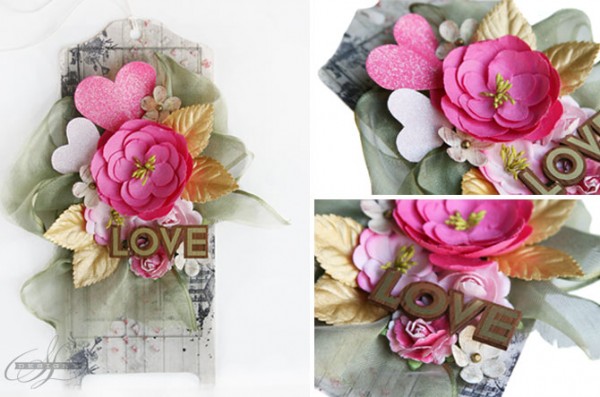 Love Tag:
Tag 2 shows off the 6×6 stencil and dress-form mixed-media stamp!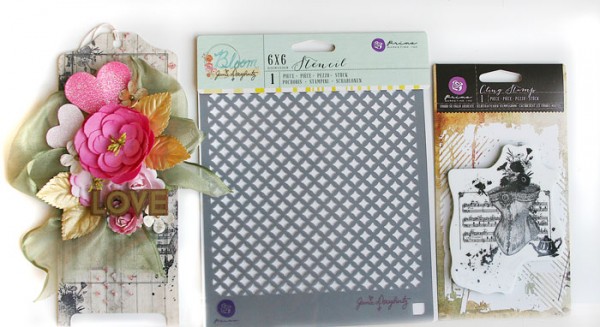 Once the gel mixture is dry randomly stamp on tag with black Archival ink and the dress-form MM stamp by Prima! Add a large ribbon bow to the center. Glue on Valentina heart picks. Add flowers, leaves, and top off with a wood icon saying! Loop twine through tag top.
Butterfly Tag:
This tag is bright and cheery! Instead of stamping glue a piece of frilly new Memory Hardware ribbon down the right side as shown. Next add flowers, starting with the largest flowers and tucking in smaller ones to create a vine effect. (Save room for three vellum butterflies.)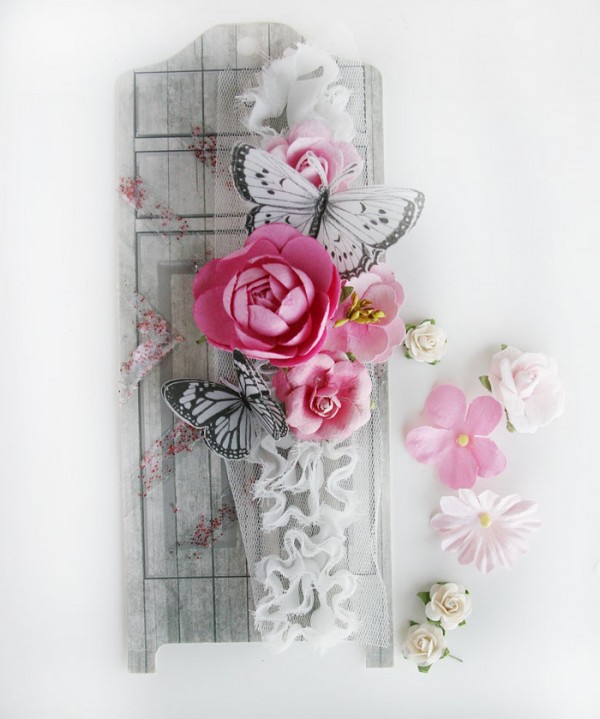 Add pink tulle bow 1/3 up from bottom. Attach butterflies with foam squares for extra lift! Finish with a quote cut from the Bella Rouge journaling card. Loop tulle through tag top.
SUPPLIES:
COMING SOON!
911195 Julie Nutting Armoire Tag Pad
580070 Mixed-Media Cling Stamp
580124 Mixed-Media Cling Stamp
980399 Bloom Collection 6×6 Stencil- Spark
980429 Bloom Collection 6×12 Circles Stencil
980405 Bloom Collection 6×12 Ricket Stencil
990473Memory Hardware – Parisian Ruffle Trim
579746 Wood Icons with Foil
578930 Bella Rouge Journaling Card
962593 Finnabair Art Ingredients-Micro Beads – Blush
580304 Farfalla Vellum Butterflies
582647 Aquarelle Watercolor Flowers
580667 Butterfly Flowers- Bette
580636 Butterfly Flowers- Pupa
581701 Isabella Roses-Dani
581954 Valentina Flowers & Hearts-Roma
577032 Lace Trim-Frosted
547424 Precious Metals Leaves-Gilded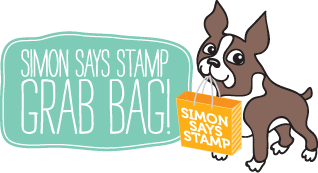 Blog Candy Alert!! Follow our blog via email and comment on this post for a chance to win a special blog candy!
Thanks for reading today and thanks to Sharon for being our guest!