Lost World Copic Airbrushing: Part One
Hi readers! I have an awesome tutorial for you today by the fantastic Sandy Allnock!
Enjoy!
Hello crafty friends!

It's Sandy Allnock here with have a special treat for you….airbrushing! I've been trying to learn more ways to use my Copic Airbrush System; I've had it a while, but have been lacking time and confidence to give it a whirl. I know a lot of you have wondered about it. I had a dream recently, and woke up with a dinosaur scene in my head – with a gold and red sky – and I decided to get out my Lawn Fawn Critters From the Past stamp set, my Simon Says Falling Stars Die, and that good old airbrush….and tried it! I videotaped it while doing it for the first time – so I was just as surprised as anyone that it actually worked out well. Whew!
The die-cutting of the stars was done first, so that I wouldn't have to run an airbrushed piece through my die-cut machine – if you've tried that before using plates that are as well-loved [read "scratched"] as mine, you might know that you'll end up with slivers stuck to the airbrushing. So die-cutting first works much better. After the coloring was completed, I covered the red layer behind it completely with adhesive – then when I put the stars back in, they stuck right in place! The stars are all the same size in the die, too, and that really makes piecing it back together easy.
Now, this card has so much mojo packed into it, that it wouldn't even fit into one video! So below you'll find the video with the airbrushed sky…and I'll talk through some of the details on the card below that. There's a second video over on my channel with the rest of the coloring – the animals and ground.
For the animals, I colored each of them first in their solid green colors (this technique will work with most any colors) – YG93, YG63, 3; then I used W7 and W5 markers to add the shadows (use W5 and W3 if you're scared of going as dark as W7). You could also use the C series markers for cool color shadows, too.

I followed the coats of grey with one final coat of the same color used underneath it, which makes it then look like a dark shade of that color. Pretty nifty trick, especially if your color collection is limited; this can really stretch your markers to be used for a lot more!
The ground was created by first adding a base coat of YR14, then the shadows with W7 and W5 – and then creating the pebbles with dots of greys plus dots of the 0 marker! Yes, that 0 marker can be a lot of fun…it isn't a blender pen in the way you may be used to with other mediums. It pushes color *away* from itself, so think of it more as a bleaching pen and you'll come up with all kinds of creative uses for it!

If you'd like to see the coloring of the dinos and trees plus the pebbles on the ground, hop on over to my channel to see it – and be sure to leave comments for me on this blog post if you have suggestions on what you'd like to see for Copic videos here on Simon Says Stamp!
SUPPLIES:
Thanks so much for reading and thanks to Sandy for this fantastic tutorial!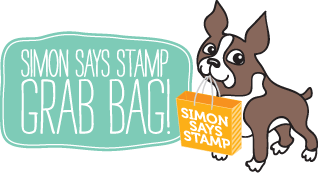 Blog Candy Alert!! Follow our blog via email and comment on this post for a chance to win a special blog candy!
Congrats! Blog Candy Winners!
From: Bouquets of Love: Ria Montefalcon!
From: Art Journal JOY in my Heart: Ginny D Leung!
From: Simon Says Stamp Exclusives with Shari: Donna R!
Please email me ([email protected]) with your mailing address and the name of the blog you won from to claim your prize!